Miley Cyrus Reveals Traumatic Reason Why She Married Liam Hemsworth
By Regina Star
December 3, 2020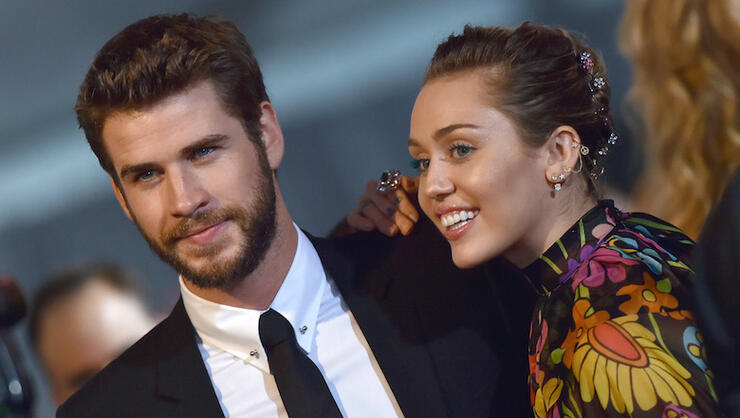 Miley Cyrus spoke candidly about her marriage and divorce from Liam Hemsworth.
The "Midnight Sky" singer-songwriter made a vulnerable admission about tying the knot with the Australian actor in a recent interview, revealing the trauma she suffered after losing their Malibu home to the Woolsey fire in 2018 is what became the catalyst to marrying the 30-year-old.
"We were together since 16. Our house burned down. We had been like, engaged—I don't know if we really ever thought we were actually going to get married, but when we lost our house in Malibu—which if you listen to my voice pre- and post-fire, they're very different so that trauma really affected my voice," Cyrus confessed, according to Elle.
The musician, who was in South Africa when the blaze consumed her home, lamented, "I had so much and it was all gone, every song I had ever written was in that house. Every photograph of me that my parents had given to me, all my scripts, I lost everything. And so in trying to put that back together, instead of going, 'Oh, nature kind of did something I couldn't do for myself; it forced me to let go,' I ran toward the fire."
Cyrus notes that reckless feeling "is not abnormal," explaining: "You're attracted to that heat and me being an intense person and not wanting to sit with it, and not wanting to go, you know, 'What could be purposeful about this?' I just clung to what I had left of that house, which was me and him."
"And I really do and did love him very, very, very much and still do, always will," Cyrus added, before admitting that "too much conflict" is what caused the lovebirds to part in August 2019. "When I come home, I want to be anchored by someone," she explained. "I don't get off on drama or fighting."
Photo: Getty Images