Dan Reynolds Shares Hilarious Video Of His Daughter's Failed Makeover
By Eliot Hill
December 4, 2020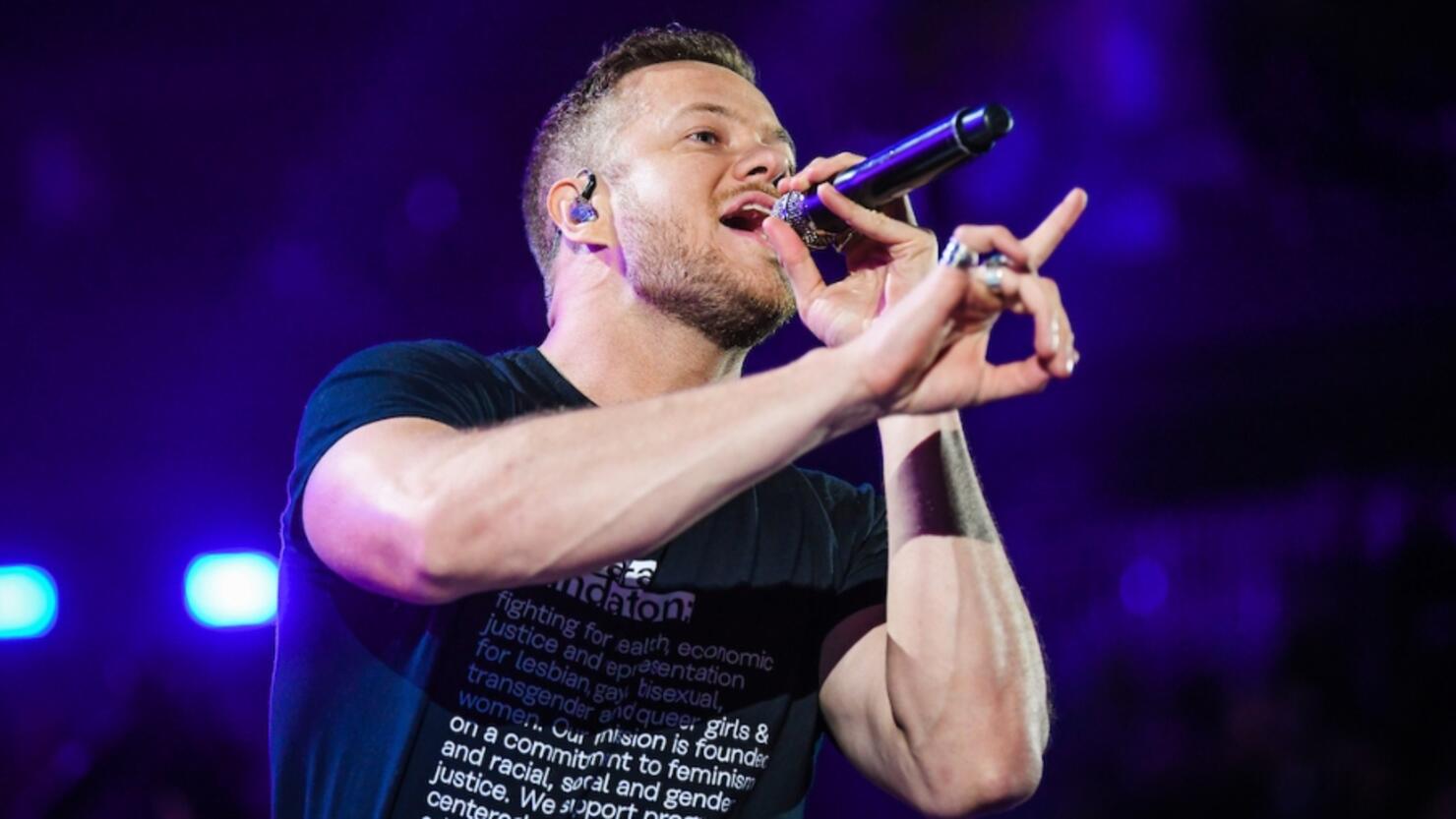 If you're in need of a boost of serotonin today, Dan Reynolds has you covered.
On Friday (December 4), the Imagine Dragons lead singer gave fans another glimpse into his home life with a video featuring his daughters, Coco and Gia, that will surely bring you joy.
"Parenthood. Coco is obsessed with spider man. Gia is obsessed with princesses. we came upstairs to find this little moment for the memory books. Pretty sure Gia wasn't happy with Cocos makeup skills," Reynolds wrote on Instagram.
In the video, we see Gia covered in red lipstick while she cries and wipes her eyes as her dad tries to figure out what happened.
"What'd you do, G?" he asked his daughter. "Coco, why'd you do that?"
Coco, ever the diplomat replied, "Because she looks pretty." This caused Reynolds — who is somehow keeping it together— to ask Gia if she likes the Spider-Man makeover her sister gave her but she sadly told him she does not like it. 
"I didn't want it, it wasn't pretty enough," she explained. "My hair is all red!"
Reynolds' wife Aja Volkman also took to Instagram to post a photo of her daughters caught in the act. 
"I'm pretty sure that when Gia asked for Coco to make her look beautiful she didn't think about what Coco's idea of beautiful would be," she wrote. "It took me a second.... spider man. 😂 (The RL part is how long it took to clean red lipstick off of EVERYTHING in 2 rooms.) One for the books."
Fans who are also parents wasted no time running to the comments to feel the singer's pain and tell their own stories about makeovers gone wrong.
"OMG this is the best lol! Takes me back to when my son was 5 and he cut 1 inch bangs for his 3 year old sister because he wanted her to be able to see without hair in her face," one fan wrote while another commented, "Too cute, I think every parent has to go through something like this."
Photo: Todd Owyoung for iHeartRadio