Chris Lane And Lauren Bushnell Are Expecting Their First Child
By Blake Taylor
December 6, 2020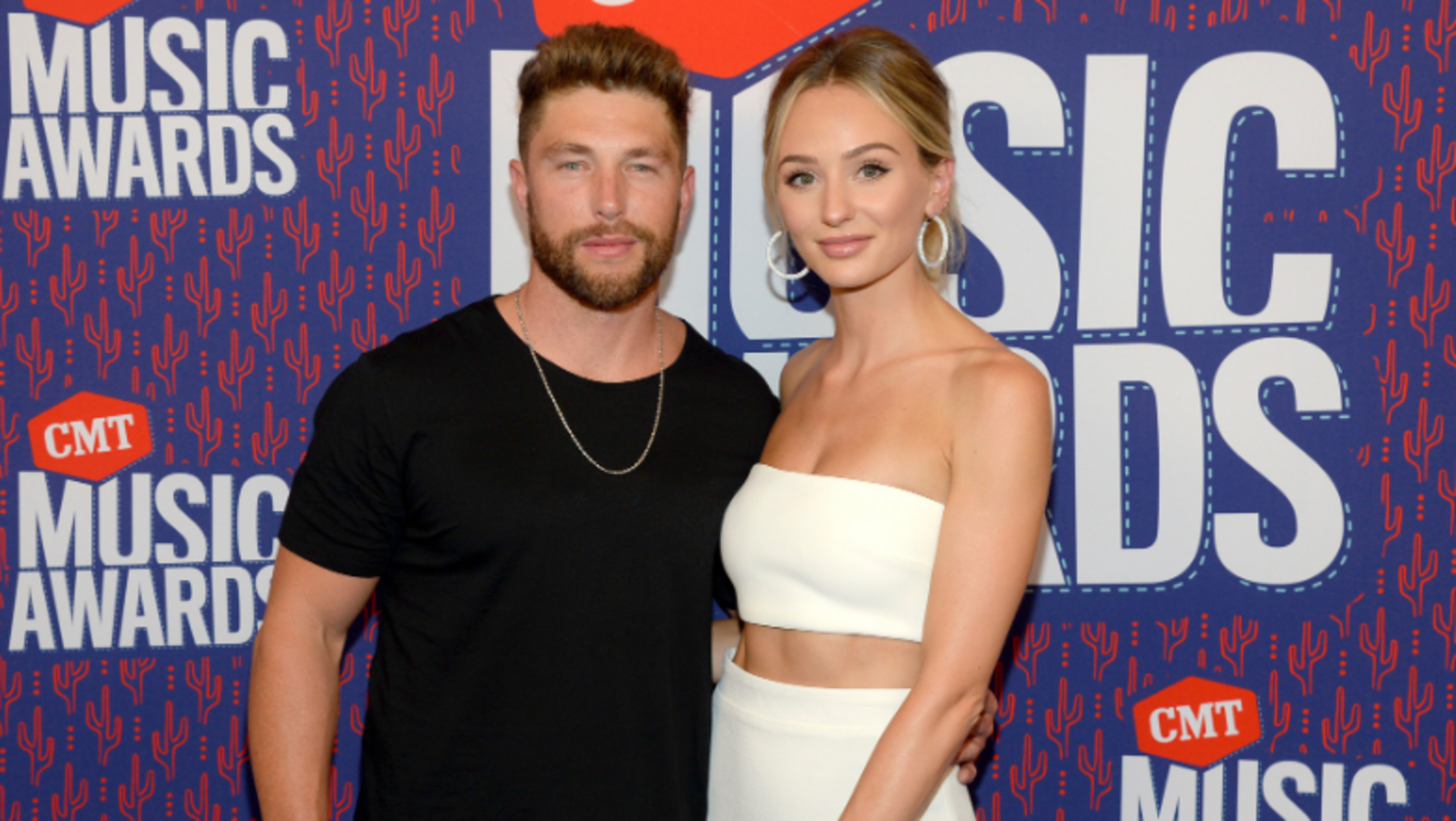 Chris Lane and Lauren Bushnell Lane are expecting their first child together!
The couple announced the exciting news on Instagram on Sunday (December 6), sharing a video of an ultrasound, in which the baby's heartbeat can be heard.
"Prayer works! Hope you look like your Mama 🙏🏻," the country singer wrote alongside the video.

"A dream ☁️ Except I'm not dreaming," the Bachelor album wrote on her post. "I'm wide awake. Holding your dads hand, watching you dance around in my belly. Listening to your little heart beat. My new favorite sound. A miracle. New life. Our sweet baby. Thank you Jesus! All the glory belongs to You 🙏"
Bushnell Lane opened up with People about how she found out she was going to be a mom and the details on when she told her husband.
"I just had a feeling so I took a pregnancy test. There really wasn't anything physical happening; I just had a funny feeling I was pregnant," she shared. "I took a test and believe I was about three-and-a-half weeks at that point, so the second line was very faint."
"I showed Chris and he didn't believe the test. We went to the store together and bought a digital test and it clearly read 'pregnant.' I think I took about 10 more still in disbelief!" she continued. "Because I was so early we both were shocked but cautiously optimistic!"
Since then, the couple's excitement has only grown. "It was very exciting but now feels even more real seeing the ultrasound and hearing the heartbeat," Bushnell Lane said. "We are just soaking it all in!"
The couple celebrated their first year of marriage in October, just a few months after Bushnell Lane opened up about her desire to start a family. She turned to Instagram in June to share an emotional tribute to the her husband, revealing that they've been praying together for a baby.
"About to get personal but I am very excited to start a family and get asked when we are having kids ALL the time but it just hasn't happened yet," she wrote on Instagram at the time.
"When I was talking about it with Chris he said 'well, have you prayed about it?' I said 'well, yes' and he responded 'Have you really prayed hard about it. If that's what we really want, pray, and know it will happen in God's time if it's what He wants for us!! I'll pray with you!'" she wrote.
Congrats to the sweet couple!