Patriots OC Josh McDaniels Reportedly Ready For Another Shot At HC Job
By Jason Hall
December 7, 2020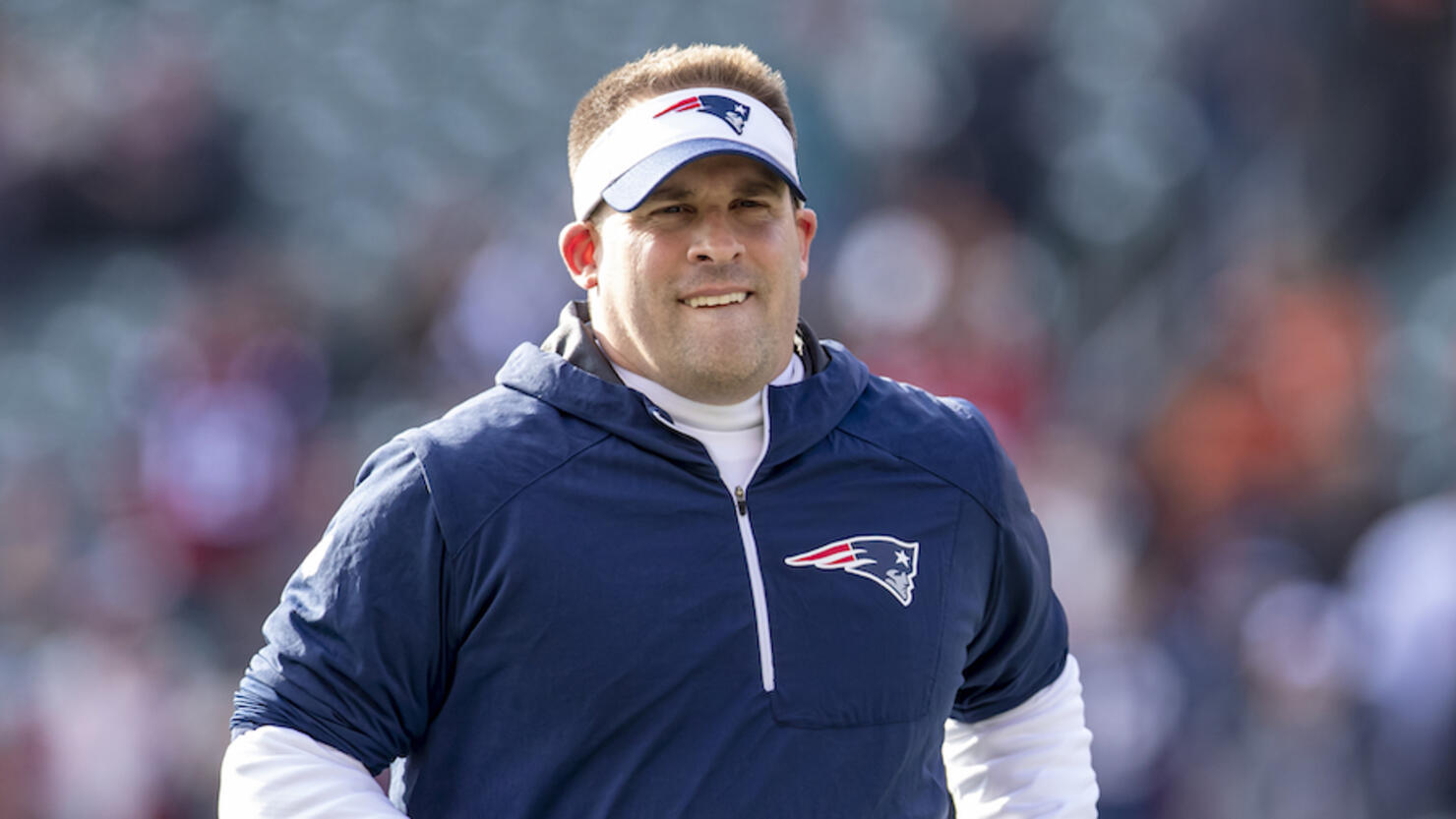 New England Patriots offensive coordinator Josh McDaniels is reportedly ready for another chance at an NFL head coaching gig.
Sports Illustrated's Albert Breer doubled down on his analysis that McDaniels, who infamously accepted then spurned the Indianapolis Colts in 2018, would be a "perfect" fit for the Los Angeles Chargers, who the Patriots defeated 45-0 on Sunday.
"At 45 [years old,] I think McDaniels is ready to take his second shot, even if that second shot isn't perfect," Breer wrote in the latest edition of SI''s 'Monday Morning Quarterback,' after highlighting McDaniels as a possible successor to Chargers head coach Anthony Lynn, who is still currently employed.
Last week, Breer wrote that McDaniels would be an ideal fit for a team with a young quarterback, such as Los Angeles' Justin Herbert, given his past success at developing quarterbacks during his tenure in New England. The Patriots were fortunate to have Tom Brady active for the majority of his 20 seasons with the team, but McDaniels is credited for the development of several backups who excelled in sporadic starting roles during the few games Brady was unavailable and later became starters elsewhere.
Breer believes McDaniels could be tempted to coach Herbert, a first-round pick in 2020, who is already a favorite to win the NFL Offensive Rookie of the Year Award, and is a name several others have linked to a potential Chargers coaching vacancy.
"One early name I've heard, along those lines, is Patriots offensive coordinator Josh McDaniels, who's developed non-first-rounders like Jimmy Garoppolo, Jacoby Brissett and Matt Cassel into starting quarterbacks. Interestingly enough, in an interview with our old buddy Peter King before the draft, Herbert raised McDaniels's name."
Sunday's dominant offensive performance at Los Angeles may have been viewed as an audition for the coordinator. However, McDaniels' reputation may scare some NFL teams off.
Along with his sudden decision to spurn the Colts and re-join the Patriots in 2018, McDaniels also had a disappointing tenure as head coach of the Denver Broncos, posting an 11-17 overall record from 2009-10.
Photo: Getty Images