John Lennon Remembered By Family, Friends As A Dreamer, Activist, 'Scouser'
By Andrew Magnotta @AndrewMagnotta
December 8, 2020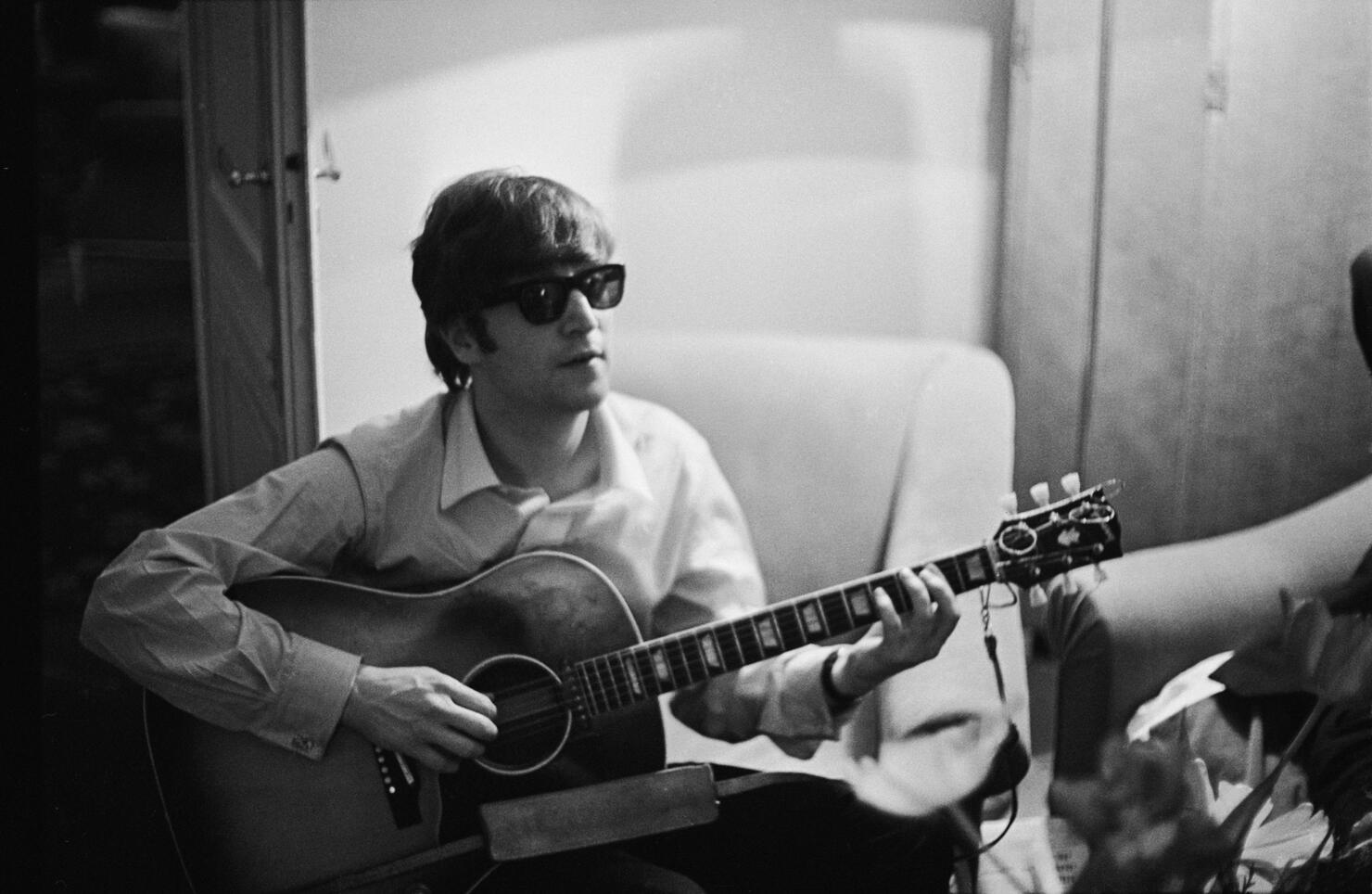 On the 40th anniversary of his tragic death, John Lennon is remembered for his music, his activism and his humanity.
John's widow, Yoko Ono, his surviving former Beatles bandmates Paul McCartney, Ringo Starr and the estate of the late-George Harrison led the tributes Tuesday, sharing their appreciation of John as a person and as an artist.
"The death of a loved one is a hollowing experience," Ono wrote in a statement shared Tuesday morning via Twitter. "After 40 years, [our sons] Sean, Julian and I still miss him. 'Imagine all the people living life in peace.'"
Ono concluded her post with calls for gun control and a graphic that read, "Over 1,436,000 people have been killed by guns in the U.S.A. since John Lennon was shot and killed on December 8, 1980."
McCartney echoed Ono's sad but hopeful tone, sharing a photo of himself and John that was taken by his late-wife Linda McCartney.
"A sad, sad day but remembering my friend John with the great joy he brought to the world," wrote McCartney. "I will always be proud and happy to have known and worked with this incredible Scouser! X love Paul."
Starr joined in by asking the world to honor John by thinking about his dreams for a peaceful world.
"Tuesday, 8 December 1980 we all had to say goodbye to John... Peace and love John," Starr wrote, before making a request. "I'm asking every music radio station in the world [to] sometime today play 'Strawberry Fields Forever.' Peace and love."
Harrison's estate shared a photo of John that was taken by George himself, along with a short poem.
"You were the one who had made it so clear
All those years ago
You point the way to the truth when you say
All you need is love
You were the one who imagined it all
All those years ago"
McCartney has discussed John often this fall, having celebrated what would have been his old friend's 80th birthday in October with a BBC special hosted by John and Yoko Ono's son Sean Ono Lennon.
McCartney recalled how he and John learned to write songs together and constantly pushed one another to get better at their craft from their early friendship through the end of The Beatles' career and beyond.
"We kind of learned to walk together, then we learned to run," McCartney told Sean. "And the fact that each of us was influencing the other was very important ... the fact that we'd come along this journey together meant that, 'Hey, we're just gonna continue, and who knows, we might get better.' And so we did."
Sean publicly marked the day of his father's passing with a captionless family photo, depicting his mother, father and half-brother Julien Lennon.
Julien shared a photo of his late-father on Monday evening and followed it up Tuesday with some advice: "Be with people who are good for your soul."
Photo: Getty Images