The Weeknd Decks Out His Living Room For Special Jingle Ball Performance
By Peyton Blakemore
December 11, 2020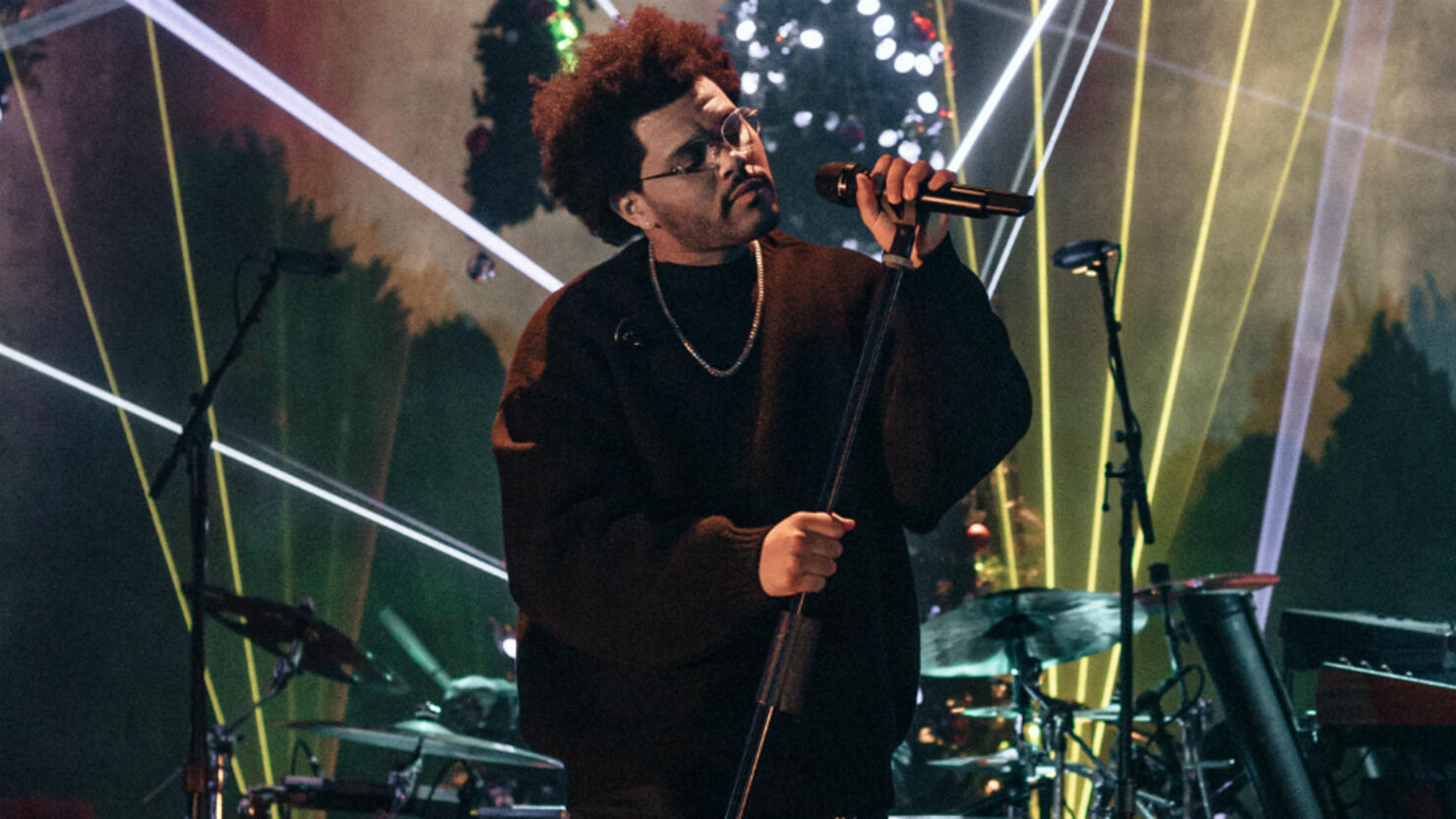 The Weeknd brought the 2020 iHeartRadio Jingle Ball, presented by Capital One, into the comfort of his own home.
For his special Jingle Ball performance on Thursday (December 10), the Canadian singer decked out his living room with tons of lasers, a few Christmas decorations, and, he even brought in his band. However, for his holiday set, The Weeknd ditched his famous After Hours' red suit, black gloves, and bandaged face — a look based on the persona from the short films he made for "Blinding Lights" and "After Hours"— and instead wore an all-black outfit.
Closing out Jingle Ball, he performed three of his hits: "Blinding Lights," "In Your Eyes" and "Save Your Tears."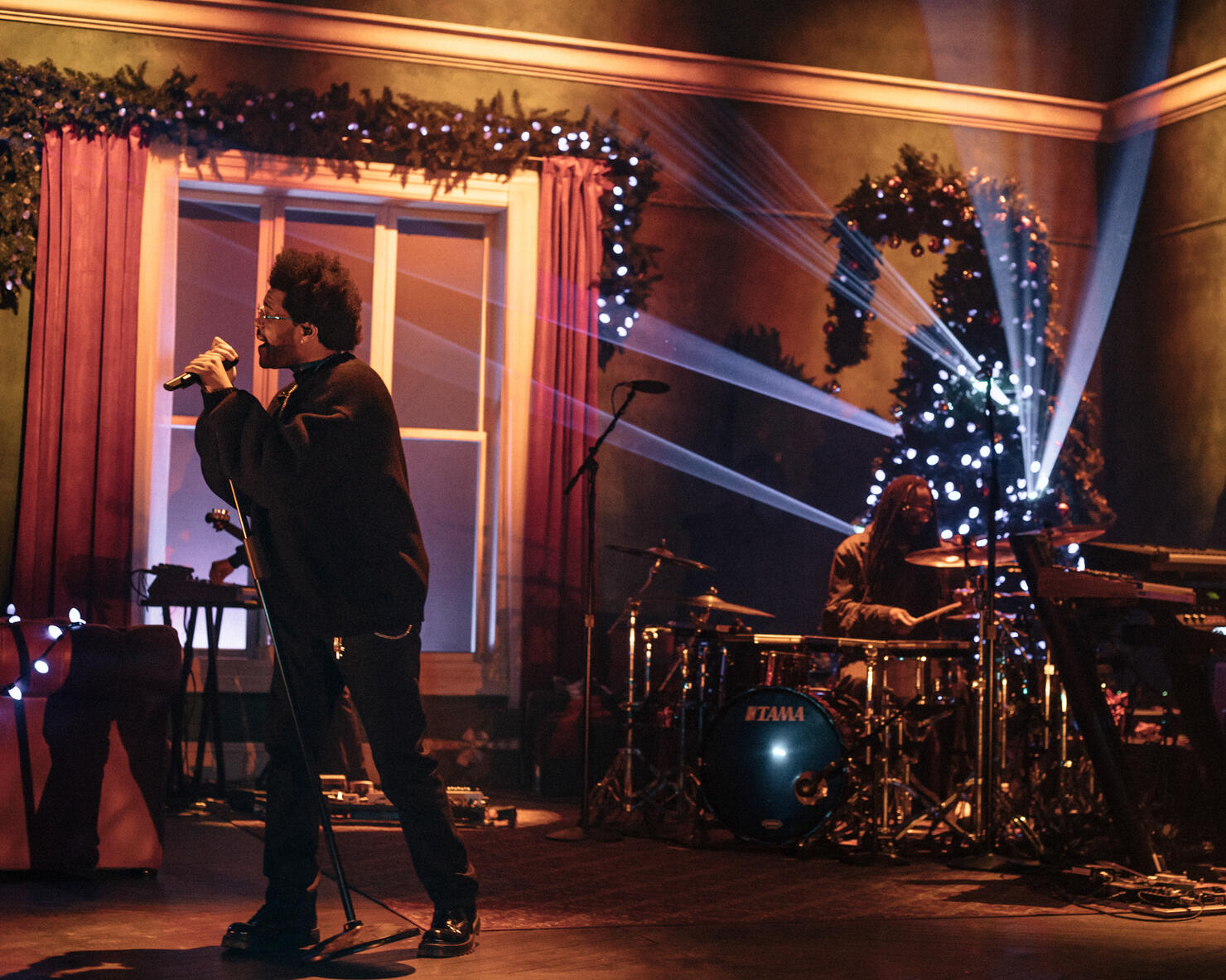 As fans know, 2020 has been the year of The Weeknd. In addition to releasing his critically acclaimed fourth studio album, After Hours, which debuted atop the Billboard 200 and stayed atop the chart for four consecutive weeks, he was named iHeartRadio's top artist of 2020.
The superstar, who will headline the upcoming Super Bowl Halftime Show, also topped iHeartRadio's Most-Played Songs list, as well as Most-Played Pop Songs.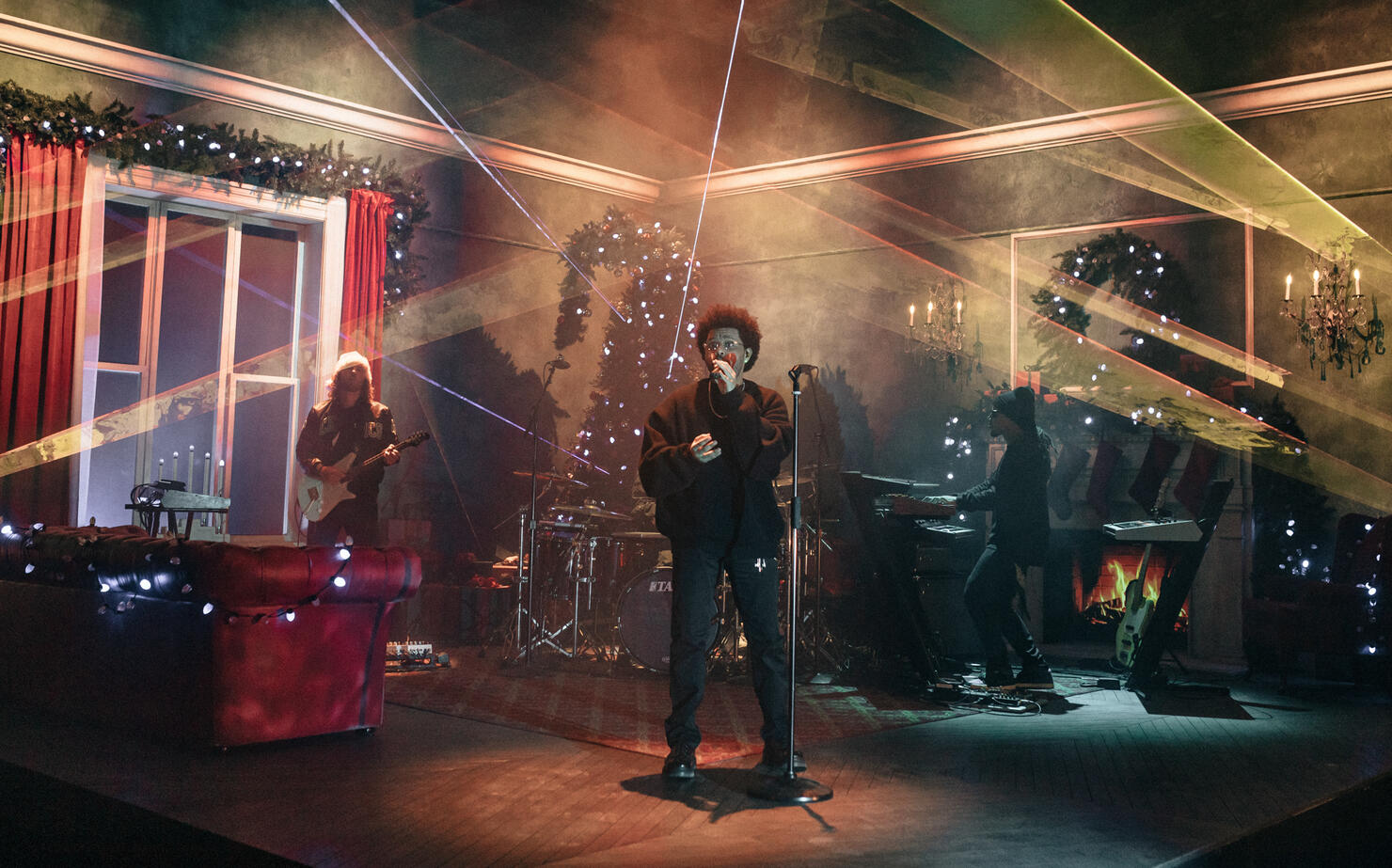 In case you missed anything, or you just want to relive this year's iHeartRadio Jingle Ball presented by Capital One, The CW will broadcast the event as an exclusive TV special on Monday, December 14th at 8pm ET/PT.
Photos: Gerard Joseph for iHeartRadio