Cardi B Twerks Upside Down On Offset In NSFW Video
By Peyton Blakemore
December 14, 2020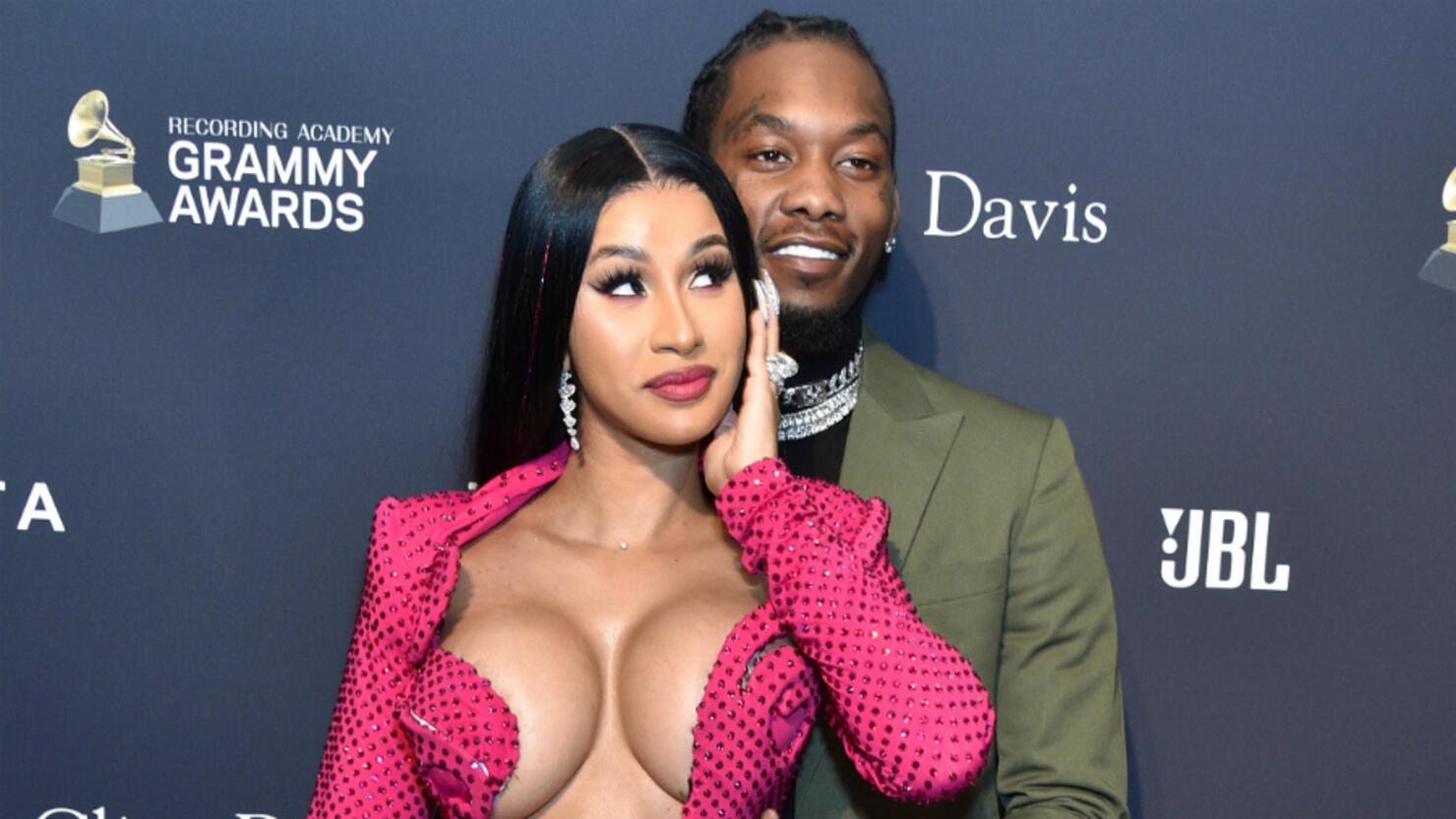 Offset is one lucky guy.
In honor of his 29th birthday, the Migos rapper's wife Cardi B gifted him a birthday twerk/lap dance like none other. In a video shared to the "WAP" rapper's Instagram Story, Cardi is shown upside twerking on her hubby while wearing a grey catsuit that put her famous curves on display.
"It's my honey birthday," she captioned the NSFW video that was posted to Instagram Story early Monday (December 14) morning. (See the NSFW video HERE)
Cardi additionally posted a photo of a slice of Offset's birthday cake to her millions of Instagram followers as well as a screenshot of her and Offset looking at one another seductively on Facetime. "He know I'mma do him nice," she captioned the photo.
Before Offset was showered with birthday love from Cardi, he was defending her name after Snoop Dogg expressed his disapproval of Cardi and Megan Thee Stallion's explicit track "WAP" during a recent interview.
"Let's have some, you know, privacy, some intimacy where he wants to find out as opposed to you telling him," he told the entertainment magazine program Central Ave. "To me, it's like, it's too fashionable when that in secrecy, that should be a woman's … pride and possession. That's your jewel of the Nile. That's what you should hold on to. That should be a possession that no one gets to know about until they know about it."
TMZ caught up with Offset in Beverly Hills hours after the interview and asked his opinion on Snoop's negative comments about his wife. "I love Snoop man, but [Cardi] grown. I don't get in female business. I hate when men do that. I don't do that," he shared. "It's entertainment, you know what I'm saying? That's a number-one record. Anybody can say what they wanna say, that's six-time platinum in three or four months."
The 29-year-old rapper added that "WAP" is a part of the "women empowerment" movement and said there's a double-standard in the hip-hop community that allows men to use vulgar lyrics about women while female MCs are held to a different standard.
"As rappers, we talk about the same sh*t. We've never had this many artists that's female artists running this shit. They catching up to us, passing us, setting records," he explained. "I don't want to seem like I'm dissing at Snoop. At the same time, I say all men should stay outta women business."
Photo: Getty Images