My Chemical Romance Members Reflect On Year Anniversary Of Reunion Show
By Katrina Nattress
December 22, 2020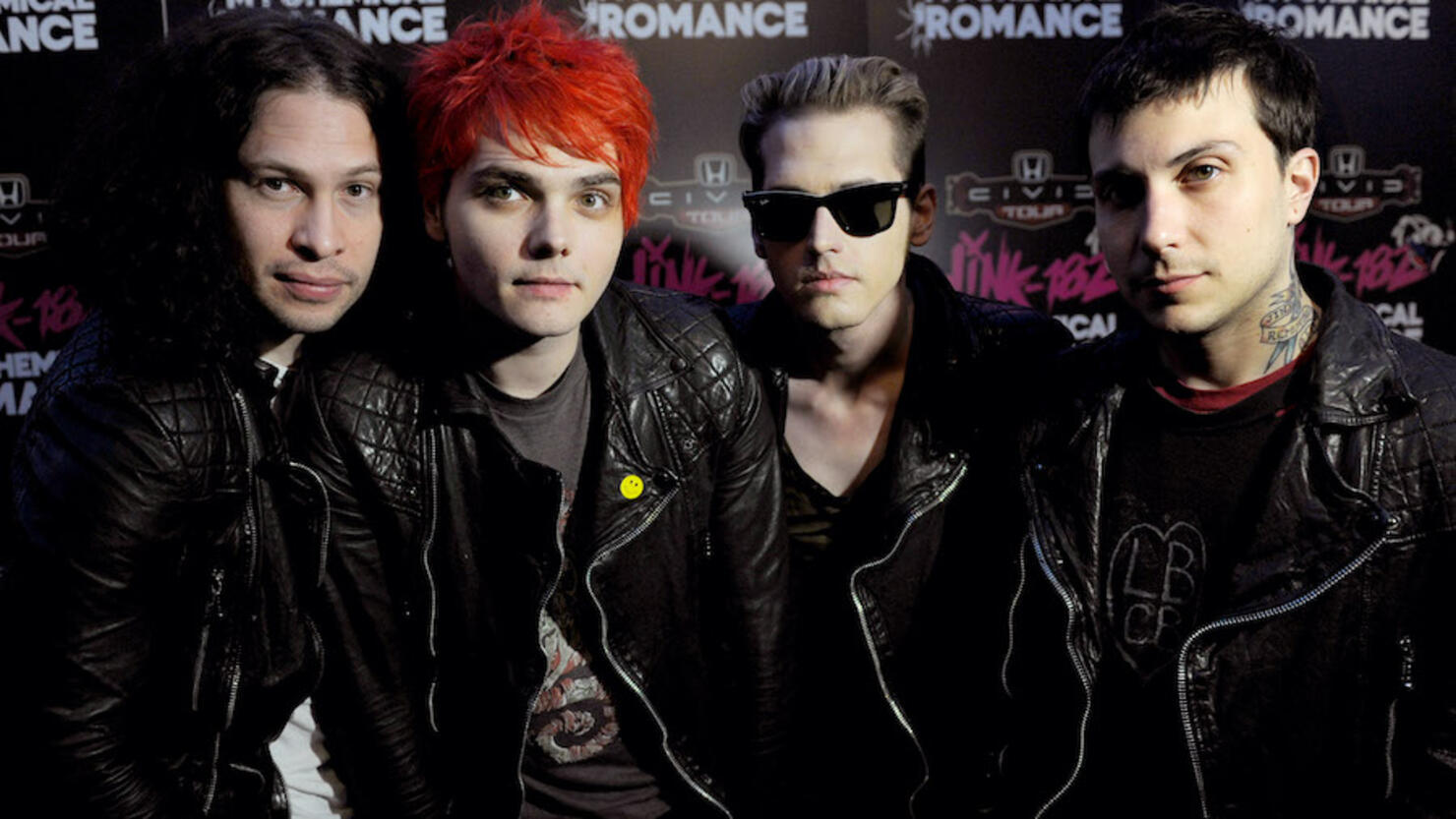 December 20 marked the year anniversary of My Chemical Romance's record-breaking comeback show. What was supposed to be the beginning of a full-fledged reunion ended up being a one-off due to the coronavirus pandemic, and as the band's members keep busy at home in a year that was supposed to be spent on the road, they reflect on that "magical night" and yearn for the day they can play live shows again.
"Thinking back to a magical night three hundred and sixty five days ago," bassist Mikey Way captioned a photo on Instagram of his kids sitting in Los Angeles' empty Shrine Auditorium prior to the show. "Dreaming of the moment when we can do it all again. Until then - Stay safe out there."
"1 year ago today was the last 'show' i played in front of a live audience, and the first show mychem had played in a little over 7 years," guitarist Frank Iero wrote in an Instagram post revealing a commemorative tattoo that says "California 2019."
"throughout 2020 i have been incredibly fortunate to be able to play a few live streams and collaborate remotely with some ridiculously talented individuals... but as much fun as that has been, i really can't wait for it to be safe enough to be able to play real shows again," he continued. "take care of one another. wear a mask, stay safe, and keep the faith."
MCR rescheduled their North American tour for next summer with hopes live music will be able to return by then.
See Way and Iero's posts below.