Tyler Hubbard And Wife Hayley Celebrate Daughter Olivia's 3rd Birthday
By Blake Taylor
December 24, 2020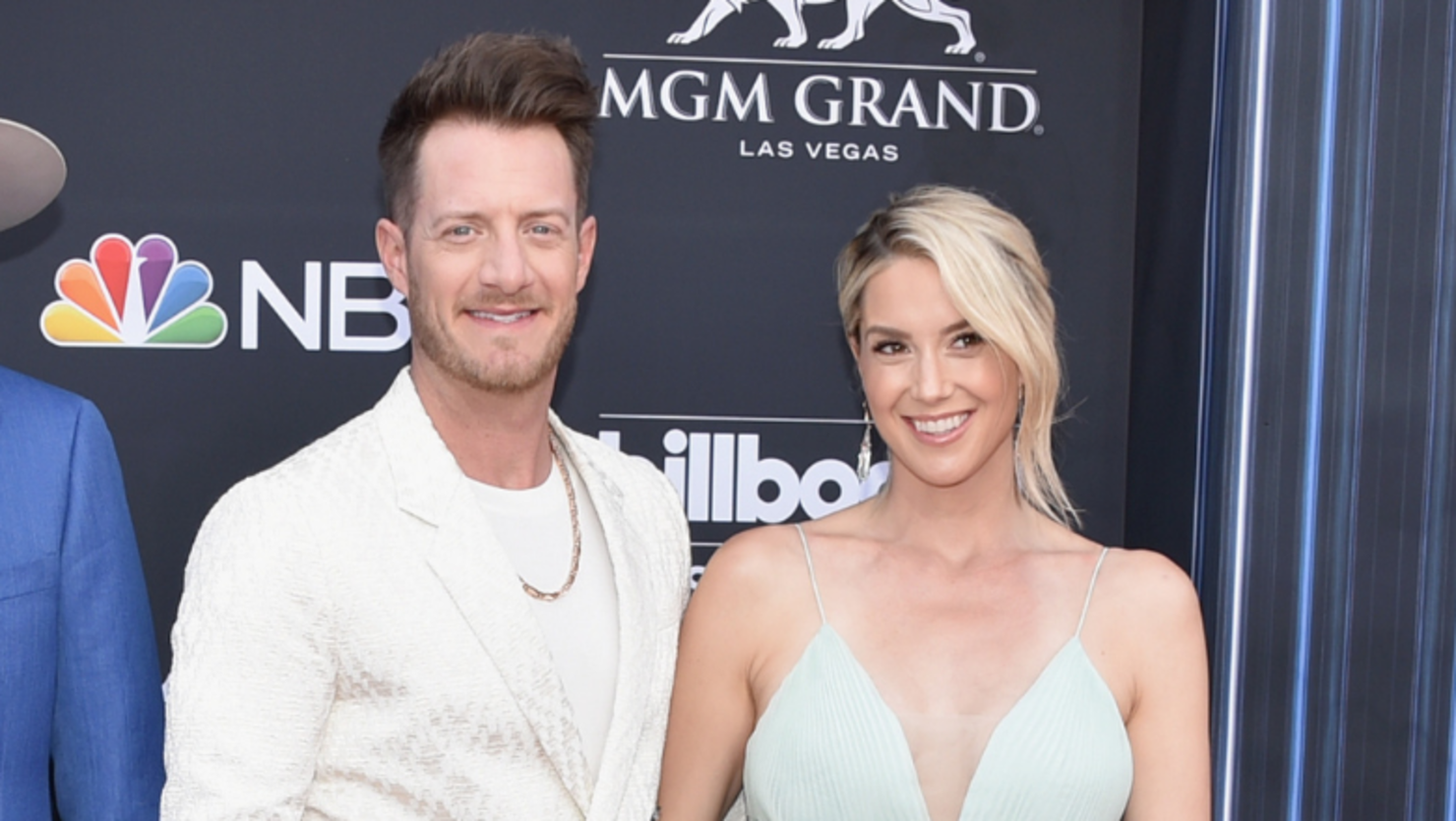 Florida Georgia Line's Tyler Hubbard and his wife Hayley celebrated their daughter Olivia's third birthday on Wednesday (December 23).
The couple turned to social media to mark the special occasion, sharing a sweet message to their daughter alongside several snapshots from her small pink princess-themed birthday party.
"Olivia, what a joy and a light you are in this world ✨," Hayley captioned her post. "I'm so thankful you're our daughter and God gave us you 3 years ago, you sweet, loving, kind and beautiful soul. Happy 3rd birthday! You're SO loved!"
"Happy late third birthday to my sweet Liv," Tyler wrote in his own post. "Words can't describe how much I love you."
In the photos, Olivia is seen blowing out candles on her cake with a wall of pink balloons behind her. She later had a tea party with her parents and little brothers Luca Reed, 16 months, and Atlas Roy, 3 months.
Tyler's post shows Olivia with a big smile on her face as she wore a princess dress. Another photo shows the birthday girl trying to ride a bicycle with training wheels with her dad's help.
Last month, Hubbard shared a song he wrote for his daughter Olivia during his quarantine after testing positive for COVID-19 in early November.
"I got to share a song with Liv that I wrote for her over quarantine with some friends @lorimckennama and @davebarnesmusic," Hubbard wrote alongside a video taken by Hayley of the sweet father/daughter moment. "This is one of my favorite moments with her so far. Thanks for capturing it @hayley_hubbard ... I'm not crying.....You're crying."
Olivia's face lights up in the clip as soon as she realized the lyrics were about her. "But I like that song for me. I can keep it — forever and forever," she adorably said at the end.
Watch the sweet video of Tyler and Olivia below!