Miranda Lambert And Brendan McLoughlin Celebrate Christmas Together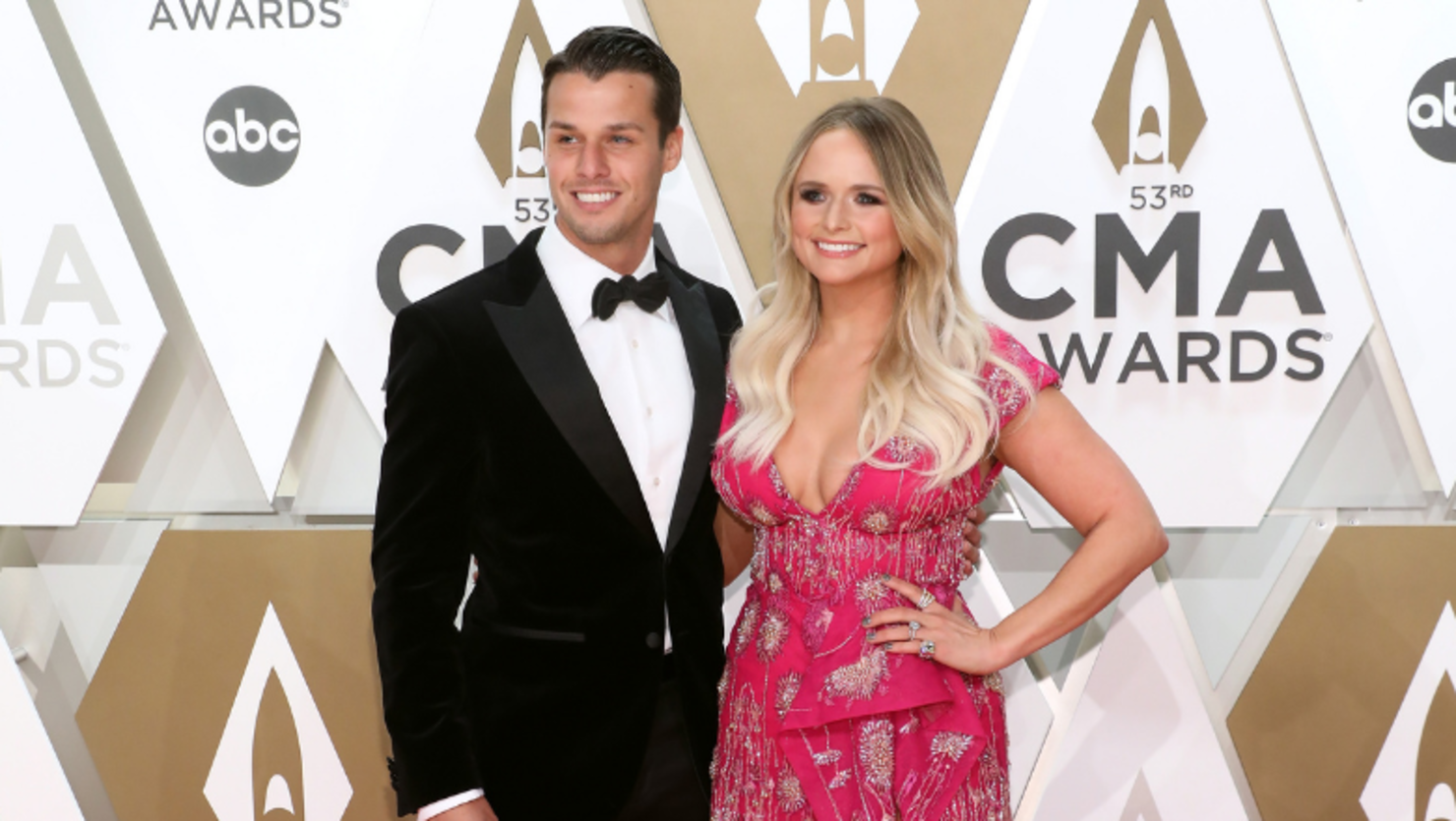 Miranda Lambert and her husband Brendan McLoughlin had a very merry Christmas together!
On Friday (December 25), the country star turned to social media to share an adorable collage featuring the couple celebrating the holiday together along with several snapshots of their many pets including dogs, horses, cats, and chickens. "Merry Christmas y'all! ❤️ Thelma, Louise, Jessi, Bellamy, Delta, Cher, Tequila, Macaroni, Gibson, Leiani, Sophie, Titan, Ellie, Adriana, Sugar Pie & the chickens in Coop De Ville! @brendanjmcloughlin," she captions the post.
This year marks Lambert and McLoughlin's second Christmas together as a married couple. The pair secretly tied the knot in January of 2019.
Lambert and McLoughlin reside full-time on their farm outside of Nashville, although earlier this year they decided to hit the road in their new 2020 Airstream Globetrotter to explore the country together.
"Just because I can't travel and play shows doesn't mean I can't travel and make music," the "Bluebird" singer said at the time.
After the couple's first trip, Lambert turned to Instagram to share an update with fans. She revealed that they started in Nashville and drove to New York, making stops in Pigeon Forge, Tennessee, Virginia, and Pennsylvania on the way.
One month ahead of the couple's Christmas celebration, McLoughlin gushed over Lambert in an Instagram post on her birthday.
"Would love to just wish a happy birthday to my amazing wife," he captioned a series of photos of Lambert. "Not only am I thankful, but I am so proud to be able to call you my wife. You are the most genuine and caring person I truly have ever met."
"The amount of rescue dogs we have says it all," he continued. "You go above and beyond to make sure those around you are always happy. The list is endless of all the reasons why I love you, but there's one that holds a special place. It is how you stay true to who you are. No matter what hurdles life has thrown in the way, you have always stayed true to your heart and that says more than you will ever know. I love you and I hope you have such an amazing birthday. @mirandalambert 🥰🙏🏽🎂."
The month before, in October, Lambert shared an adorable birthday tribute to McLoughlin.
"Happy Birthday to my sweet husband," Lambert wrote alongside a collection of photos of the couple. "The man I love so much with the most contagious smile. Brendan you are a light. (and I love your obsession with cows) #nyc #dreamboat."
Just about a week later, Lambert debuted the music video for her new single, "Settling Down" which features her husband.
"The 'Settling Down' video is very personal to me because it was filmed at my farm and my husband got to be in the video with me," Lambert previously said. "My mom always called me a wild child and a homing pigeon. I always have an itch to find a new adventure, but I'm also always ready to walk through my front door. I feel like a lot of people feel that way, and 'Settling Down' tells the story of being caught between those two feelings."
Watch the magical new video below!