House Approves COVID-19 Relief Bill Giving Americans $2,000 Stimulus Checks
By Jason Hall
December 28, 2020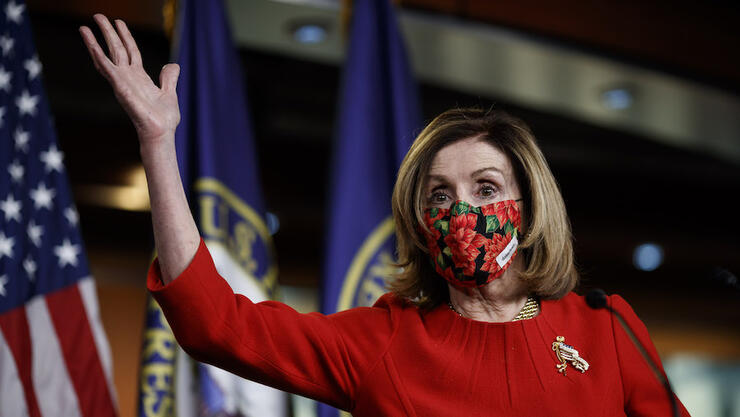 The United States House of Representatives has reportedly approve a bill to provide Americans under a certain income level with $2,000 stimulus checks amid the ongoing COVID-19 pandemic after President Donald Trump signed a $900 billion COVID-19 relief package Sunday (December 28.)
USA Today reports the bill passed in a 275-134 vote after needing the support of two-thirds of House members present. Last week, House Democrats put together a unanimous consent request to increase the initial proposed stimulus package from $600 to $2,000, but the request was blocked by House Minority Leader Kevin McCarthy, despite Trump's public demand for higher stimulus checks.
"The President must immediately call on Congressional Republicans to end their obstruction and to join him and Democrats in support of our stand-alone legislation to increase direct payment checks to $2,000," House Speaker Nancy Pelosi said in a statement Sunday (December 27) evening via USA Today. "Every Republican vote against this bill is a vote to deny the financial hardship that families face and to deny the American people the relief they need."
Trump claimed in an official statement Sunday night that he signed the legislation after securing commitment from the Senate to consider raising the payment of stimulus checks, although Senate Majority Leader Mitch McConnell did not reference the commitment in his own official statement crediting the president for signing the relief bill, CNN reports.
"I am glad the American people will receive this much-needed assistance as our nation continues battling this pandemic," McConnell said via USA Today.
With its passage in the House of Representatives, McConnell will decide whether to bring the provision to the Senate floor as a standalone bill, with many Republican colleagues arguing the increase is unwarranted due to the price tag of the stimulus bill and the possibility that it could create division among the party during Trump's final weeks in office.
Americans who make under $75,000 individually or $150,000 as a couple will be eligible for stimulus checks based on their most recent tax returns. The amount individuals receive decreases by $5 for every $100 more than $75,000 annually a person earns during a fiscal year, according to CNN.
Photo: Getty Images