Gabby Barrett Says 2020 Has Been An 'Unexpected But Blessed' Year
By Blake Taylor
December 29, 2020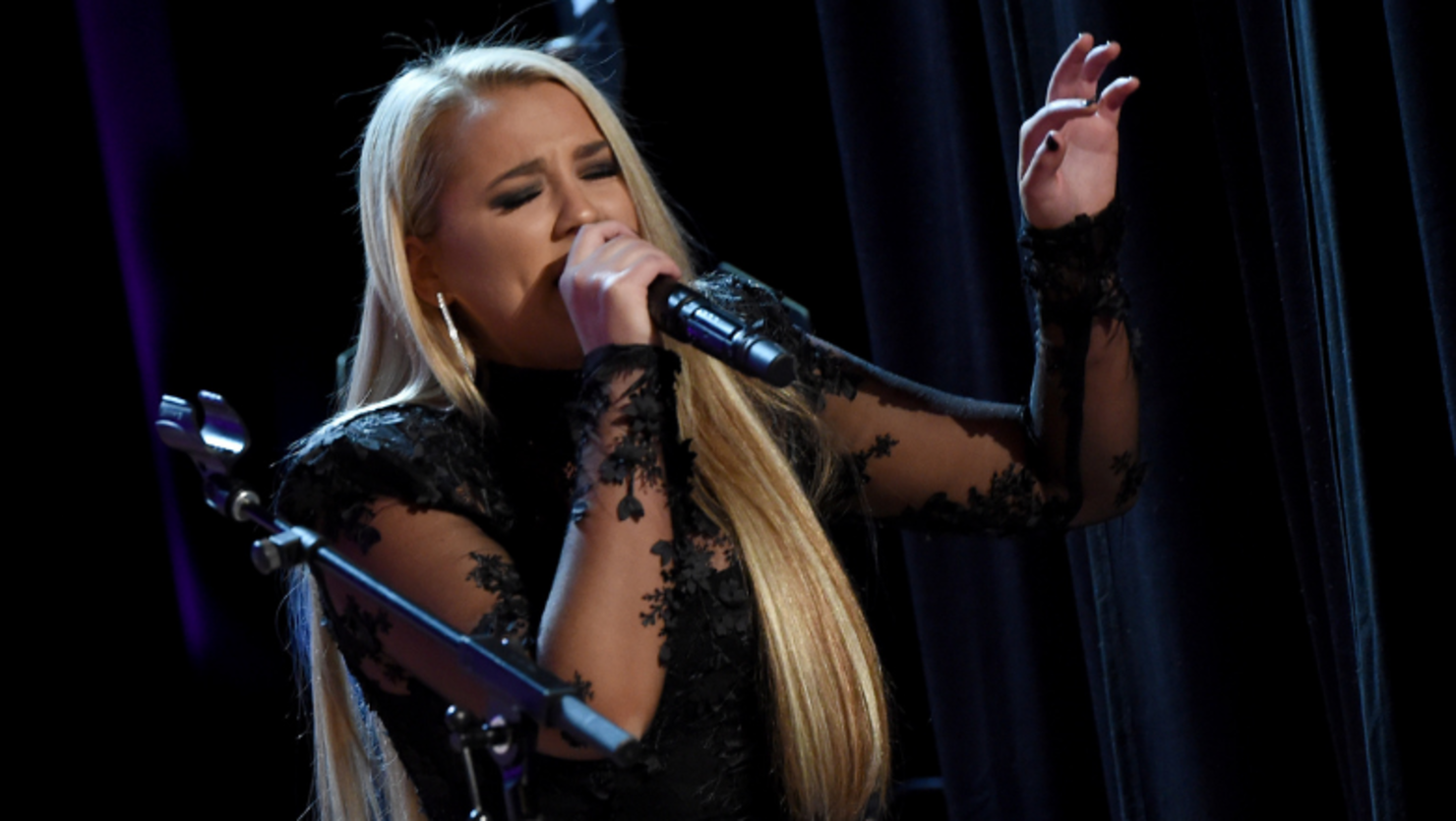 As the year comes to a close, country newcomer Gabby Barrett is taking a moment to reflect on all the unexpected twists and turns 2020 brought her.
This year, Barrett earned a No. 1 hit with her breakout single "I Hope," which she followed with the release of her first studio album, Goldmine. Additionally, the singer announced this year that she and her husband, Cade Foehner, are expecting their first child in early 2021.
"I would probably say unexpected but blessed if I could put it in a small way," Barrett said when asked to sum up 2020. "There's just so many things that I would have never guessed with the pandemic, with being pregnant, with all the accomplishments that have come this year. It's just been a very big year for me that I've been very humbled by."

She continued "It's just crazy because since I was 11 and I would work really hard every single year, I never got things handed to me easily, so to see all of these things happening this year, it's just like I'm spinning on my head."
Looking ahead, Barrett plans to carry the momentum from this year into the next. As 2021 begins, she'll start her new journey as she becomes a mother to their new daughter. Musically, she is looking forward to another successful year, hinting at big tour plans, assuming touring resumes.
"Goals for 2021, I will definitely be out on tour with somebody really cool and definitely looking into some headline touring things as well," she shared. "So, that's things to expect as well as new music."