Dolphins QB Ryan Fitzpatrick Tests Positive For COVID-19 Ahead Of Last Game
By Jason Hall
December 31, 2020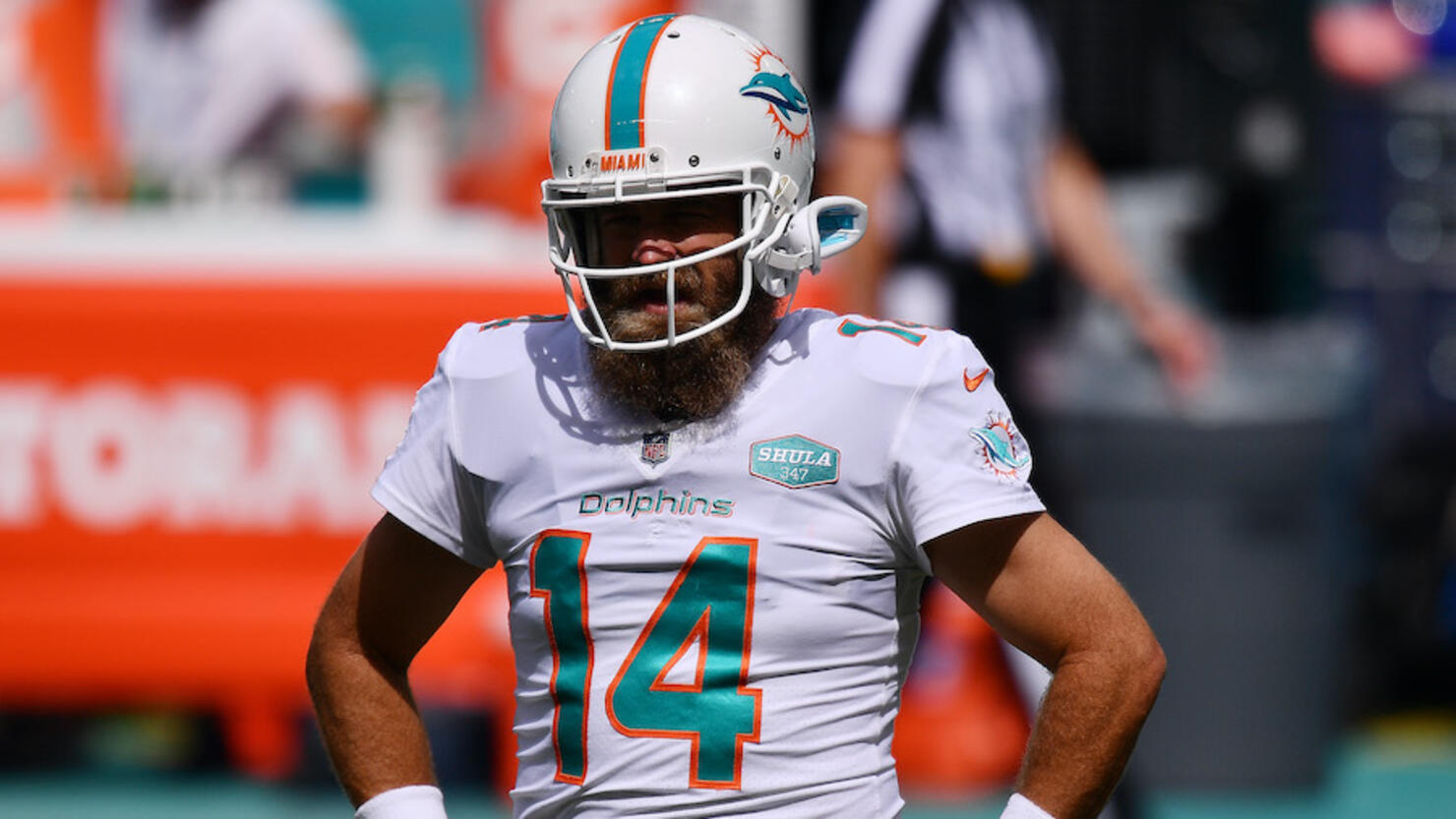 Miami Dolphins quarterback Ryan Fitzpatrick has reportedly tested positive for COVID-19 and will miss the team's crucial regular-season finale against the Buffalo Bills on Sunday (January 3.)
Fitzpatrick, 38, reportedly participated in practice on Wednesday (December 30) and was notified of the positive test at some point afterward, the Miami Herald reports. The veteran quarterback was absent from practice on Thursday (December 31,) which raised concern.
However, the team allowed every other active player to participate in practice on Thursday with the belief that no player got close enough to Fitzpatrick to be considered a "close contact." The NFL requires COVID "close contacts" to be placed on its COVID-19 list and be ruled inactive for their upcoming game.
The Dolphins are currently in the second Wild Card spot in the AFC standings and could clinch a playoff berth with a victory or several other outcomes in other Week 17 matchups including losses by the Baltimore Ravens, Cleveland Browns or Indianapolis Colts or a combination of a tie and Ravens, Browns or Colts ties, as well a combination of a tie and Tennessee Titans loss.
Fitzpatrick began the 2020 season as the Dolphins' starting quarterback before being replaced by No. 5 overall pick Tua Tagovailoa, who took over as the team's starter in Week 8. The two quarterbacks have since split in-game reps, which included Fitzpatrick serving a "closer" role in relief of the rookie amid struggles.
Fitzpatrick has thrown for 2,091 yards, 13 touchdowns and eight interceptions, while recording a 4-3 record as a starter in 2020.
Photo: Getty Images