The Killers, Tom Morello, Dashboard Confessional & More Say Goodbye To 2020
By Katrina Nattress
December 31, 2020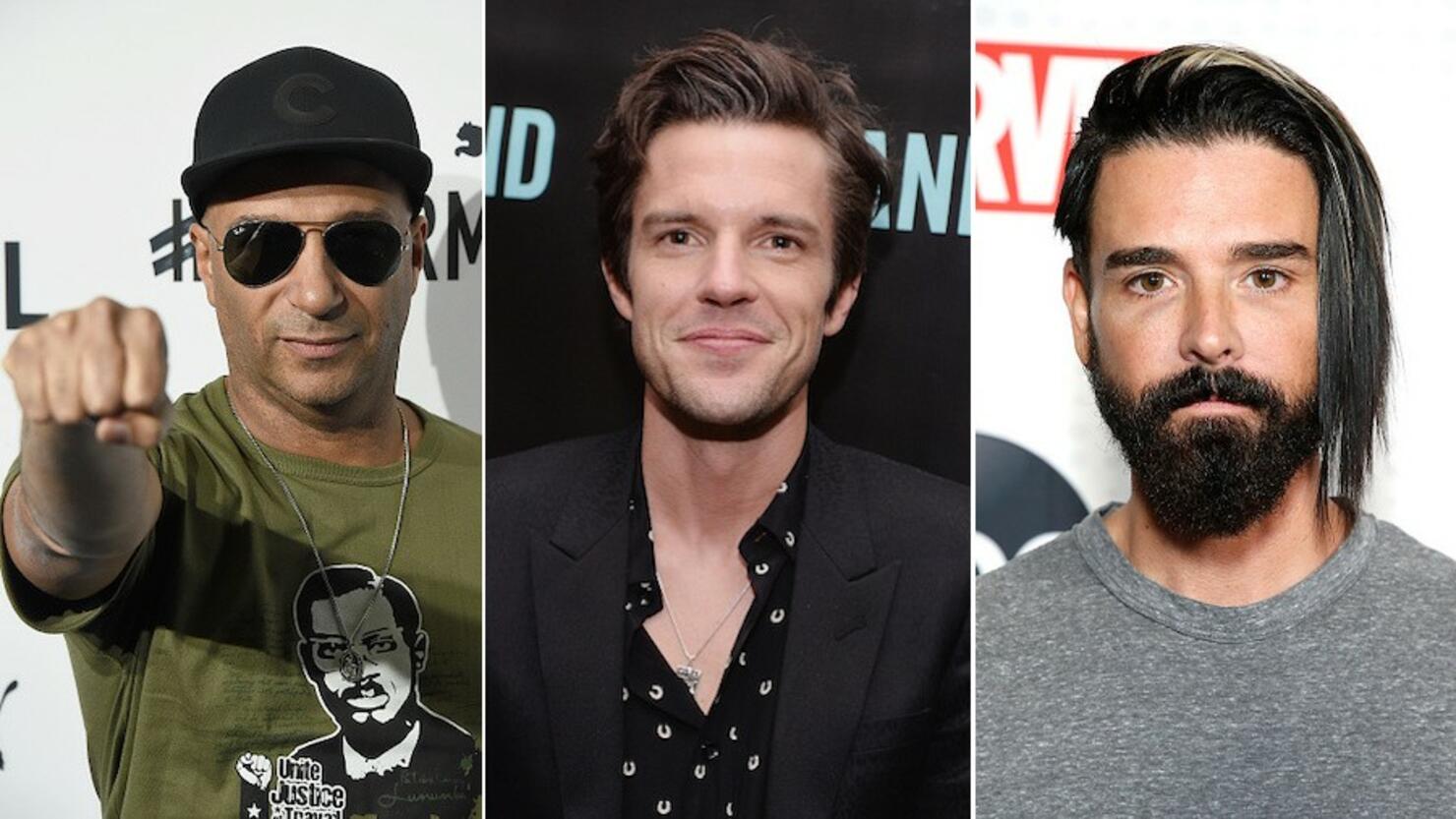 This year seemed like it would never end, but here we are counting down the last hours of 2020 with relief that we made it through the unprecedented last 365 days. We endured natural disasters, racial injustice, a global pandemic, a divisive election, not to mention any personal hardships, and while "New Year's Eve" is usually synonymous with "party," Tom Morello nailed it this year with an Ramones "I Wanna Be Sedated" meme that reads: "2020, 24 hours to go"
"Nothing to do, nowhere to go..." he captioned the all too relatable post.
Meanwhile, The Killers had an optimistic outlook on 2021. "Looking forward to getting to days like these again. Happy New Year!" they wrote alongside a video of the band performing The Beatles' "Helter Skelter" with Paul McCartney.
Dashboard Confessional's Chris Carrabba took a more introspective approach to the holiday, reflecting on an exceptionally tough year (he got in a harrowing motorcycle accident over the summer) and giving thanks. "This was a hard year. I've got the scars to prove it. I also have this gratitude-filled heart to show for it," he began the lengthy message before listing those who helped him in 2020, including his family, friends, bandmates, neighbors, fans, and the medical staff that saved his life.
Stone Temple Pilots, YUNGBLUD, Thirty Seconds To Mars, and more bands also said goodbye to 2020 in social media posts ranging from reflective to hilarious. See them all below.