Nicki Minaj's 3-Month-Old Son Looks Exactly Like Her: See The Photos
By Paris Close
January 3, 2021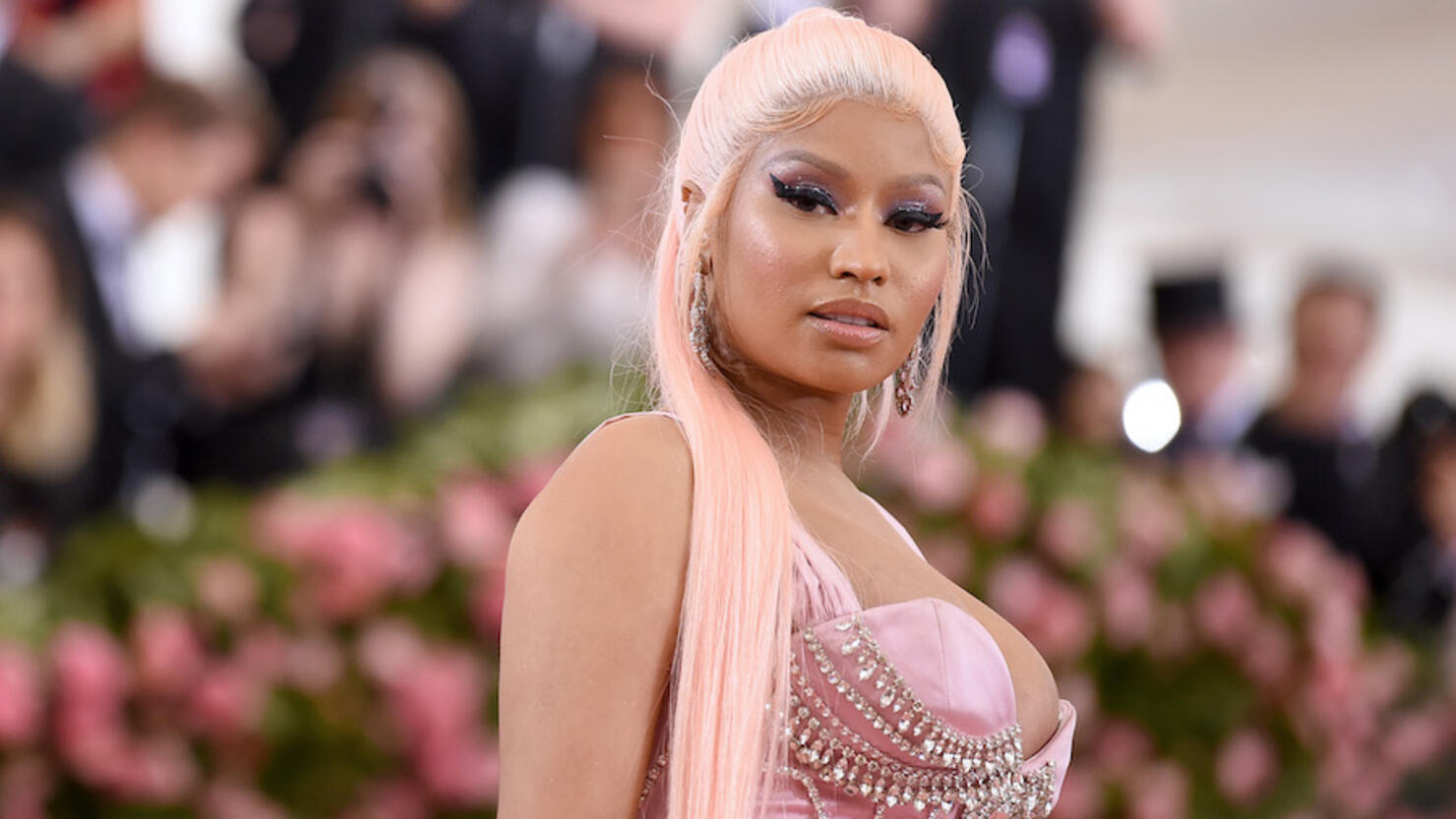 Nicki Minaj's baby boy is a spitting image of her!
The "Good Form" star finally shared full photos of her little man on social media — and he's basically his mommy's mini-me. Minaj's son made his big debut in a series of photos that show "Papa Bear" wearing an array of high-fashion baby outfits as well as a cute video of him squirming around and giggling in his adorable Gucci outfit.
"#PapaBear thank you so very much for choosing me to be your mama 🎀🦄🙏" Minaj started her message. "Wishing you guys a happy & prosperous New Year. Thank you for your love & support throughout this journey. It's meant so much to me. Becoming a mom is by far the most fulfilling job I've ever taken on. Sending love to all the superhero mothers out there. Big hugs to all the women who have been pregnant during this challenging time."
As fans know, the "Chun-Li" rapper and her husband, Kenneth Petty, welcomed their first son together on September 30, 2020.
In case you missed it, Minaj actually detailed her pregnancy ahead of celebrating the new year by reflecting on the moment she'd realized she was going into labor.
"I was actually in labor all night but all they did was let me sleep until I dilated far enough to push. The epidural didn't hurt either. They numbed me up real good. So I took my a— right to sleep," Minaj recalled during a Q&A on Twitter.
"I was butt naked. Just got out the shower & I asked him to rub my back," she continued. "As soon as I started scooting over to him in the bed I just felt the water start coming out. I was weirdly calm & I quietly said "omg, I'm about to be in labor" He was very scared & I was laughing @ him."
Photo: Getty Images