Dr. Dre Reportedly Hospitalized After Suffering Brain Aneurysm
By Jason Hall
January 6, 2021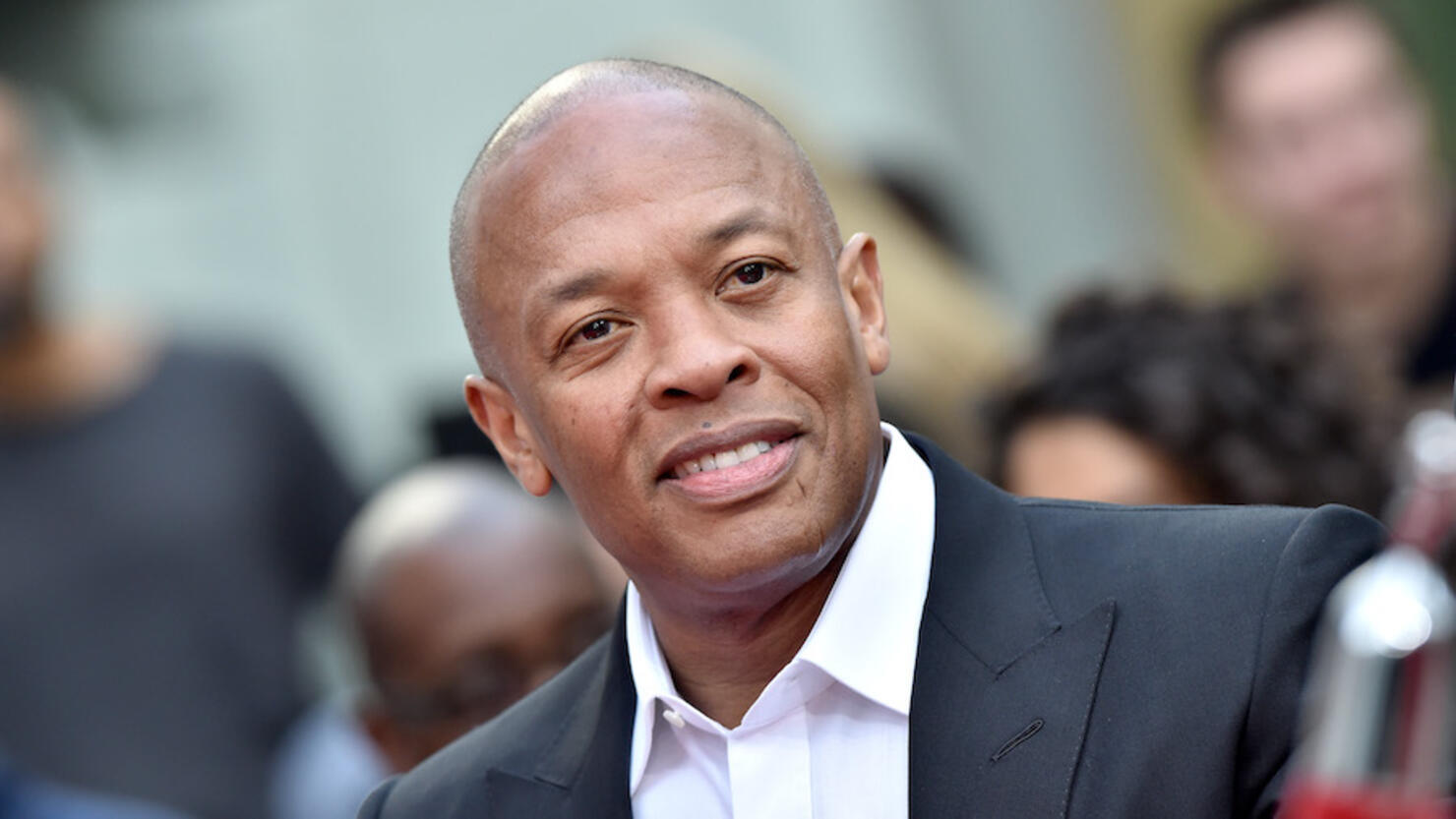 Legendary rapper, producer and mogul Dr. Dre has reportedly been hospitalized after suffering a brain aneurysm.
Sources close to Dre, whose real name is Andre Young, told TMZ the 55-year-old was rushed via ambulance to Cedars-Sinai Medical Center in Los Angeles and taken directly to the Intensive Care Unit on Monday (January 4,) but is listed as stable and lucid.
However, the sources added that doctors currently are unaware of what caused the brain aneurysm and were conducting tests as of Tuesday (January 5) evening.
The hip-hop mogul is currently involved in publicized divorce proceedings with his estranged wife, Nicole Young, TMZ reports.
Dr. Dre is one of the most recognized figures in the history of hip-hop both as an artist and producer. The Compton native first achieved commercial success as a member of the legendary gangsta rap group N.W.A., both as an emcee and producer.
After leaving the group in 1991, Dr. Dre released his legendary solo debut, 'The Chronic' in 1992, as the flagship artist for Death Row Records. In 1996, Dr. Dre left the label and launched Aftermath Entertainment, a subsidiary of Interscope Records, beginning his partnership with legendary music industry executive Jimmy Iovine.
Iovine is credited for suggesting Dre sign Eminem in 1998, which helped turn Aftermath into a hip-hop powerhouse, both due to the Detroit rapper's successful debut, 'The Slim Shady LP,' and Dre's '2001,' his first studio album since 'The Chronic,' both released in 1999.
Dr. Dre and Iovine went on to launch Beats Electronics in 2006, which has since become an Apple subsidiary valued at $1.5 billion.
Photo: Getty Images