4 Reportedly Dead After U.S. Capitol Protest
By Jason Hall
January 7, 2021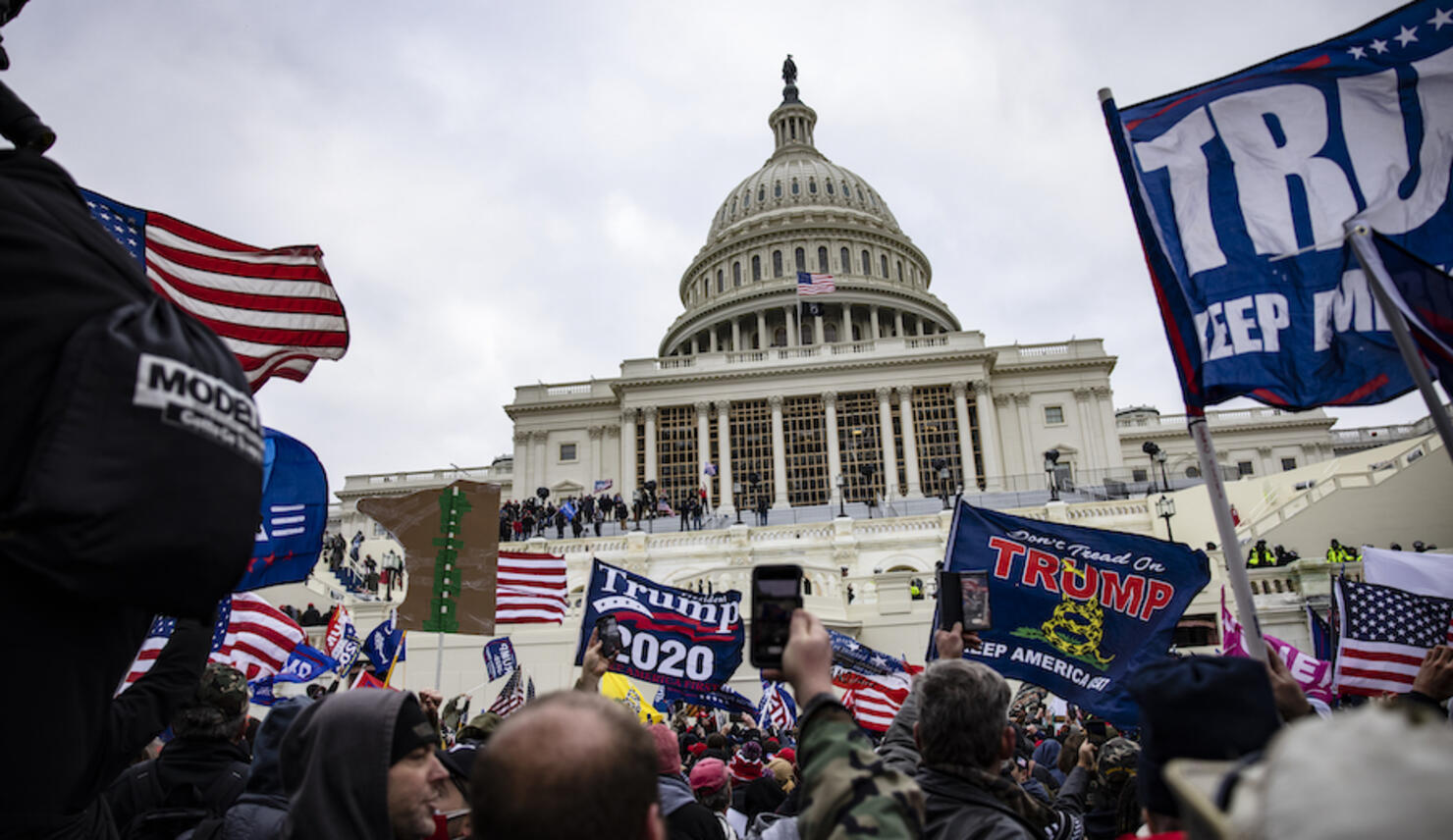 Four people have reportedly died after protesters supporting President Donald Trump stormed the United States Capitol amid the vote to certify President-elect Joe Biden's victory in the 2020 presidential election on Wednesday (January 6), forcing elected officials to evacuate the House and Senate chambers.
Washington, D.C. Police Chief Robert Contee confirmed three other individuals died of "medical emergencies," along with a woman previously reported to have died after being shot inside the Capitol building, the Associated Press reports.
Police said both law enforcement and Trump supporters deployed chemical irritants during the protests inside the Capitol building before officers cleared the scene.
The unidentified woman was reportedly shot as the mob tried to break through a barricaded door where armed officers were standing on the other side, the AP reports.
The woman was among several individuals hospitalized and later succumbed to injuries. D.C. Police also confirmed two pipe bombs were recovered -- one inside the Democratic National Committee and another inside the Republican National Committee -- as well as a cooler from a vehicle with a long gun and Molotov cocktail while searching the Capitol building on Wednesday, the AP reports.
An announcement was made inside the Capitol ordering lawmakers to evacuate due to "an external security threat" as dozens of protesters forced their way inside the building, the Associated Press reports.
Both chambers were sent into recess and later resumed at around 8:00 p.m. EST. District of Columbia mayor, Muriel Bowser, implemented a curfew for 6:00 p.m.
Photo: Getty Images