Morgan Wallen Drops 30-track Double Album 'Dangerous'
By Taylor Fields
January 8, 2021
Morgan Wallen's double album Dangerous has finally arrived. Although he may have leaked some of the new music (three new songs) this week in response to an earlier leak, he's officially released the project in its entirety.
Dangerous: The Double Album follows Wallen's 2018 debut album If I Know Me and features a whopping 30 songs in total — 15 tracks on each disc. The album includes previously-released songs like "7 Summers," "More Than My Hometown" and "Cover Me Up," in addition to guest appearances from Chris Stapleton on "Only Thing That's Gone" and Ben Burgess on "Outlaw."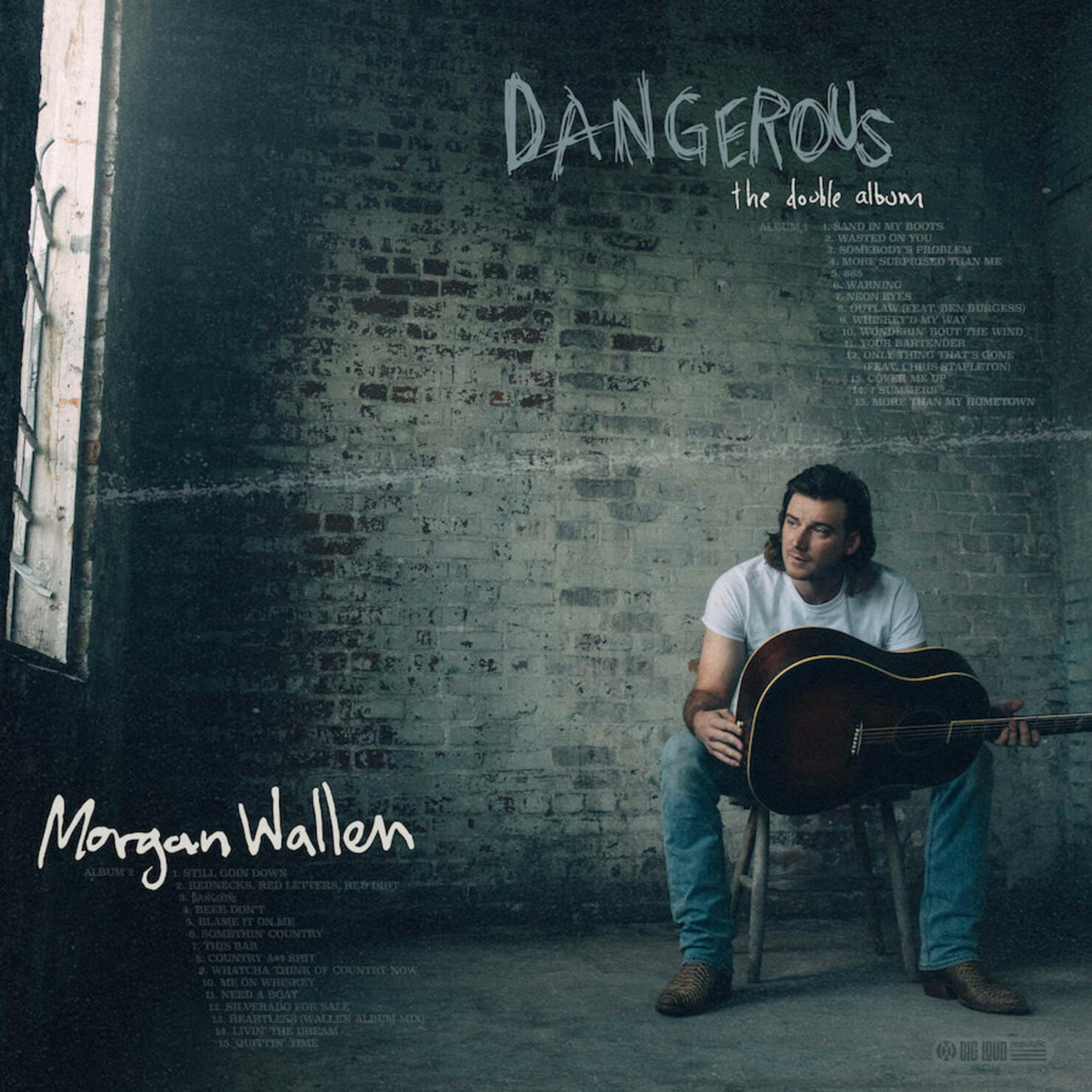 Wallen has been working on Dangerous throughout the pandemic, and dives down deep on a personal level as he sings about all of the lessons he's learned. In a recent interview with Knox News, he explained, "(Writing Dangerous) was almost a way of saying, 'I got this problem, and I'm going to take care of it instead of running from it.' The older I get, I've realized that I really just need to face it head-on and get it over with instead of trying to run from it or trying to hide."
He added later on, "Making music is the best way I could tell my story. I figured why not just make a bunch of songs and let people hear them? I think people really want music right now, and I think it really means a lot to people."
Dangerous: The Double Album Track Listing:
DISC 1
1. "Sand In My Boots"
2. "Wasted On You"
3. "Somebody's Problem"
4. "More Surprised Than Me"
5. "865"
6. "Warning"
7. "Neon Eyes"
8. "Outlaw" feat. Ben Burgess
9. "Whiskey'd My Way"
10. "Wonderin' Bout The Wind"
11. "Your Bartender"
12. "Only Thing That's Gone" feat. Chris Stapleton
13. "Cover Me Up"
14. "7 Summers"
15. "More Than My Hometown"
DISC 2 
1. "Still Goin Down"
2. "Rednecks, Red Letters, Red Dirt"
3. "Dangerous"
4. "Beer Don't"
5. "Blame It On Me"
6. "Somethin' Country"
7. "This Bar"
8. "Country A$$ Shit"
9. "Whatcha Think Of Country Now"
10. "Me On Whiskey"
11. "Need A Boat"
12. "Silverado For Sale"
13. "Heartless" (Wallen Album Mix)
14. "Livin' The Dream"
15. "Quittin' Time"