Tennessee Football Reportedly In Hiring Freeze Amid Ongoing Investigation
By Jason Hall
January 7, 2021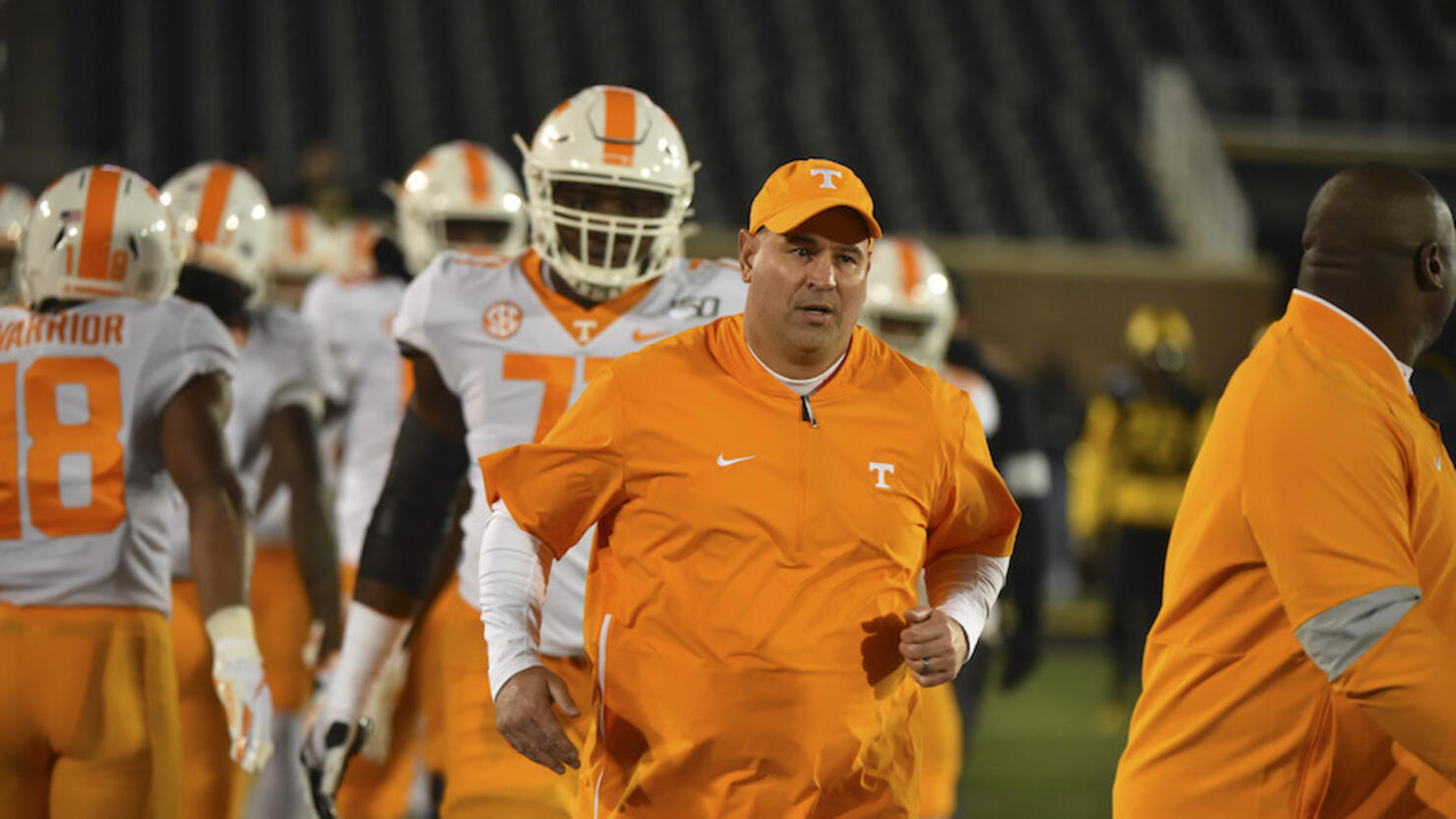 The University of Tennessee football program has reportedly implemented a hiring freeze regarding any assistant coaching vacancies and extensions amid an ongoing internal investigation into potential recruiting violations.
ESPN's Mark Schalbach reports the university hired two prominent lawyers, Mike Glazier and Kyle Skillman, to assist in its internal investigation, which will include the attorneys interviewing current players regarding alleged improper benefits and other NCAA violations this week, according to sources.
"We take seriously our institutional commitment to NCAA compliance, and are reviewing regulatory issues that have been brought to our attention," university spokeswoman Tyra Haag said in a statement obtained by ESPN this week. "As part of that process, we are currently working with attorneys Kyle Skillman and Michael Glazier with Bond, Schoeneck & King. We will provide additional information when it's appropriate."
Last month, Tennessee's compliance department launched an investigation into improper recruiting practices within its football program, ESPN reports. Compliance department officials reportedly interviewed current players, recruits, assistant coaches, student volunteers and other members of the athletic department in relation to the accusations facing the football program, with interviews beginning in November.
Sources told ESPN that they weren't sure whether NCAA officials had interviewed student-athletes and coaches or whether information regarding possible violations was turned over to the NCAA at the time of the report.
Tennessee ranked No. 13 and No. 10 overall during the 2019 and 2020 national recruiting cycles, respectively, according to 247Sports' Composite team recruiting rankings. The Vols finished the 2020 season with a 3-7 overall record and head coach Jeremy Pruitt currently has a 16-19 overall record during three seasons as head coach.
Photo: Getty Images