Lil Wayne & Kodak Black Are Among The Names Trump May Pardon: Report
By Halle Harris-Smith
January 8, 2021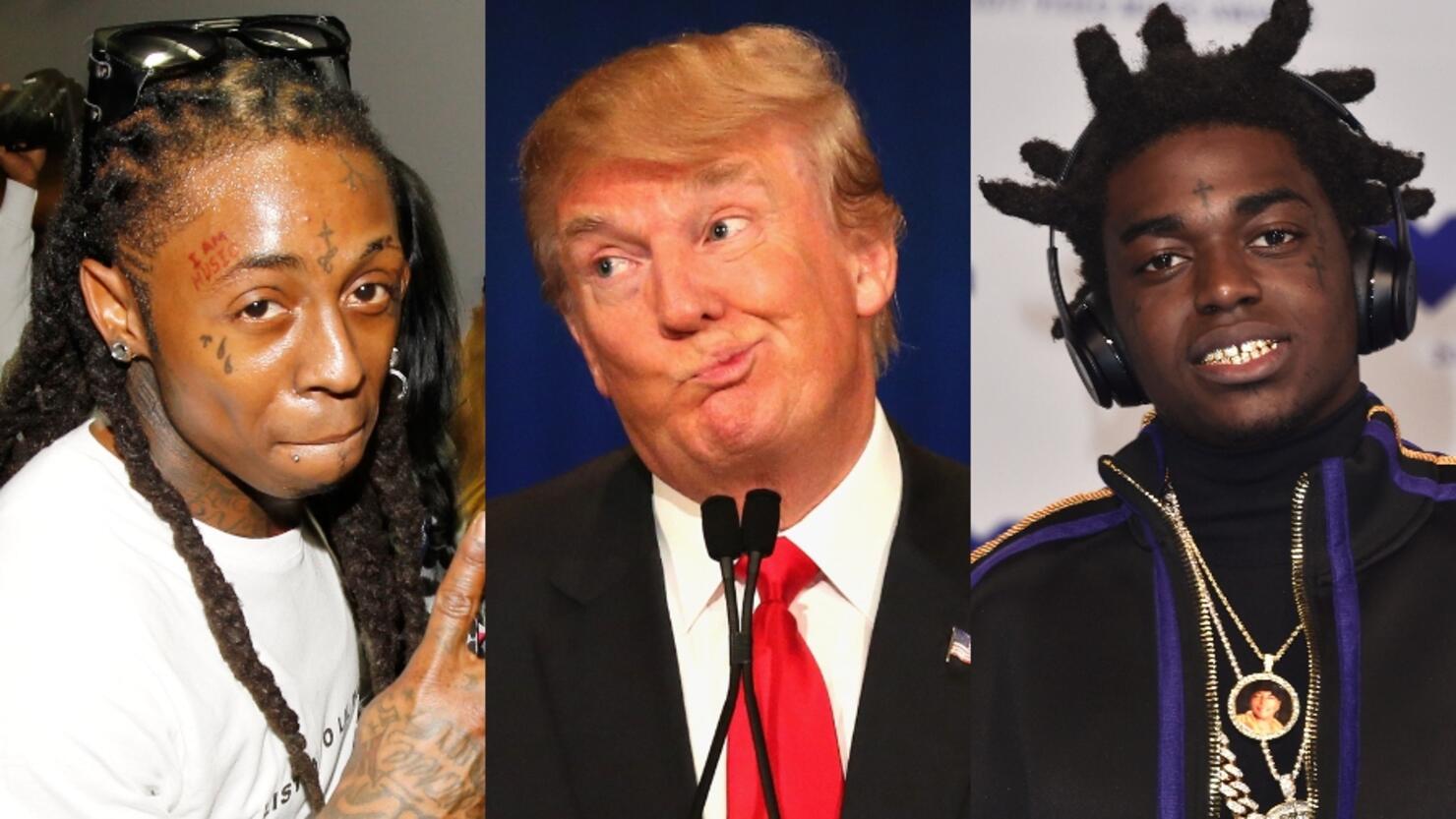 President Donald Trump's list of potential pardons is continuing to grow.
According to a report from Bloomberg, the outgoing president is considering pardoning Lil Wayne and Kodak Black. As noted by the outlet, Trump has reportedly prepared a list, which is currently being vetted by his senior advisers and the White House counsel's office, of individuals he's hoping to pardon in the final days of his administration. The list is said to include senior White House officials, Trump's family members, and possibly himself.
45 is set to announce the pardons on January 19 — his final full day in office.
Just had a great meeting with @realdonaldtrump @potus besides what he's done so far with criminal reform, the platinum plan is going to give the community real ownership. He listened to what we had to say today and assured he will and can get it done. 🤙🏾 pic.twitter.com/Q9c5k1yMWf

— Lil Wayne WEEZY F (@LilTunechi) October 29, 2020
As fans know, Wayne is facing up to 10 years in prison after pleading guilty to illegally possessing a firearm while traveling on a private plane in December 2019. He is scheduled to be sentenced on March 4.
Back in October, the "Piano Trap" rapper tweeted his support of Trump's platinum plan and even posed for a photo with him ahead of Election Day.
As for Kodak, he is currently serving time in federal prison for falsifying paperwork to obtain a firearm. In November, he publicly pleaded with Trump to release him, promising to donate $1 million to charity if he was released.
Most recently, Yo Gotti, Lil Yachty, and Baltimore Ravens quarterback Lamar Jackson have publicly lobbied Trump to pardon Kodak.
Photo: Getty Images