Harry Styles May Have Sparked Olivia Wilde & Jason Sudeikis' Split
By Paris Close
January 10, 2021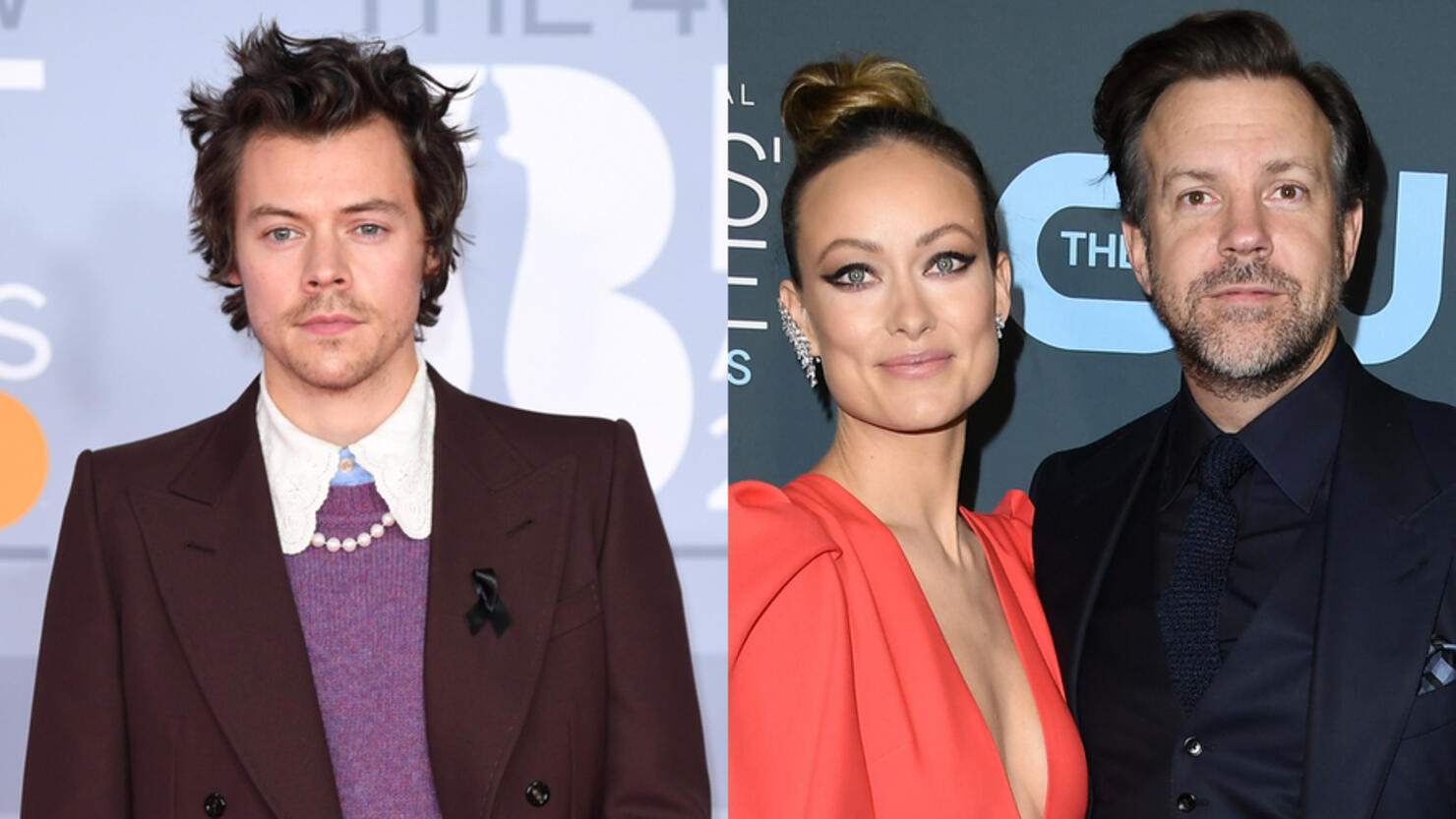 Harry Styles may have been the reason behind Olivia Wilde and Jason Sudeikis' breakup.
Wilde, 36, and Sudeikis, 45, ended their seven-year engagement in November 2020, but according to what a source has told PEOPLE, the "Golden" crooner's alleged involvement with the Booksmart actress is what supposedly influenced their split.
"Jason feels that the timeline that Olivia and Harry would like people to believe—that she and Jason split ages ago, long before she became involved with Harry—is simply not accurate," one insider told the outlet, refuting another source's claim that the exes had actually broken up "at the beginning of [2020]."
"She began filming [Don't Worry Darling] in September, and by October, he began to get the impression that she wanted out. By November, they'd announced their split," the source explained. "But that's how quickly it happened, and none of it happened until she began filming with Harry."
It's also been said that Sudeikis "is absolutely heartbroken about the split," with another source insisting, "There is still a lot of love there, and he would like to have hope that maybe there's a way for them to repair things. But what happens next remains to be seen."
Just a week ago, the "Watermelon Sugar" star, 26, sparked romance rumors with his filming partner when pictures of the alleged couple holding hands together at his friend's wedding began circulating online.
Despite the assumption, an exclusive report from Us Weekly, published Saturday (January 9), painted a very different narrative. "Harry did not break up an engagement," another insider told the outlet.
"Olivia and Harry were able to keep their relationship under wraps for a bit before it became public knowledge," they added. "They were very careful about it and even sleuthy at times, although the small group of people who were on set with them every day eventually figured it out."
Photo: Getty Images