WATCH: Thousands Of Bama Fans Celebrate National Title Amid Pandemic
By Jason Hall
January 12, 2021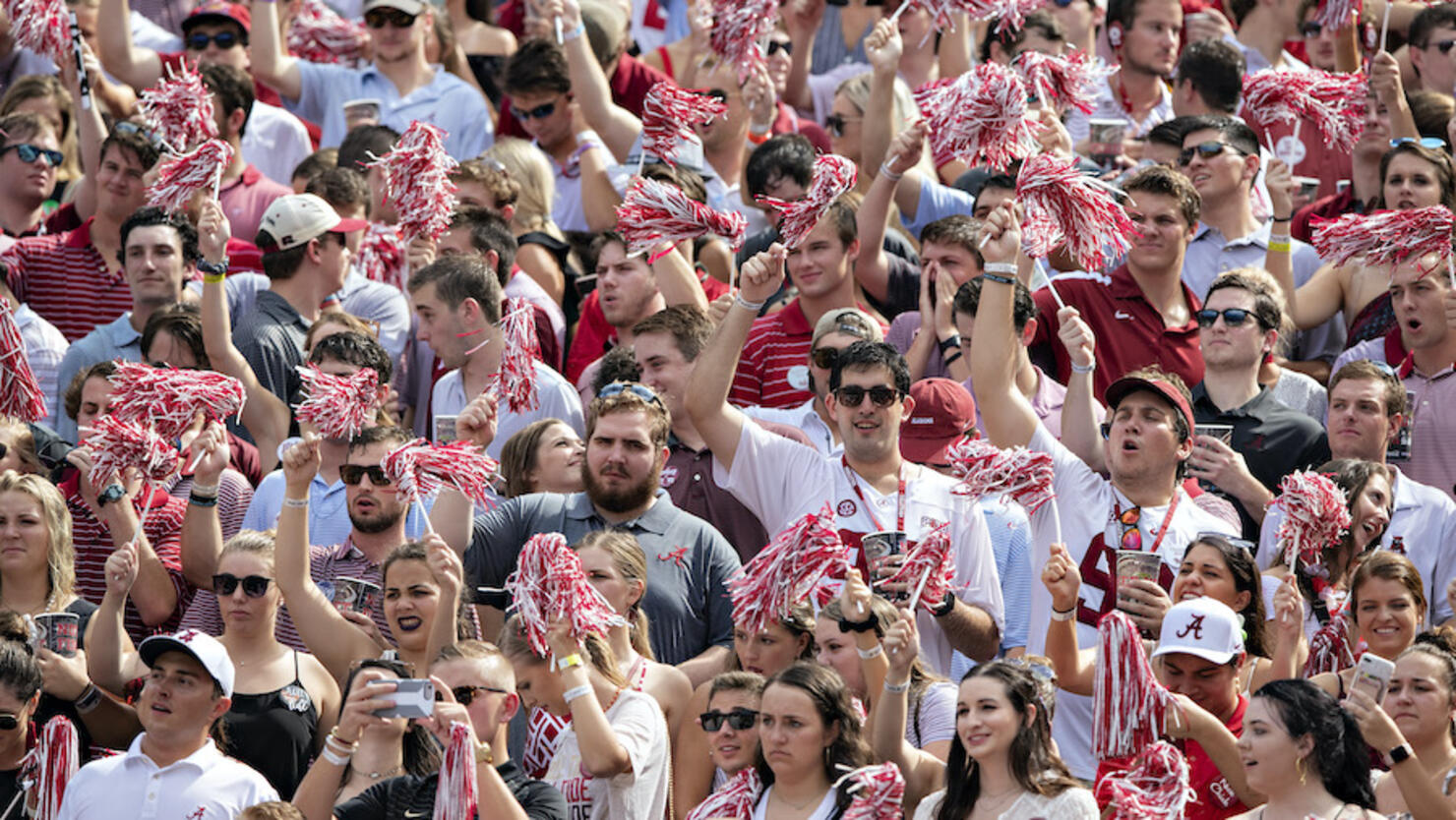 The University of Alabama campus was packed with fans celebrating the Crimson Tide's national championship victory on Monday (January 11) night, despite the ongoing COVID-19 pandemic.
Traffic cameras and videos posted on social media showed thousands of people exiting crowded bars and flooding University Boulevard in Tuscaloosa, also known as "The Strip" as time expired during Alabama's 52-24 win over Ohio State.
Alabama Department of Public Health State Health Officer Dr. Scott Harris said he expects a spike in cases following the large, viral celebration late Monday night.
"It's disappointing to see people not paying attention to the guidance that we try to give to keep them safe. I was excited as anybody and wanted to celebrate also, but right now is not a time to be out in large groups of people close together when you are not masked," Dr. Harris said via ESPN.
During a press conference Tuesday alongside Tuscaloosa Mayor Walt Maddox, officials confirmed 14 individuals were arrested on charges including public intoxication, disorderly conduct and resisting arrest, ESPN reports.
Mayor Maddox said the crowd was "larger than any celebration that we've seen in recent memory," celebrating the Tide's sixth national championship during head coach Nick Saban's 14-year tenure, as well as its third in five years.
The United Campus Workers of Alabama, a labor group of university employees, also criticized the gathering in an open letter released through social media, referring to it as a "super-spreader event" and called for hazardous-duty pay for workers in contact with students, as well as evidence of virus testing and a two-week suspension of in-person classes, ESPN reports.