'Camp Auschwitz Guy' In Capitol Riots Identified, Arrested In Virginia
By Jason Hall
January 13, 2021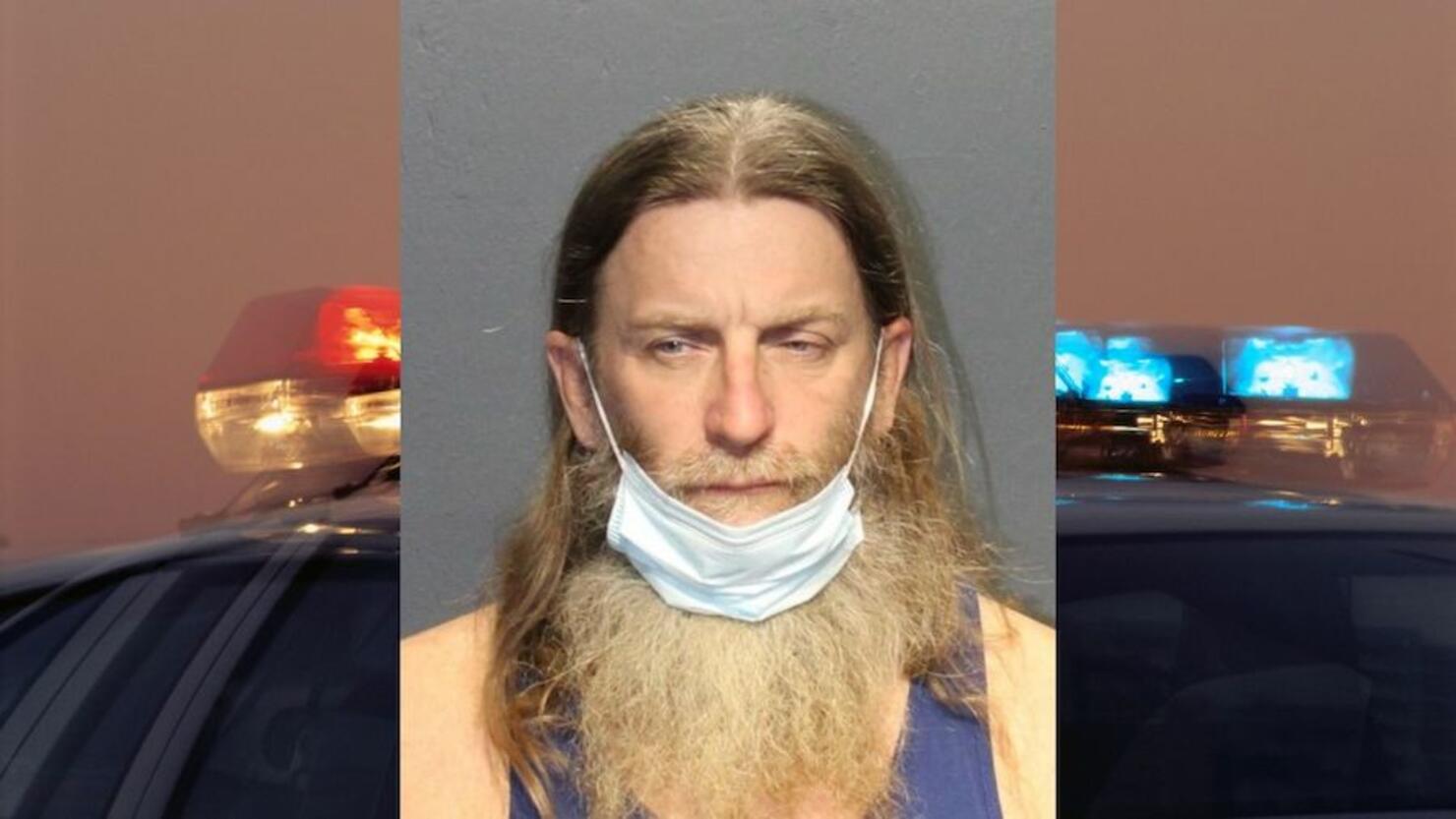 A man who was photographed wearing the words "Camp Auchwitz" on his shirt during the U.S. Capitol insurrection last Wednesday (January 6) has been identified and arrested in Virginia.
Robert Keith Packer, 56, of Hampton Roads, was taken into custody by federal authorities and turned over to U.S. Marshals on Wednesday (January 13) morning, WAVY.com reports. Packer was booked on unsealed federal felony charges of knowingly entering or remaining in a restricted building without lawful authority and violent entry and disorderly conduct on Capitol grounds.
He is currently being held at the Western Tidewater Regional Jail and his information and mugshot were shared on the jail's website Wednesday morning.
Packer's shirt included the phrase "Camp Auchwitz," which refers to the Auchwitz complex of more than 40 concentration and extermination camps run by the Nazis during the Holocaust, and also includes the phrase "Work Brings Freedom," likely referencing the German phrase "Arbeit macht frie," which was featured on the iron gates of the concentration camp, WAVY reports.
Better look at the guy with the 'Camp Auschwitz' hoodie from yesterday. Not only does it feature the SS 'totenkopf', but an English translation of 'Arbeit Macht Frei'. No wiggle room, no joking here. This is who these people are. (via @MrTAchilles) pic.twitter.com/i6zjuIAQbx

— Mike Stuchbery 💀🍷 (@MikeStuchbery_) January 7, 2021
Last week, protesters supporting President Trump stormed the United States Capitol amid the vote to certify President-elect Joe Biden's victory in the 2020 presidential election, which led to the death of five individuals and forced elected officials to evacuate the House and Senate chambers before later continuing session in the evening.
An announcement was made inside the Capitol ordering lawmakers to evacuate due to "an external security threat" as dozens of protesters forced their way inside the building, the Associated Press reports.
Both chambers were sent into recess and later resumed at around 8:00 p.m. EST to confirm the nomination of President-elect Biden and Vice President-elect Kamala Harris.
Photo: Getty Images