U.S. Rep. Colin Allred, Former NFL Linebacker, Was 'Ready To Fight' Rioters
By Jason Hall
January 13, 2021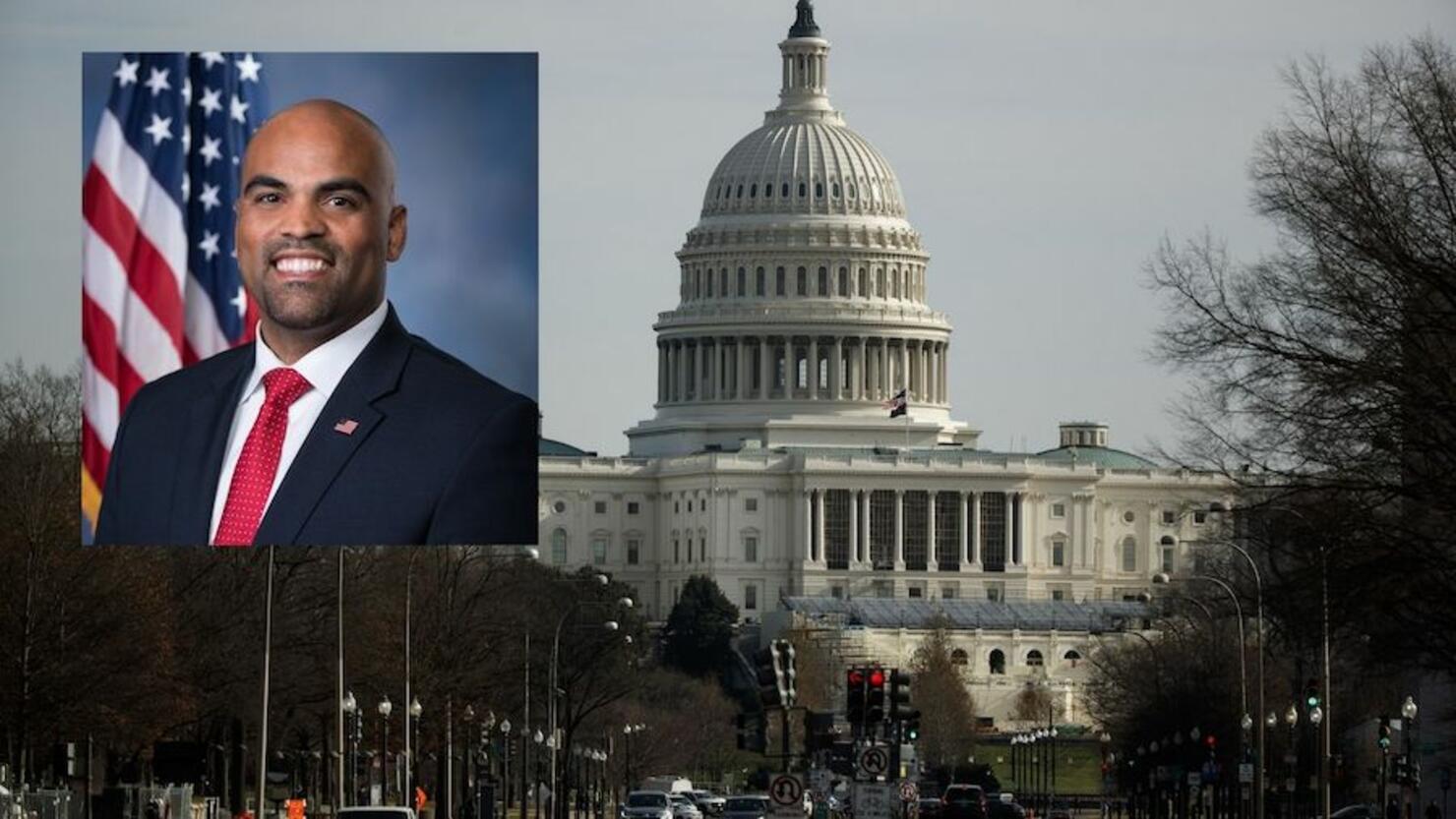 A United States congressman and former Tennessee Titans linebacker said he was reportedly prepared for a fight during the insurrection at the United States Capitol Building in Washington, D.C. last week.
During an interview with the New York Daily News, Rep. Sean Maloney (D-NY) said he asked his colleague, Rep. Colin Allred (D-TX), if he was "ready to fight these MAGA a******s," to which the 6-foot-1, 238-pound former NFL linebacker responded, "Let's go."
Last Wednesday, (January 6), protesters supporting President Trump stormed the United States Capitol amid the vote to certify President-elect Joe Biden's victory in the 2020 presidential election, which led to the death of five individuals and forced elected officials to evacuate the House and Senate chambers before later continuing session in the evening
Rep. Sean Maloney (D-NY) also revealed during an interview with MSNBC that two lawmakers took off their jackets and waited for rioters to breach the floor, although admitting to not knowing how large the crowd was, FOX 17 News reports.
On Wednesday, Rep. Maloney tweeted that he "felt better with @RedColinAllred by my side" in a quote-tweet of the article's author, Chris Sommerfeldt, which mentioned the "ready to fight" and "Let's go" quotes alongside the article.
On Tuesday, Rep. Allred shared a letter addressed to the U.S. Department of Defense and acting Secretary of Defense Christopher Miller, which "demanded answers from the Department of Defense about their inadequate response to the treat," adding "this can never happen again."
Failure to prepare at the highest levels put our national security at risk last week during the attack on the Capitol. I've joined my colleagues in demanding answers from the Department of Defense about their inadequate response to the threat. This can never happen again. pic.twitter.com/cpPr4o1Xtz

— Rep. Colin Allred (@RepColinAllred) January 13, 2021
Rep. Allred spent his entire four-year NFL career with the Titans, recording 46 tackles in in 32 games, which included two starts in 2009. The Dallas native retired from football to pursue a degree in law, earning his Juris Doctor from the University of California, Berkeley in 2014 and served as special assistant in the Department of Housing and Urban Development's Office of General Counsel alongside then-Secretary Julian Castro pin the administration of former President Barack Obama.
Allred was elected to the United States House of Representatives for the 32nd district of Texas, defeating Republican incumbent Pete Sessions, on November 6, 2018.
An announcement was made inside the Capitol ordering lawmakers to evacuate due to "an external security threat" as dozens of protesters forced their way inside the building, the Associated Press reports.
Both chambers were sent into recess and later resumed at around 8:00 p.m. EST to confirm the nomination of President-elect Biden and Vice President-elect Kamala Harris.
Photo: United States Government/Getty Images