PHOTO: Urban Meyer Lands In Jacksonville, Expected To Be Jaguars' New Coach
By Jason Hall
January 14, 2021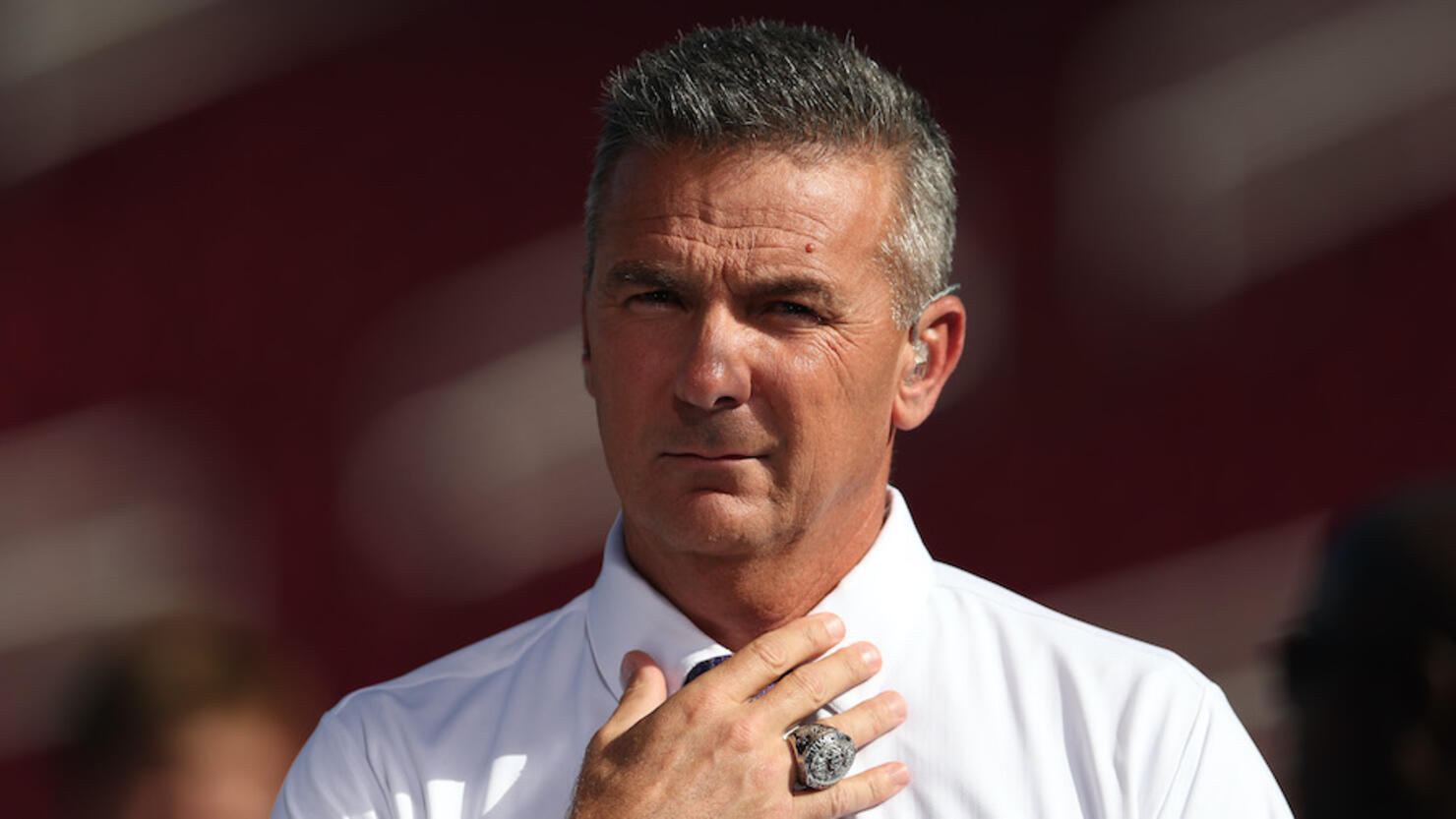 Urban Meyer is expected to be named the next head coach of the Jacksonville Jaguars.
The three-time national champion was spotted walking off of a private jet onto a Jaguars welcome mat in Jacksonville, Florida on Thursday (January 14) amid multiple reports that he was in "advanced talks" with the Jaguars, NFL reporter Dov Kleiman shared on his Twitter account.
On Thursday, ESPN's Adam Schefter reported Meyer met with the Jaguars on Wednesday and was "highly interested in the possibility of coaching in the NFL," according to sources. The sources told Schefter the negotiations were "trending" toward completing a deal.
ESPN reports Meyer and the Jaguars have had "regular communication and interaction" recently and the former college coach has been assembling a coaching staff ahead of an official announcement, which is believed to include several assistants from the collegiate ranks.
Meyer has a 187-32 overall record as a collegiate head coach and three national championships, which includes two at the University of Florida (2006, 2008) and one at the Ohio State University (2014), where he finished with an 83-9 record during seven seasons.
Meyer is also credited for turning around the football programs at Bowling Green (2001-02) and Utah (2003-04), which included a combined 39-8 overall record during his first four seasons as a head coach.
Former Jaguars head coach Doug Marrone was fired on January 4 after the team finished 1-15, which was the worst record in the NFL for the 2020 season, as well as its worst in franchise history. Jacksonville currently has the No. 1 pick in the 2021 NFL Draft.
Photo: Getty Images