Siegfried Fischbacher, Famed Magician Of 'Siegfried & Roy,' Dead At 81
By Jason Hall
January 14, 2021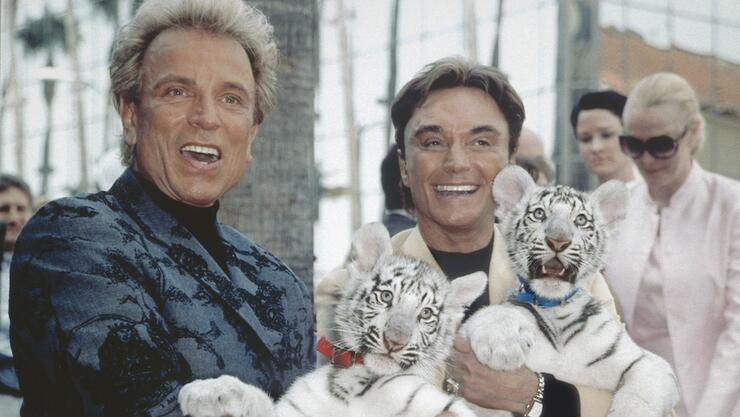 Siegfried Fischbacher, half of the famed magic act 'Siegfried & Roy' has died.
NBC News reports a spokesperson for Fischbacher confirmed the magician died Wednesday (January 13) evening at his home in Las Vegas following a battle from pancreatic cancer.
The 81-year-old's death comes eight months after his longtime business partner, Roy Horn, died in May due to COVID-19 complications.
The famed 'Siegfried & Roy' Las Vegas show, best known for the duo's work with big cats, ran for decades before Horn was critically injured in an accident involving a 380-pound tiger, Mantecore, that ceased production. In 2003, Mantecore bit Horn's neck and dragged him off the stage during the duo's show at the Mirage Las Vegas, crushing his windpipe and leaving him paralyzed.
Fischbacher was born in Rosenheim, Germany and developed an interest in magic at a young age. Siegfried and Roy first met on a cruise ship, where Fischbacher was working as a magician and Horn was working as a steward, according to a statement from 'Siegfried & Roy's' publicity firm obtained by NBC News.
Horn helped Fischbacher with his act and the duo continued to work together, making their Las Vegas debut in 1967 and beginning their 14-year run at the Mirage in 1989, becoming one of the city's biggest tourist draws.
"From the moment we met, I knew Roy and I, together, would change the world," Fischbacher said at the time of Horn's death last year via NBC News. There could be no Siegfried without Roy, and no Roy without Siegfried."
Photo: Getty Images