This Patriots Legend Wants Jimmy Garoppolo Back In New England
By Jason Hall
January 14, 2021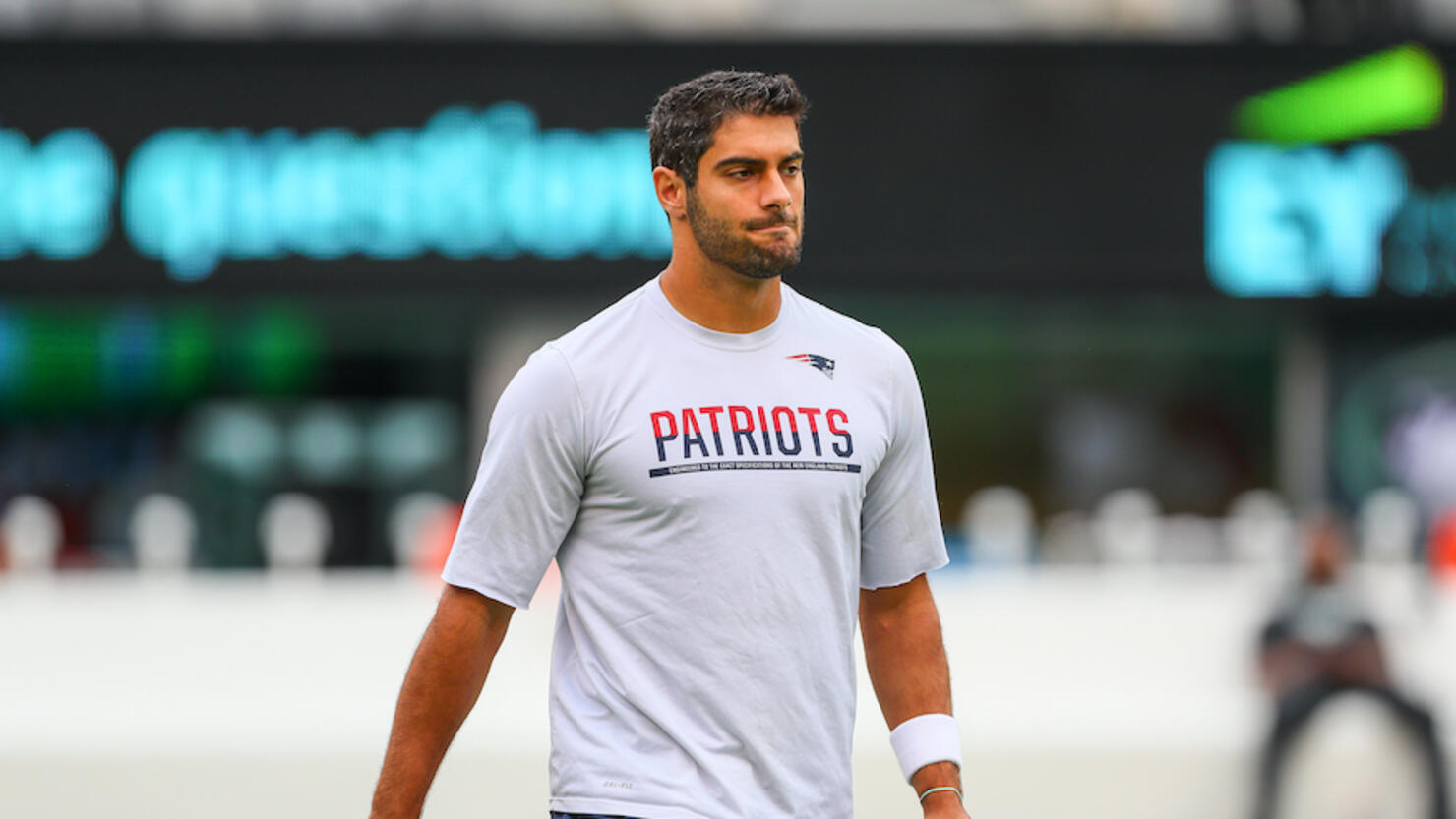 Could a Jimmy Garoppolo-New England Patriots reunion be in the works this offseason? One Patriots legend seems to hope so.
During an appearance on WEEI's 'Ordway, Merloni & Fauria' radio show on Wednesday (January 13), former New England linebacker and current ESPN analyst Tedy Bruschi called Garoppolo the best candidate to take over as the team's starting quarterback next season.
Garoppolo was selected by the Patriots in the second-round of the 2014 NFL Draft and spent the majority of his tenure in New England as the backup to former Patriots and current Tampa Bay Buccaneers quarterback Tom Brady, starting just two games while Brady served a four-game suspension in 2017.
"You better have some guts to come in here," Bruschi told WEEI, regarding the tall task of replacing Brady in New England. "I'll tell you that right now because from Day 1 it is going to be like, 'OK, we're ready for a Super Bowl championship.' And [that quarterback] will have to deliver because that's what [fans] are used to here. I think Garoppolo knows that. I think Garoppolo could even say, 'You know what, I can do it. I know how it's done.' To me, maybe that is the best option because of the amount of pressure the new guy is going to have. It's going to be a hard, hard task."
Garoppolo was traded to the San Francisco 49ers on October 31, 2017, and lead San Francisco to a 5-0 record as a starter during his first season. The Niners then signed Garoppolo to a five-year, $137.5 million contract, securing his place as their franchise quarterback.
After experiencing a torn ALC during his third game, Garoppolo missed the majority of the 2018 season, but bounced back in 2019, helping the Niners win the NFC Championship en route to a Super Bowl loss to the Kansas City Chiefs.
But injuries once again plagued Garoppolo in 2020 and, with a hefty amount of money remaining on his deal, many expect the Niners could trade the quarterback this offseason.
New England missed the playoffs for the first time since 2008 in their first season of the post-Brady era.
The franchise is expected to be in the market following former NFL MVP Cam Newton's disappointing first year in New England, but head coach Bill Belichick has yet to confirm whether the team will keep or move on without Newton.
Photo: Getty Images