103-Year-Old Spanish Flu Survivor Gets COVID Vaccine In Baton Rouge
By Sarah Tate
January 15, 2021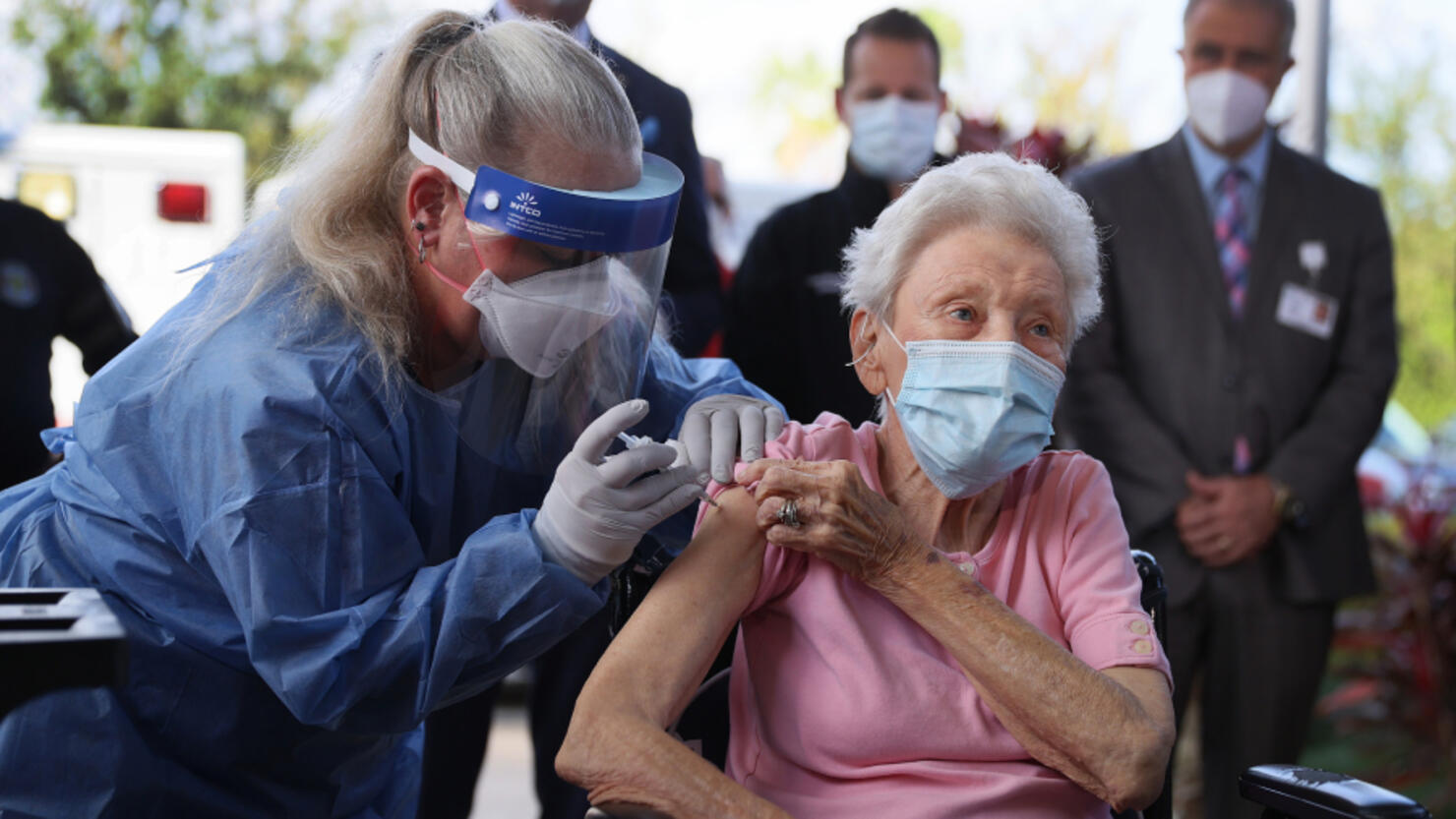 Not many people can say they have lived through two pandemics, but that's exactly the case for one Baton Rouge woman. Mildred Lashover, who turned 103 years old on Wednesday (January 13), survived the Spanish Flu pandemic of 1918. As a late birthday present, she celebrated by receiving her first dose of the Pfizer coronavirus vaccine on Thursday.
Before her trip to the COVID vaccine clinic at Oschner Medical Center, she was nervous. Her fears melted quickly melted away, and she was met with a chorus of medical staff singing "Happy Birthday."
"Looking at that big needle on the television, I said, 'That's going in me?' but it was nice," she said. "They did a nice job."
Thanks to COVID, Lashover has been at home for the better part of a year. She hopes more people will get the vaccine so the virus can be "wiped out" and things can return to normal.
"I want to get out of the house, and get back to normal," she said, "going out to each lunch and dinner with my son and daughter."
Not only was getting the vaccine a reason for her family to celebrate, but it's not everyday that a loved one turns 103. Over the weekend, they held a small parade outside Lashover's Hammond home to celebrate.
"Everybody passed by and blew horns, and the neighbors came out and brought me balloons," she said. "And I got gifts from people I didn't even know."
Photo: Getty Images