Gwen Stefani, Blake Shelton Had A Lot Of 'Healing To Do' Before Engagement
By Blake Taylor
January 15, 2021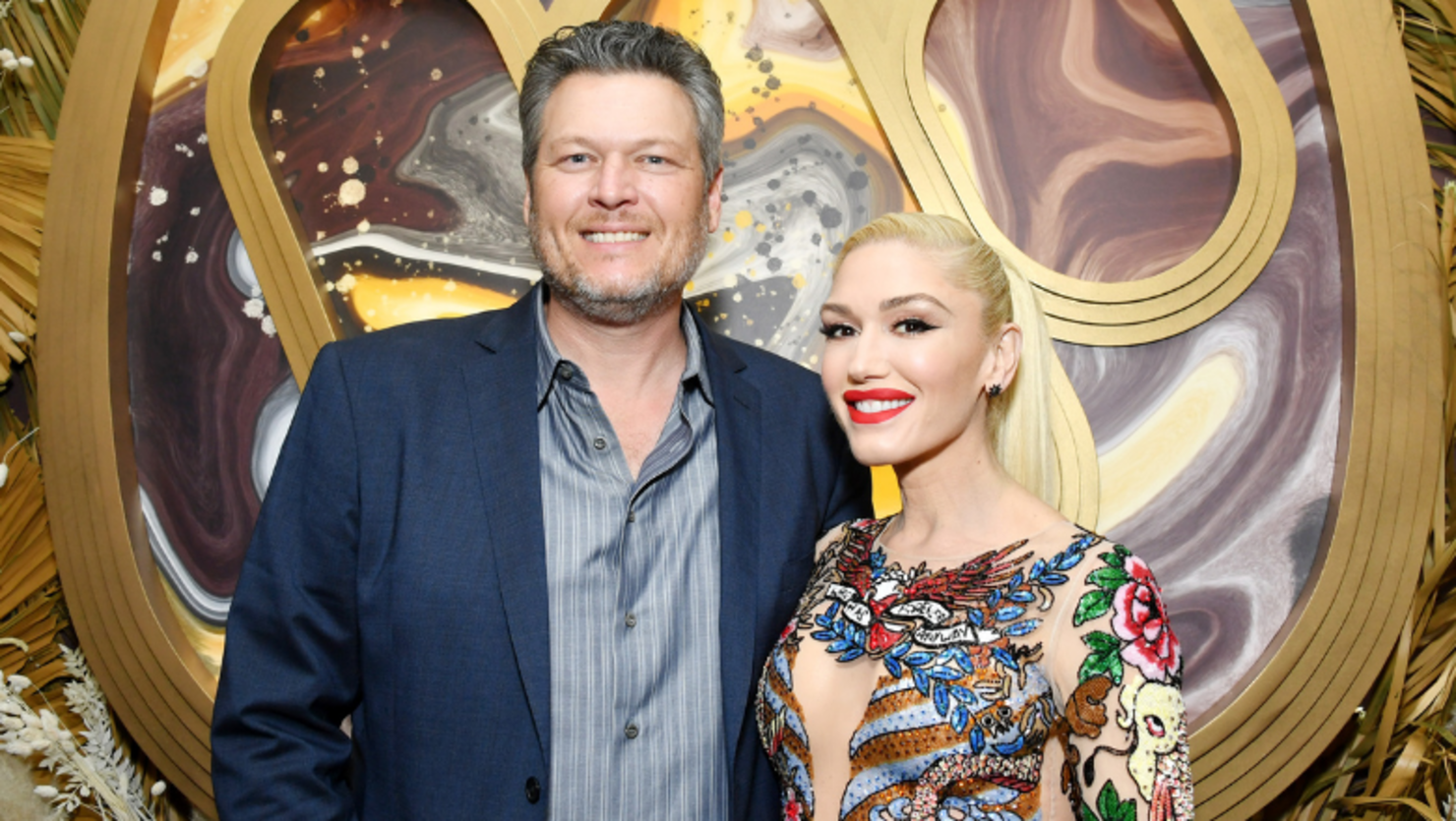 Before Gwen Stefani and Blake Shelton got engaged, the two had "a lot to consider."
During a recent virtual appearance on the Today show, Stefani opened up about her engagement to Shelton, revealing the couple's thought process before they decided to take that next step.
"I think there was a lot to consider when you have so many people involved. Children, and their hearts, and everybody in my family [and] his family, we all went through a lot together," the "Let Me Reintroduce Myself" singer said.
"So I think in a romantic way, when you fall in love so hard and so unexpectedly — and so late in your life — you think 'I want to marry you!' That's the first romantic reaction, like, 'Let's get married,'" she continued. "So we always talked about it, of course, and I think that as the years were going by, it didn't need to happen. There was a lot of healing to do."
Stefani continued on to detail their relationship and Shelton's proposal which she said, "was just natural." She added, "It's funny because he basically had the ring and it was right around my birthday. I was getting a little bit anxious ... cause I started having a little insecurity and so it was right on time."
Before popping the question, Shelton reportedly asked Stefani's three sons, Kingston, 14, Zuma, 12, and Apollo, 6, for their permission.
"Blake told her boys that he wanted to propose and asked their permission," a source told People. "Her family very much approves of him. He's an amazing partner and a great extra dad to the boys. Gwen is ecstatic. The proposal was a surprise."
Stefani, who had no idea the proposal was happening, recently revealed how she nearly ruined the country star's plan.
"I had no idea, obviously. In fact, I was trying to get out of going to Oklahoma because it was getting too complicated with COVID and the family," she said during an appearance on The Kelly Clarkson Show. "I was like, 'I think we should just cancel the trip.' It was one of those. Then we got it together and we ended up going. [Our family] was all there."
At the time, Stefani had no idea Shelton was planning to propose during the trip. The "God's Country" singer, however, had been hiding the ring "in the compartment on the door of my truck for about a week," he previously shared on the Bobby Bones Show.
"We're building a house there. We were going to go from one part of the land to the other part of the land to go to see the house. And meanwhile, Blake had had this ring for a couple of weeks and nobody knew," she added.
"I was like, 'What? Are you serious?'" Stefani told Clarkson. The couple's family then gathered around to celebrate the special moment.
The couple announced their engagement on Tuesday, October 27, sharing an adorable engagement photo to Instagram. "Yes please," Stefani simply captioned her post, while Shelton wrote, "Hey @gwenstefani thanks for saving my 2020 and the rest of my life. I love you. I heard a YES!"