Selena Gomez On New Single 'De Una Vez': 'I Think I Sing Better In Spanish'
By Hayden Brooks
January 15, 2021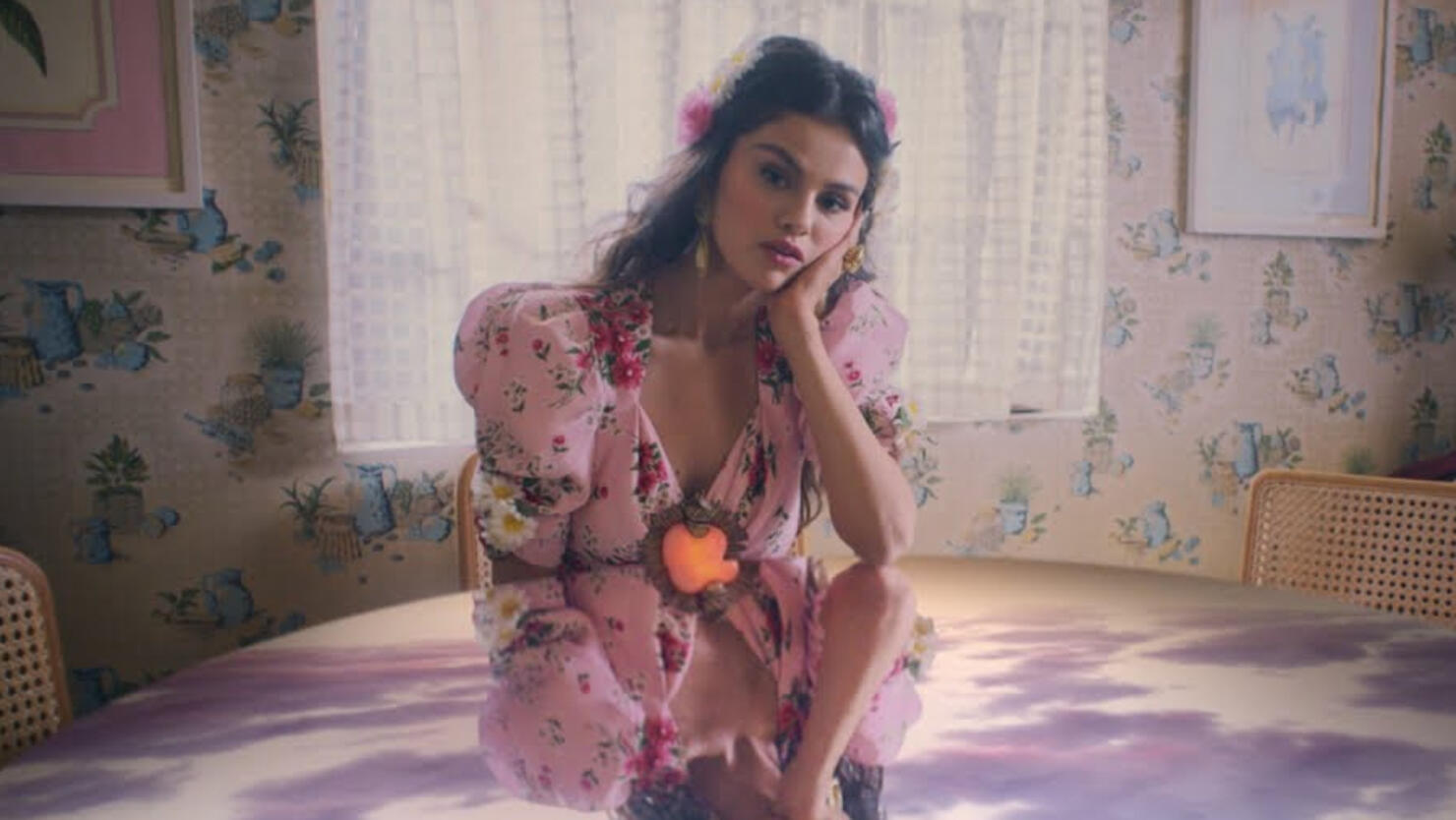 Selena Gomez came through with her promise on delivering a Spanish-language single and it's called "De Una Vez."
"This is the beginning of something I've wanted to explore for so long. I hope you love it as much as I do," Gomez wrote on Instagram of the almost three-minute track, which dropped on Thursday night (January 14.) Produced by Tainy, Jota Rosa, Albert Hype and NEON16, the dreamy cut hears the pop titan sing about being stronger by herself and doing it as poetically as ever. "Once and for all, ah-ah-ah/ I'm stronger alone, ah-ah-ah/ It's just that I do not regret the past/ I know that time by your side cut my wings/ But now this chest is bulletproof," she delicately sings during the hook, which was translated by Genius.
In an accompanying music video, Gomez recruited additional Latin creators to help her execute her vision. Courtesy of the duo of Los Pérez—Tania Verduzco and Adrián Pérez, the clip sees her don a pink floral print dress with a flashing heart that glows and grows as her broken heart mends itself.
In promotion for the single, Gomez even admitted that she thinks she sounds better singing in Spanish. "I'm so, so proud of my heritage," she confessed. "I actually think I sing better in Spanish. That was something I discovered. It was a lot of work, and look, you cannot mispronounce anything. It is something that needed to be precise, and needed to be respected by the audience I'm going to release this for."
"I think Spanish came very naturally to me. So there were obviously moments where there were specific timing, there were cues that were so quick that I had to learn that were challenging, but as far as being able to say, and speak, and roll my Rs, and do all of that, that's already in me, thank goodness," she continued.
Photo: YouTube/SelenaGomezVEVO