Dua Lipa Explains That Suggestive 'Is She Pregnant' Instagram Post
By Hayden Brooks
January 19, 2021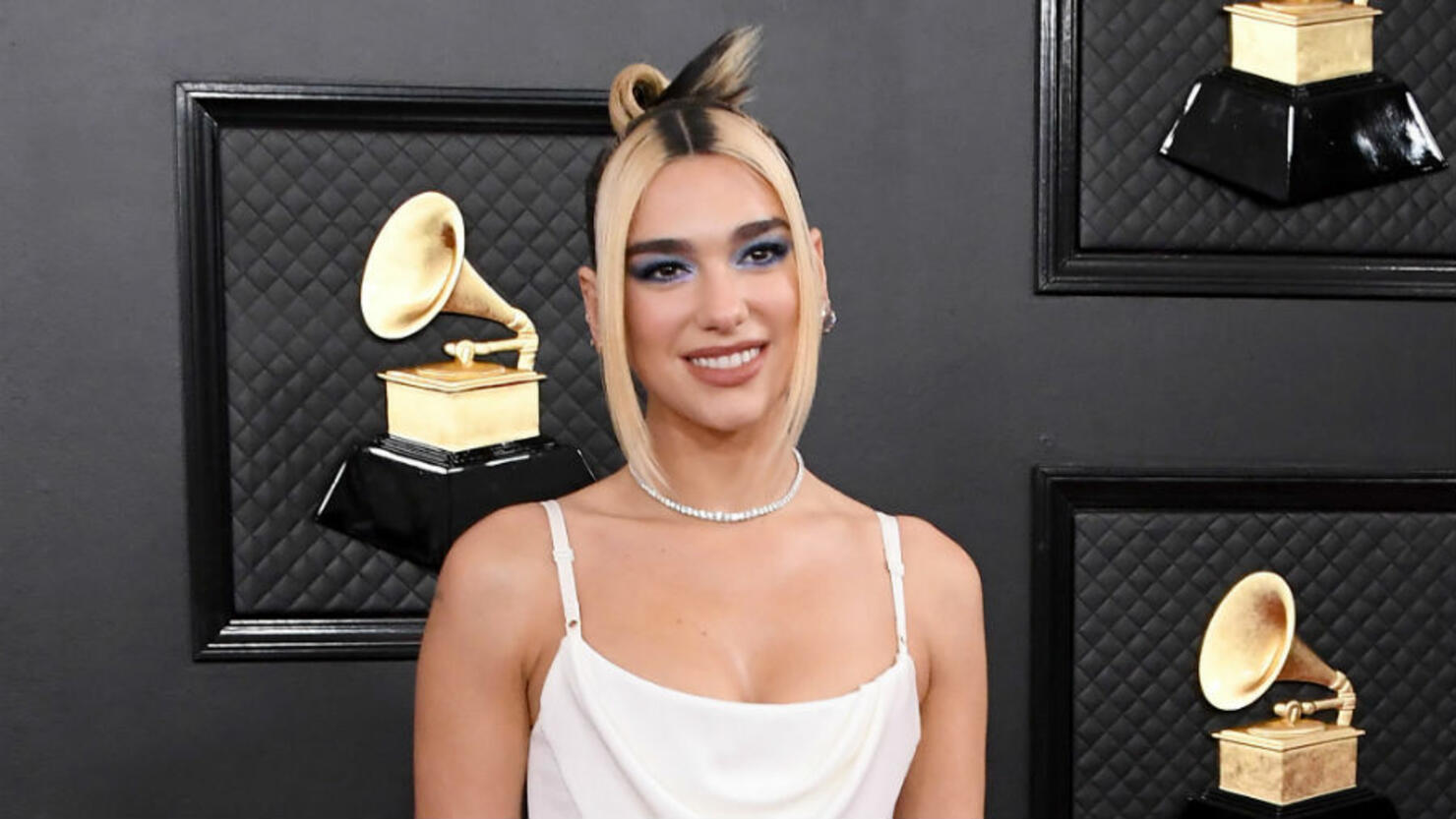 Dua Lipa is not pregnant.
Last week, the British pop star, 25, took to Instagram to share an emoji-inundated post, which included some baby bottles, sparkles, tedding bears and angels. As social media works, the post launched a driving rumor that she was sneakily announcing she was pregnant, so she took to Jimmy Kimmel Live! on Monday (January 18) to speak out on the fuss.
"I like finding little random emojis. I put a little baby bottle, an angel, some sparkles, random. I really didn't think this through and I posted it and I look at the comments, and then somebody says, 'Is she pregnant?'" she explained. "And I look at the picture, I look at the comment, and I look at the picture, I look at the comment, and surely I don't look pregnant? And then I see that people have been writing stories, saying that I posted some cryptic message that I might be announcing my pregnancy, and I'm just like . . . Oh my god . . . These emojis have come to bite me in the ass."
At that point, Kimmel asked Lipa straight out, "You are not pregnant?" "I am not pregnant just to clear it up. Not pregnant," the chart-topper clarified.
In addition to the rumor, Lipa also spoke about the upcoming Grammy Awards, where she's nominated for a number of honors, including Record and Song of the Year for "Don't Start Now" and Album of the Year for Future Nostalgia, respectively. "I'd love to perform for the Grammys. I guess because it's all postponed now so I'm not sure but we'll see. I'm really excited about it I'm just, I mean it's nerve-wracking thinking about it. It's such a massive honor," she explained.