Hayley Williams Wishes 'Wisdom Figure' Dolly Parton A Very Happy Birthday
By Katrina Nattress
January 20, 2021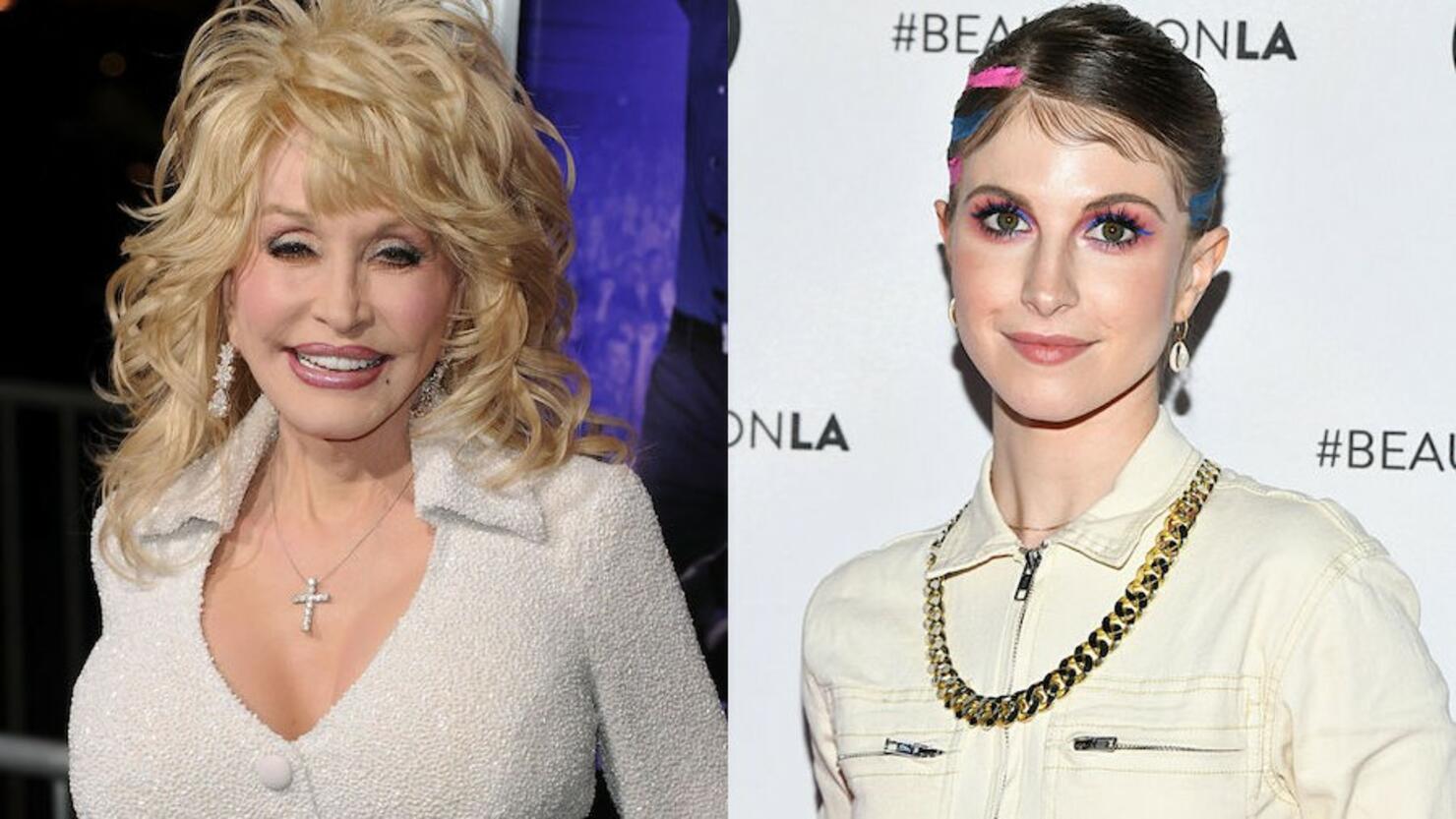 Dolly Parton turned 75 years old on Tuesday (January 19), and Hayley Williams was one of many who paid tribute to the queen of country on her special day.
"i know it may seem weird cause ppl dont think of country when they think of paramore or me... yet for some reason the longer i exist in the music business, the more i look to dolly parton for answers," the Paramore singer divulged on Instagram. "when i do therapy sessions im often asked to conjure up a wisdom figure and i s**t you not she comes to mind every time. we've never even met."
"the way she writes, her philanthropy, the way she handles her business, her personal... it all adds up to a pretty beautiful life lived," Williams continued. "if you've never read the lyrics to 'The Bridge' then you got another thing coming. she has aways [sic] spoken poetically - and plainly when necessary - about important issues. happy birthday to one of the greatest to ever do it."
See Williams' post below.
The selfless saint that she is, Parton's birthday wish this year was a "call for kindness."
"Thank you for all of the love on my birthday," she wrote on Instagram. "This year my wish is a call for kindness. We can't just hope for a brighter day, we have to work for a brighter day. Love too often gets buried in a world of hurt and fear. We have to work to dig it out so we can share it with our family, our friends and our neighbors. So today, January 19th, let's get to unearthing love."
Photo: Getty Images