Members Of Mötley Crüe Celebrate The Band's 40th Anniversary
By Andrew Magnotta @AndrewMagnotta
January 19, 2021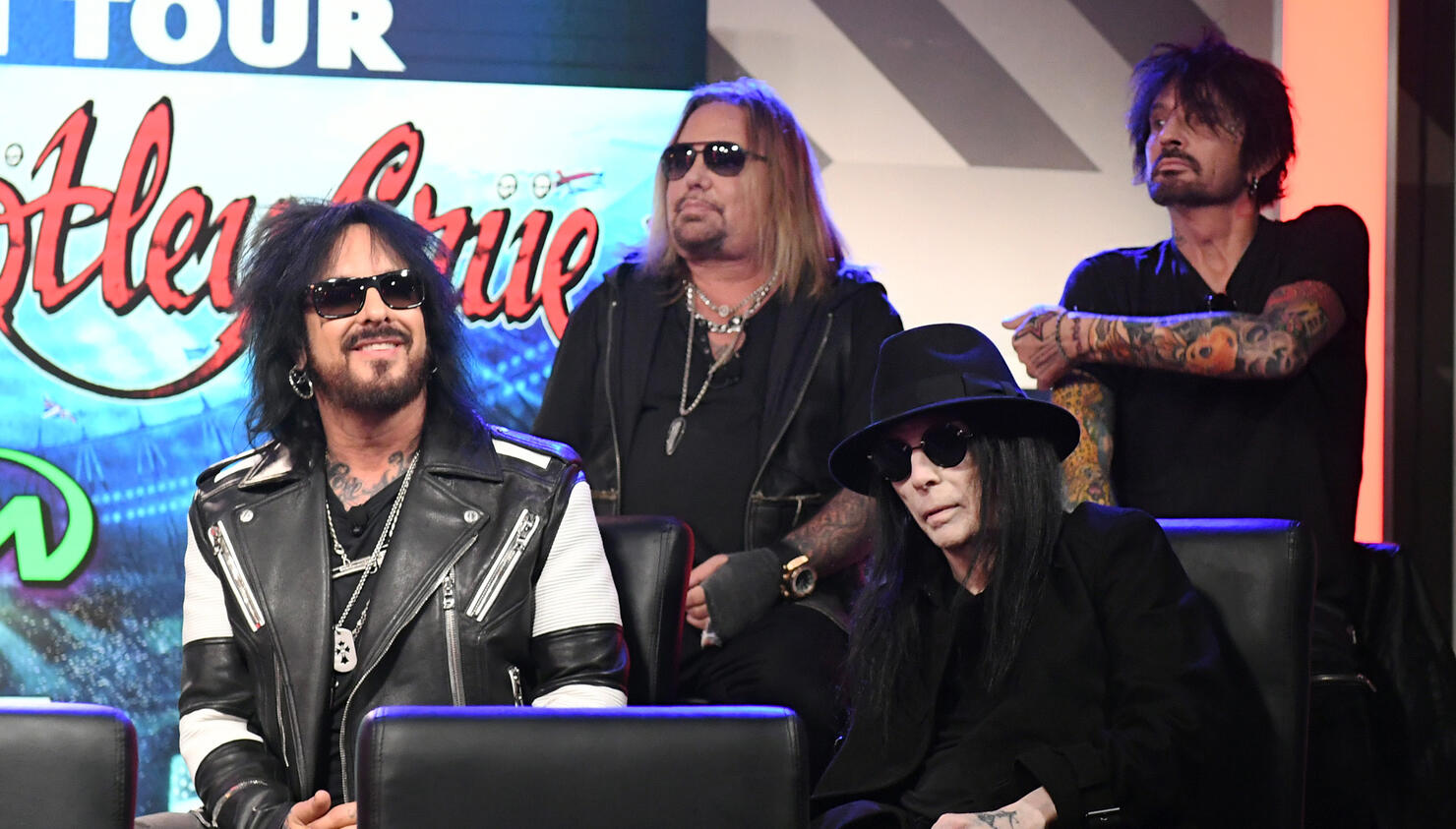 Nikki Sixx and his fellow Mötley Crüe bandmates are celebrating 40 years since launching their now-iconic heavy metal band.
Sixx and drummer Tommy Lee first rehearsed together on January 17, 1981. The session went well and the pair quickly began scouring L.A. for like-minded musicians to complete their band. By April of that same year, the rhythm section had recruited guitarist Mick Mars and frontman Vince Neil. A few months later, the band settled on the name Mötley Crüe, at Mars' suggestion.
Four decades later, Sixx looked back on the improbable ubiquity of Crüe's music and thanked his longtime bandmates for their partnership.
"I am beyond grateful to of [sic] done this journey with my brothers Vince Neil, Mick Mars and Tommy Lee," Sixx wrote in a social post. "...Wherever I may be in the world when a possible non-rock fan asked me, 'Are you in a band?' and I tell them Mötley Crüe, they always light up and say, 'Oh, I know your music.' Beyond everything else, those words mean the most."
Lee offered his thoughts Monday, "...[W]hat a f---ing ride hey!?! Like a rollercoaster we been up down and all around this damn world touching heart and many other body parts hahah of people all around the globe! Cheers to touching more!!!!"
"Happy Birthday to my brothers!" Neil added. "40 years!! A lifetime of memories!!"
A few years after retiring the band in 2015, Crüe reunited to collaborate on the 2018 Netflix band biopic The Dirt. The film so dramatically revitalized interest in the band that Crüe announced 'The Stadium Tour' reunion the following year.
After being postponed in 2020 due to the COVID-19 pandemic, the tour was rescheduled to begin June 19, 2021, with Mötley Crüe and Def Leppard co-headlining and Poison and Joan Jett & the Blackhearts serving as main support.
In a subsequent post, Sixx explicitly thanked the fans for their decades of support.
"It's always been about great songs and over-the-top live shows for us," he wrote. "The fans were always right by our side. I don't know where all of the years went. It went by in a flash. What I can't forget are the four decades of fans who have counted themselves as Crüeheads from day one, supporting us through thick and thin. To them we are in debt and thank you from the bottom of our hearts."
Photo: Getty Images