5 Bizarre Facts You May Not Know About Raleigh
By Sarah Tate
January 22, 2021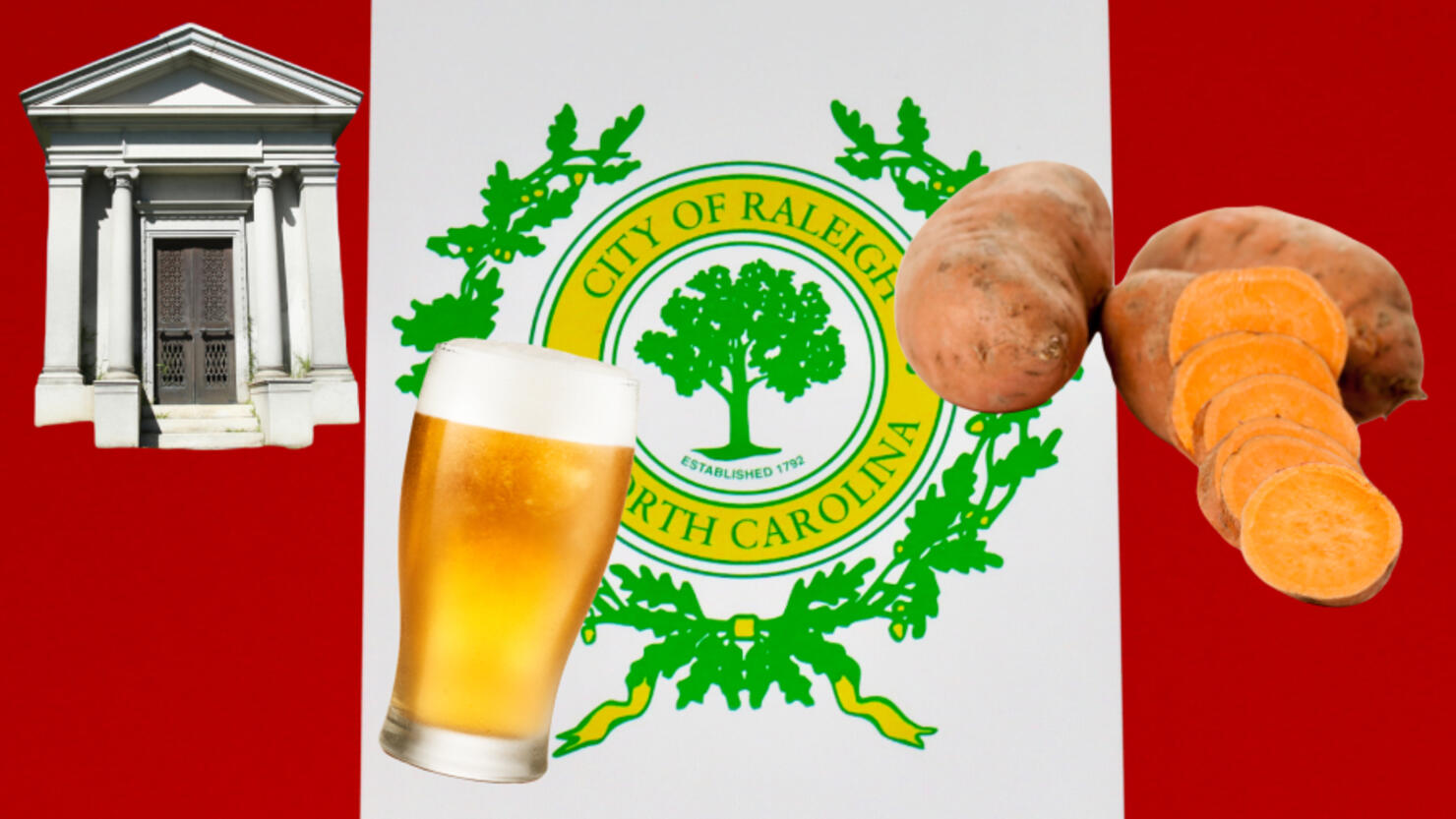 Raleigh. The City of Oaks. The capital of North Carolina.
Whether you just moved to Raleigh, have lived here all your life, or are just passing through, there may be some strange facts you don't know about the City of Oaks. That's why we've compiled a list of some of the most interesting, and least well-known, facts about the city.
The Double-Sided Flag
Not only is the fact that the city of Raleigh has a flag interesting enough (only 450 cities across the country have their own flag), but the city's banner is double sided. Adopted in 1960, both sides feature three stripes: two red with a white stripe in between. One side of the flag features the Seal of Raleigh in the middle while the other showcases a modified version of founder Sir Walter Raleigh's coat of arms.
The Capitol Building was Originally a Tomb
According to EcoStyle, the state's Capitol Building was originally designed as a tomb for the wife of former Governor Montfort Stokes during the early 19th century. Once it was discovered to have been built to the wrong scale, it was designated as a meeting place for the state legislature. Raleigh's Capitol is not the only historical building hiding a secret either. The U.S. Capitol sits atop its own ancient crypt.
Sweet Potato is the State Vegetable
Not exactly a Raleigh-centric fact, but as it is the state capital, the point still stands. The tuber received state notoriety in 1995 when the General Assembly designated it as the state vegetable. North Carolina is the number one producer of sweet potatoes and is responsible for nearly half the country's supply.
Smithsonian of the South
Raleigh earned the nickname "Smithsonian of the South" due to the dozens of museums and historic attractions housed around the city. Most of the museums provide free educational and cultural activities for people of all ages. From the Museum of Natural Sciences to the Museum of Art, Raleigh offers plenty of free educational, cultural, and fun activities for people of all ages. Bonus: Many of the museums have free admission.
Most Beers on Tap
Not only does Raleigh have some of the best museums in the state, it is also home to the Raleigh Beer Garden. With 366 choices, this three-story bar offers the world's largest selection of beers on draft. If you drop by, don't expect to see a paper menu with all the different options; however, its lengthy, ever-changing menu is available online.
Photos: Getty Images