Robert Kraft On Reopening Sports Venues: 'We Have To Get Our Country Back'
By Jason Hall
January 21, 2021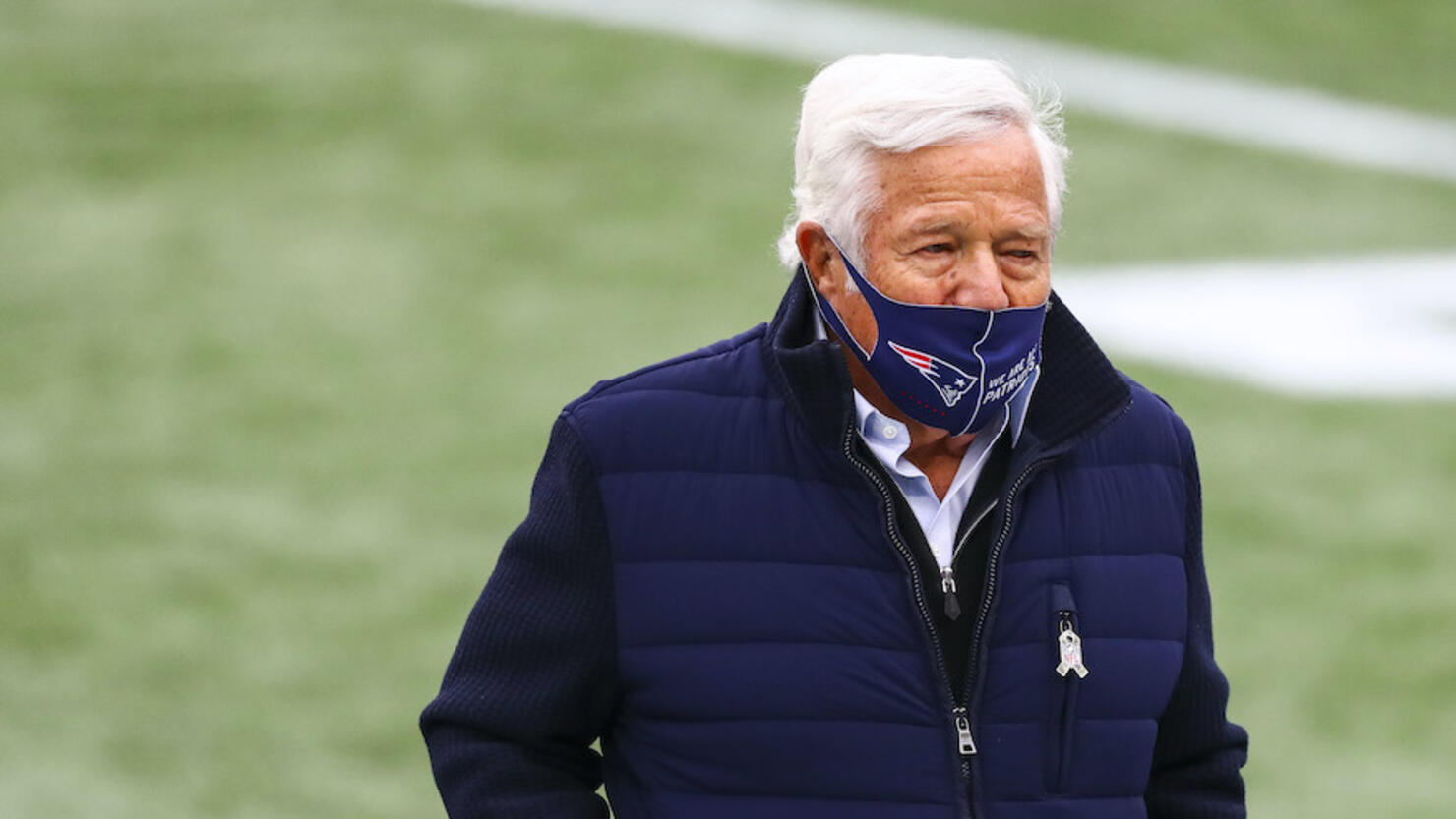 New England Patriots and Revolution owner Robert Kraft is hoping for a return to normalcy amid the ongoing COVID-19 pandemic.
Gillette Stadium, the home of the Patriots and Revolution, is serving as a COVID-19 mass vaccination site. Kraft is hopeful that the increased distribution of the vaccine in Massachusetts will bring the state, and others, one step closer to fully reopening sports venues to the public, adding the need to "get our country back."
Last week, Gov. Baker announced Gillette Stadium in Foxborough would distributing its first doses of the vaccine to site staffers working on the distribution last Thursday (January 14) and then to first responders and individuals living and working in congregate care settings on Monday (January 18.) The stadium has since distributed 1,500 vaccines per day, exceeding its original daily goal of a 1,000, CBS Boston reports.
"We've always thought that our purchasing the team would be a way to bring the community together and hopefully do good work. None of us imagine this to happen, but the fact that we have a space that can be utilized to try to help serve a public need is very rewarding for us," Kraft said via CBS Boston. "Hopefully we can use the outdoor space as well because we have to get our country back. I think it effects people's psychological, minds, everything else. Getting these vaccines will do more to get people peace of mind. I hope every venue that can do this throughout the country does it."
Fenway Park has also been announced to serve as Massachusetts' second mass COVID-19 vaccination site, Governor Charlie Baker confirmed Tuesday (January 19.)
The Patriots were among the teams unable to host any fans at games during the 2020 NFL season, which Kraft hopes will change by fall 2021.
"As much as we love hosting these vaccinations, what we're looking forward to most is to return to normal and host Patriot and Revolution fans in person this coming season," Kraft said via CBS Boston. "So, we'll keep our fingers crossed on that."
Photo: Getty Images