North Carolina Grandmother Shocked To Discover Wanted Man At Front Door
By Sarah Tate
January 22, 2021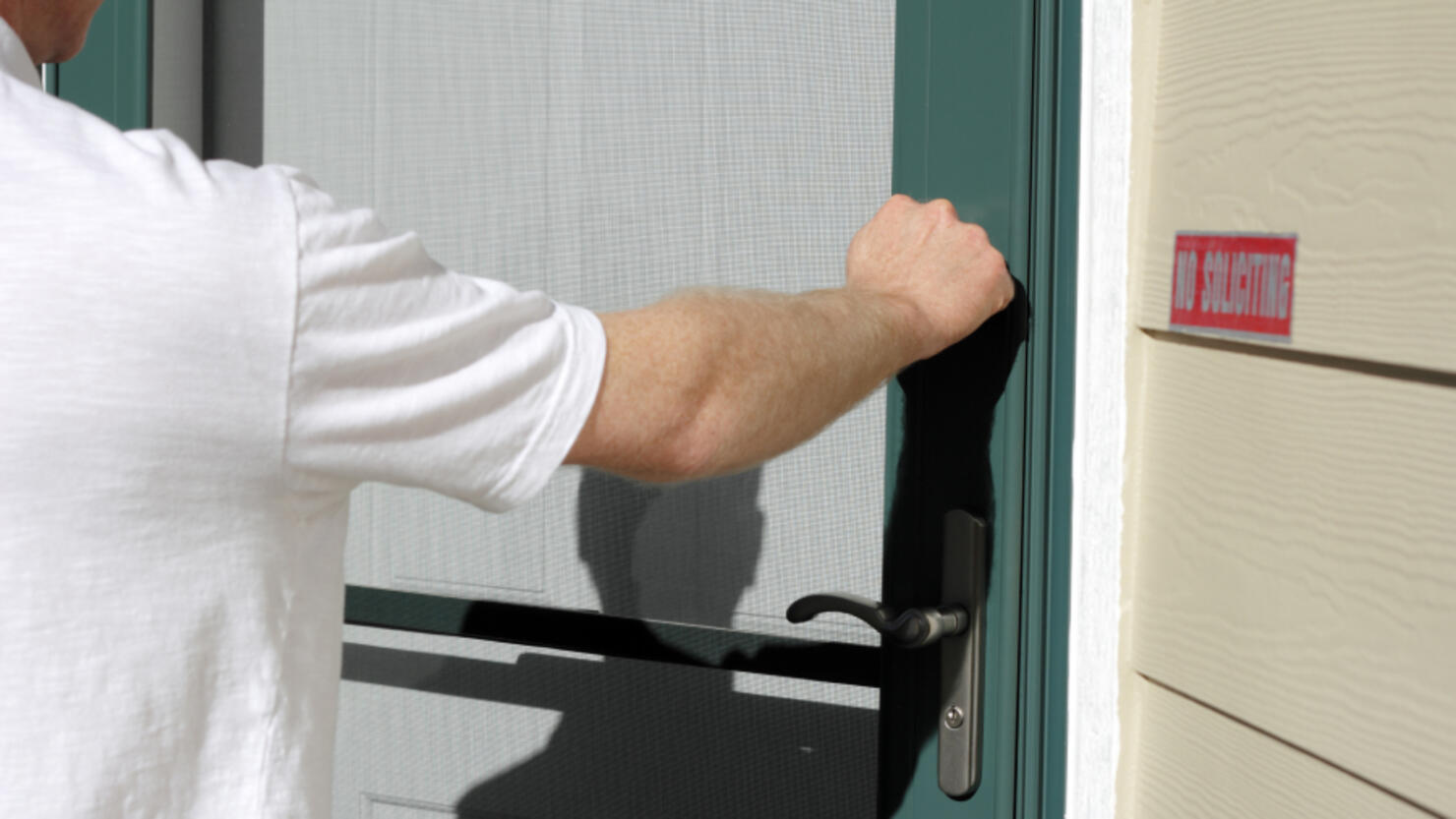 A North Carolina family is reeling after a wanted suspect appeared at their doorstep this week. Randolph County and Davidson County deputies continue to search for Dustin Diehl, a suspect accused of assault who led police on a chase Wednesday (January 20) before escaping into a wooded area near Gopher Woods Road and Old Highway 49.
Tammy Mabe said she and her family were already cautious as they knew a wanted man was on the run nearby, even hearing helicopters searching the area throughout the night. When the doorbell rang at her Asheboro home Thursday morning, her 7-year-old grandson, Liam, went to answer. That's when he started shouting.
"Nana! Nana! It's him!"
When Mabe realized who it was, she told her sister-in-law, who she was speaking to on the phone at the time, to call 911. She sent a text to her husband and daughter to call 911 as well. Within a few moments, Mabe said, the suspect left.
Amber Shove, Mabe's daughter and Liam's mother, said she was glad the man didn't try to break in, and said that video surveillance showed him looking "pitiful."
"Part of me honestly feels kind of sorry and compassion towards him because I don't know what he's going through, I don't know what his story is and I don't know what has transpired in his life that put him in the position to be so desperate," said Shove.
Mabe said she also shared this sentiment, but she changed her mind after finding out he was armed.
"At first I was thinking the poor guy's running, he's pitiful, he's probably cold, he's probably hungry," said Mabe. "But then to find out that he did have a gun, and if I had opened the door — it could've been really bad."
Deputies are still searching for Diehl and ask that anyone with information on his whereabouts call 911. They also stressed to not engage him as he was known to have been armed with a pistol.
Diehl has several warrants issued against him, including:
Felony fleeing to elude arrest with a motor vehicle
Driving while license revoked (not impaired revoked)
Speeding
Reckless driving wanton disregard
Resisting public officer
Failing to stop at stop sign/flashing red light
Misdemeanor possession of stolen goods/property
Felony conspiracy to commit robbery with dangerous weapon
Felony robbery with dangerous weapon
Felony possession of a firearm by a felon
Felony assault with a deadly weapon with intent to kill/inflict serious injury
Photo: Getty Images