Judge Blocks Release Of 'Zip Tie Guy' In Capitol Riots Prior To Trial
By Jason Hall
January 25, 2021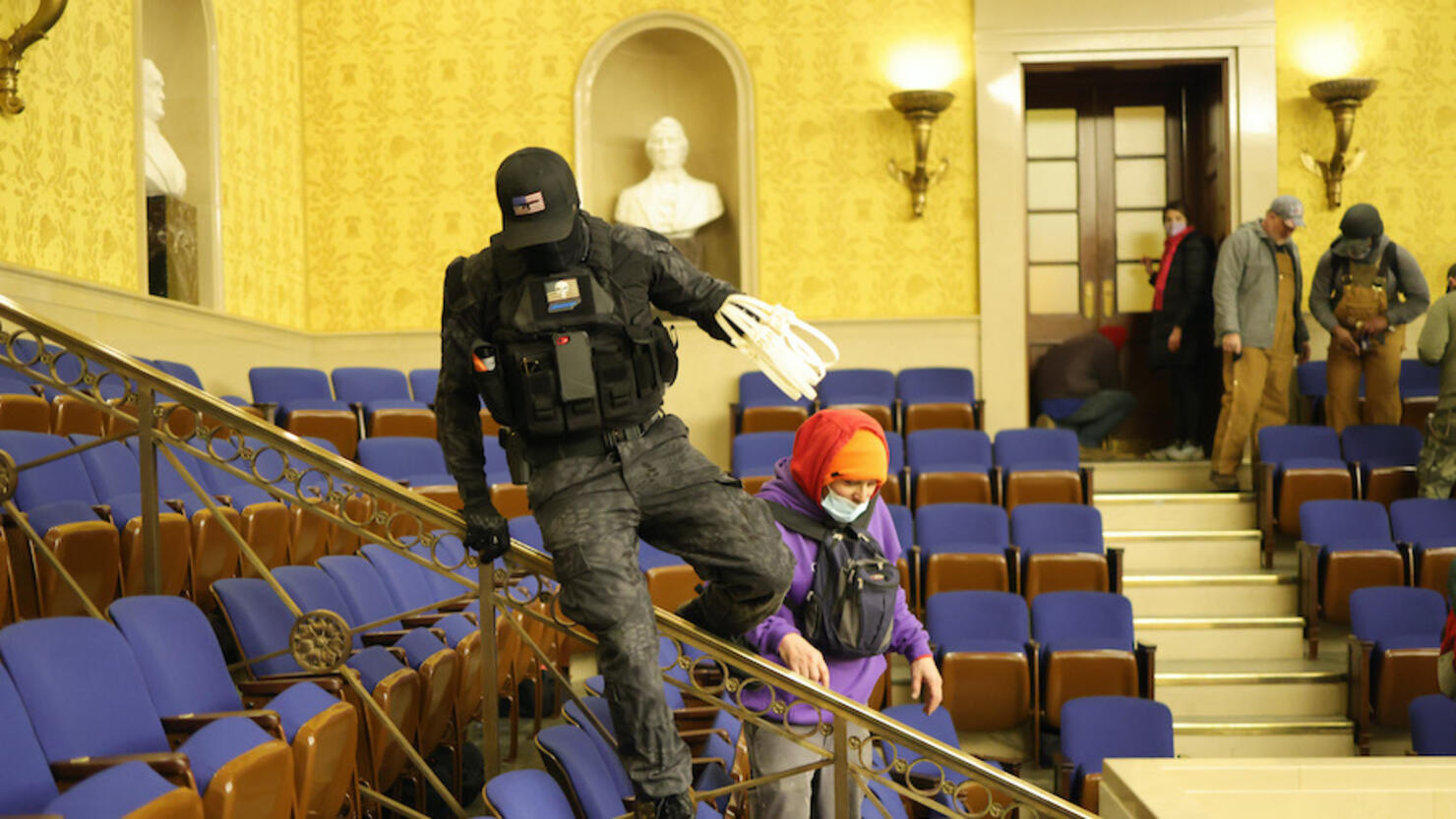 A federal judge has blocked the release of a Nashville man involved in the insurrection committed by supporters of former President Donald Trump at the United States Capitol Building earlier this month ahead of his trial.
U.S. District Judge Beryl A. Howell for the District of Columbia has ordered that Eric Munchel, known as the "Zip Tie Guy" for his role in the Capitol riots, be brought back to Washington, D.C. for further proceedings, CBS News reports.
Howell set aside an order issued Friday (January 22) by a judge in Tennessee regarding Munchel's release -- which would have taken place as early as Monday (January 25) -- halting the lower court's order pending a review.
Following a testimony at a detention hearing Friday, U.S. Magistrate Judge Jeffrey Frensley for the Middle District of Tennessee determined that Munchel wasn't considered a flight risk and believed he didn't pose harm to the public. However, federal prosecutors have argued his involvement in the insurrection is serious enough to keep him detained pending trial in an effort to ensure the community's safety.
An FBI search of Munchel's home turned up the tactical gear he wore during the January 6 incident at the Capitol, as well as five pairs of plastic handcuffs, multiple weapons, hundreds of rounds of ammunition and a drum-style magazine.
Munchel faces charges of violent entry, disorderly conduct on the Capitol grounds, conspiracy and civil disorder, which could include up to 20 years in prison if convicted. The 30-year-old surrendered to the Metro Nashville Police Department on January 10 and has since been in federal custody.
Munchel's mother, Lisa Eisenhart, was also arrested for her involvement in the Capitol insurrection and faces charges of conspiracy, entering a restricted building, and violent entry or disorderly conduct.
Photo: Getty Images