Gabby Barrett And Cade Foehner Welcome Their First Child
By Blake Taylor
January 26, 2021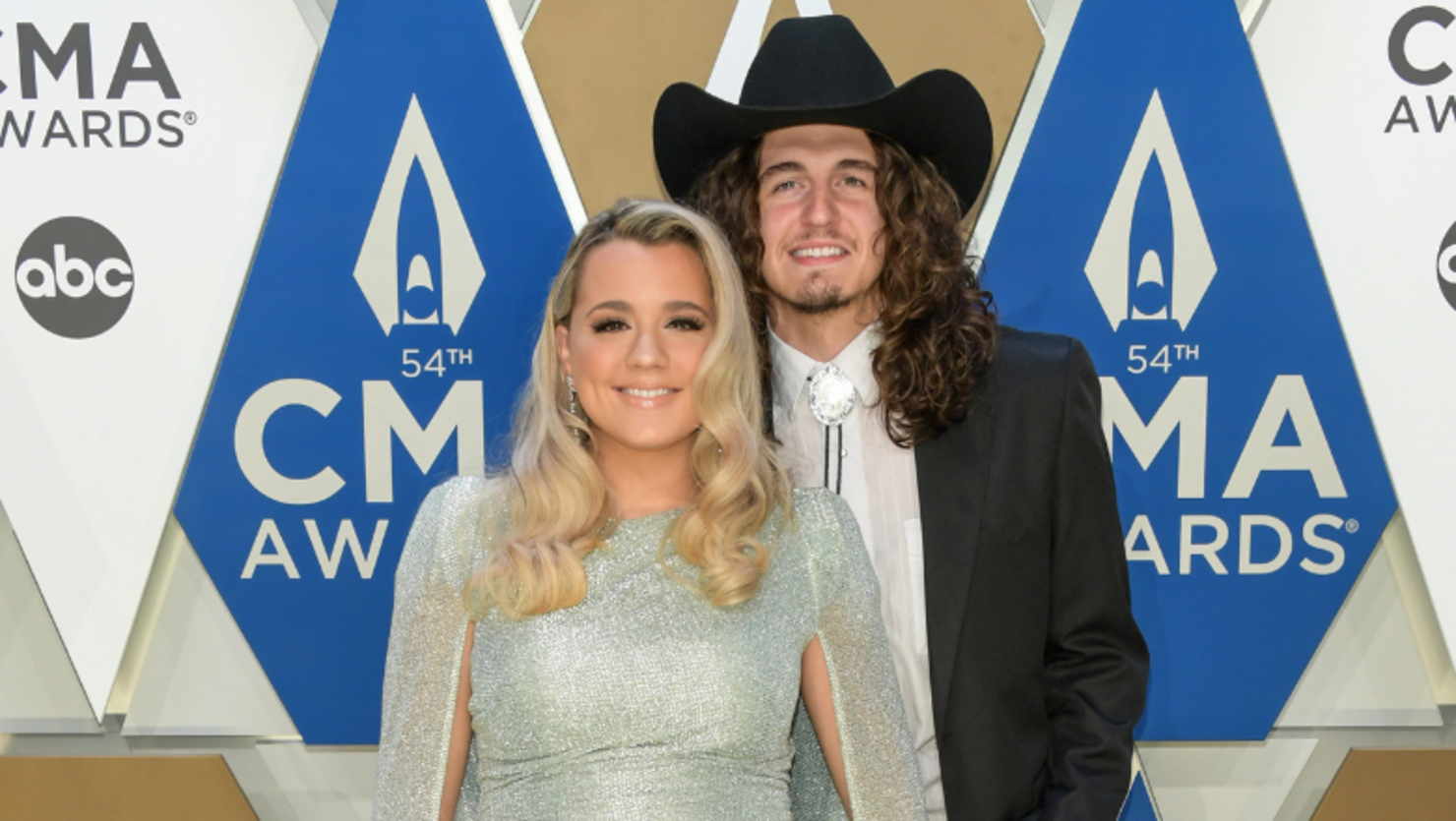 Gabby Barrett and Cade Foehner are officially parents! The American Idol albums welcomed their first child together, daughter Baylah May Foehner, on January 18.
Barrett turned to Instagram on Monday evening (January 25), to announce the exciting news to fans, sharing an adorable photo of her newborn baby girl bundled up in a red blanket.
"Gotten to spend a very sweet week with our newest addition...meet our girl 🥰," she captioned the post before going on to share her baby's name and birthday.
"What an honor to be your husband. Thank you for bearing me a child my Wife," Foehner commented on Barrett's post.
Turning to his own Instagram page, Foehner also shared the same photo of his daughter writing, "Baylah May Foehner The Lord Jesus has given me so much that I scarce can believe it. Not only to be saved from sin because of His Gospel but to also be given a Wife who is not only my best friend in the whole wide world but who also has bore me a child. I am a blessed man beyond my understanding."
Barrett and Foehner met on American Idol in 2018 and tied the knot in October 2019. The couple learned they were pregnant in May, but waited until August to announce the news to fans.
"We are very excited," Barrett told People at the time. "The Lord has blessed us with a little one, and we're really excited to finally be able to share the news with everybody and just have a big old family celebration about it."
"I get to have two Gabbys!" Foehner said upon finding out they are having a baby girl. "Ones not enough."
"We were really excited whether it was a boy or a girl," Barrett added. "I always wanted a girl growing up, as well as a boy, so to have a girl first is just really exciting. I hope she gets his hair — definitely not mine."
Congrats to the sweet couple on their new addition to the family!