These Ex-Teammates Say They're Rooting For Brady, Gronk In Super Bowl
By Jason Hall
January 26, 2021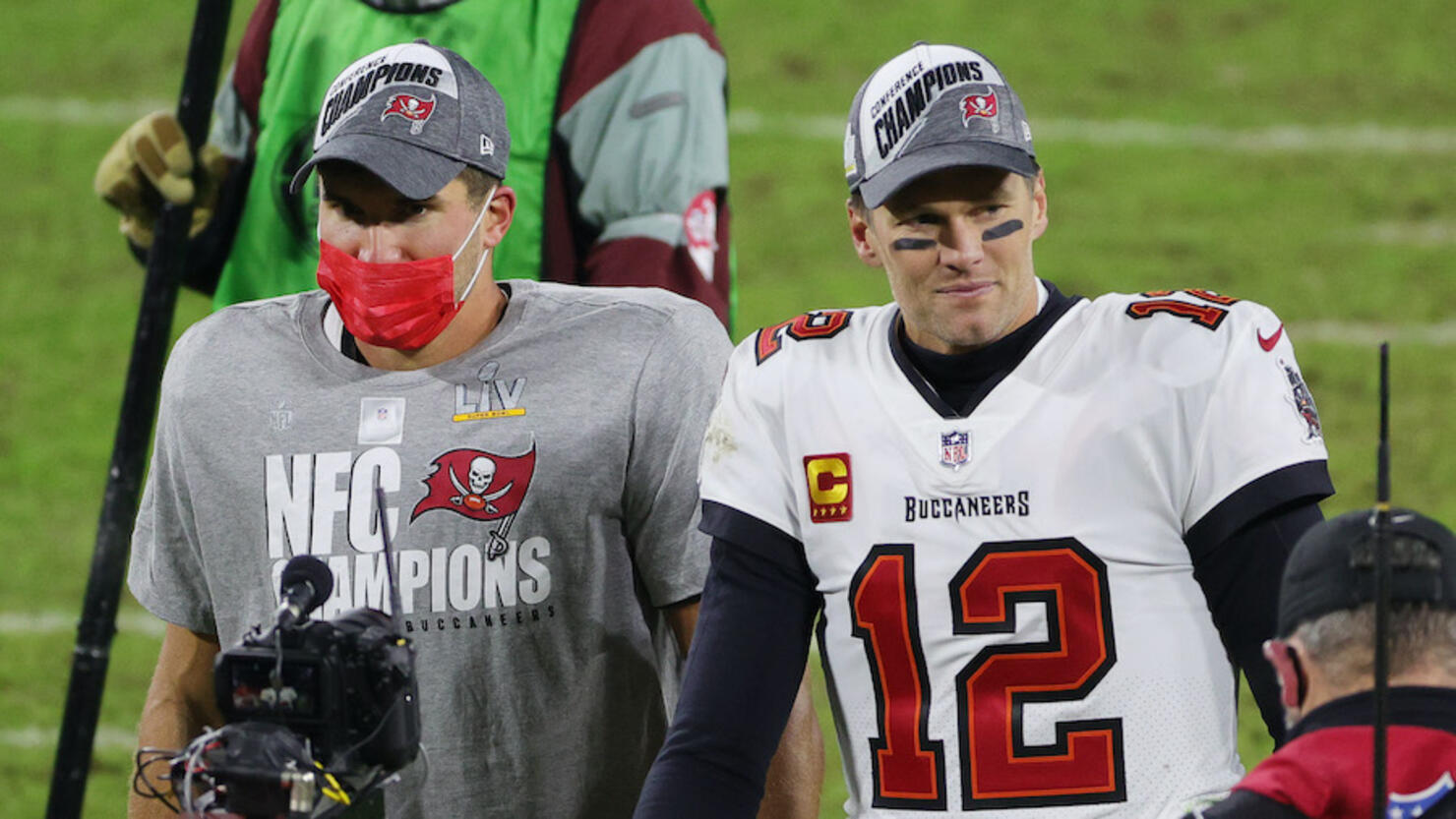 New England Patriots captains Devin McCourty and Matthew Slater will be cheering for two of their former teammates in Super Bowl LV.
Both players expressed their support for former Patriots and current Tampa Bay Buccaneers players Tom Brady and Rob Gronkowski after their NFC Championship victory on Sunday (January 24.)
"Obviously you still wish it was here and I wish I was headed to the Super Bowl next week too but it's a great thing to see two friends do that," McCourty told CBS Boston with a smile.
"I'm so happy for Thomas and all he's accomplished. He's a tremendous human being first and foremost," Slater added.
Brady and Gronkowski will play in their sixth Super Bowl as teammates on February 7, which will also be Brady's 10th overall. The duo is 3-2 in five previous appearances together, while Brady has a record of 6-3, all with the Patriots.
Both players spent the entirety of their legendary NFL careers in New England before joining the Bucs this past offseason. Brady was a teammate of Slater's from 2008-2019 and McCourty's from 2010-19.
Gronkowski played with both players from 2010-19, having been selected one round after McCourty in the 2010 NFL Draft.
Brady signed as a free agent in March after 20 seasons with the Patriots. Gronkowski returned to the NFL after a year of retirement and reunited with his longtime teammate after being traded to the Buccaneers shortly after Brady signed with the team.
RELATED: Tom Brady, Gronk Recreate Popular Social Media Video After NFC Championship
"For me I put [Brady] and Gronk in the same category to play that many years for two guys to play so great and watch them go somewhere else it was cool watching any friend do that," McCourty said via CBS Boston.
The Buccaneers will be the first NFL team to play in a Super Bowl held at their home stadium when they face the Kansas City Chiefs at Raymond James Stadium on February 7.
"I'm rooting for him and Tampa to get the championship," McCourty added. "It's crazy never in NFL history has a team hosted the Super Bowl and played in it. And this guy goes to Tampa for one year and breaking a record. I think it's going to be a great game. It will fun to watch as a fan."
Photo: Getty Images