Tom Brady, Gronk Recreate Popular Social Media Video After NFC Championship
By Jason Hall
January 25, 2021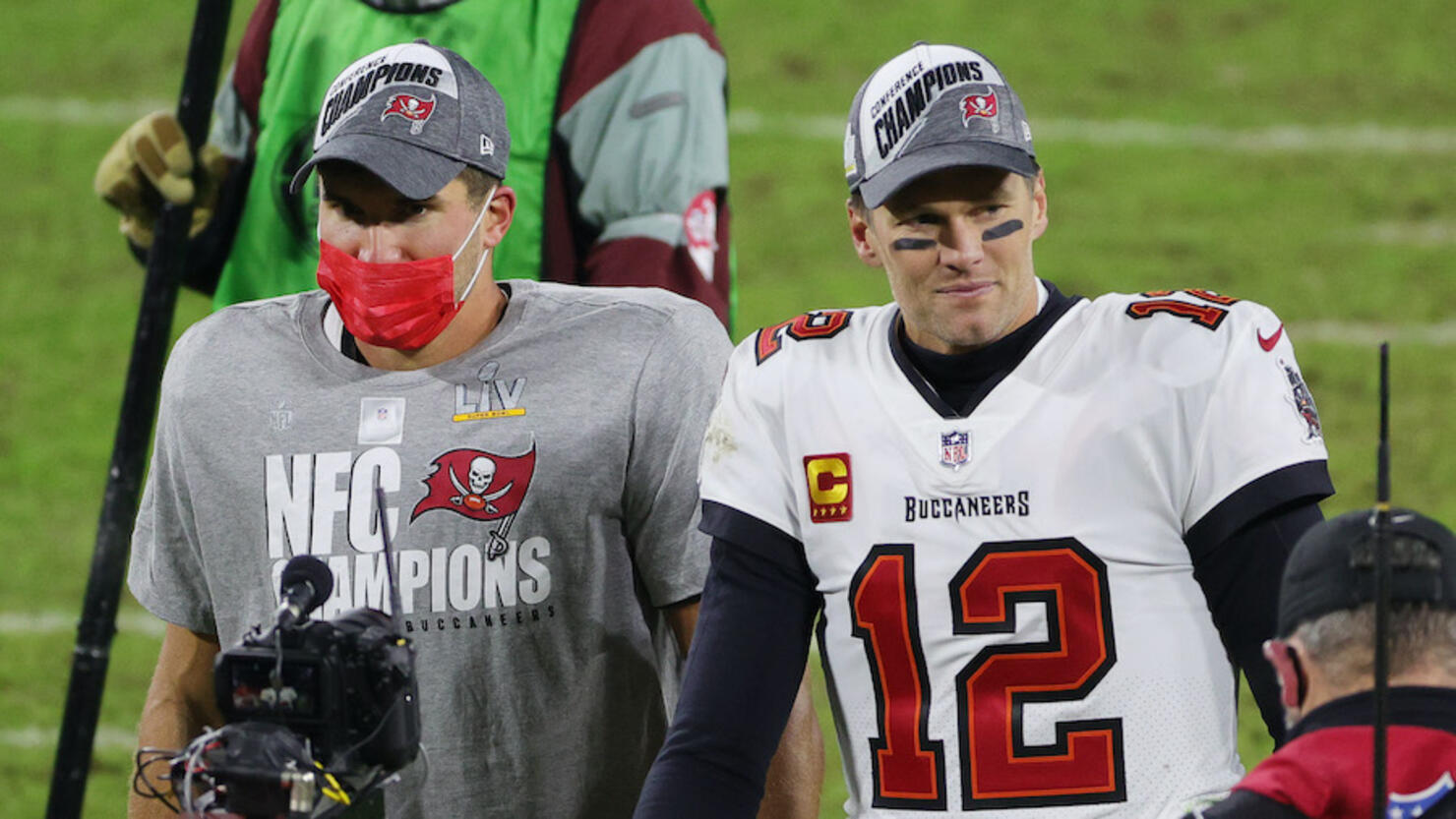 Some things never change.
In a nod to their last Super Bowl appearance, Tom Brady shared an Instagram video of himself alongside Rob Gronkowski with the two players walking to the Tampa Bay Buccaneers' team plane as Diddy's 'Bad Boy For Life" plays in the background, followed by a clip of highlights and the game's final score, along with the caption, "W."
The post was a nod to one shared by Brady during the teammates' last Super Bowl appearance as members of the New England Patriots in 2019.
At the time, Brady and Gronkowski were coming off a victory over the Kansas City Chiefs -- their upcoming Super Bowl LV opponent -- in the AFC Championship. Brady shared a similar video with the same "W" caption and Diddy track in the background, along with an edit clip of highlights and the game's final score.
Brady and Gronkowski will play in their sixth Super Bowl as teammates on February 7, which will also be Brady's 10th overall. The duo is 3-2 in five previous appearances together, while Brady has a record of 6-3, all with the Patriots.
Both players spent the entirety of their legendary NFL careers in New England before joining the Bucs this past offseason. Brady signed as a free agent in March after 20 seasons with the Patriots.
Gronkowski, who spent nine seasons in New England, returned to the NFL after a year of retirement and reunited with his longtime teammate after being traded to the Buccaneers shortly after Brady signed with the team.
Photo: Getty Images