Tyler Hubbard Says Raising Three Young Kids Requires 'All Hands On Deck'
By Blake Taylor
January 26, 2021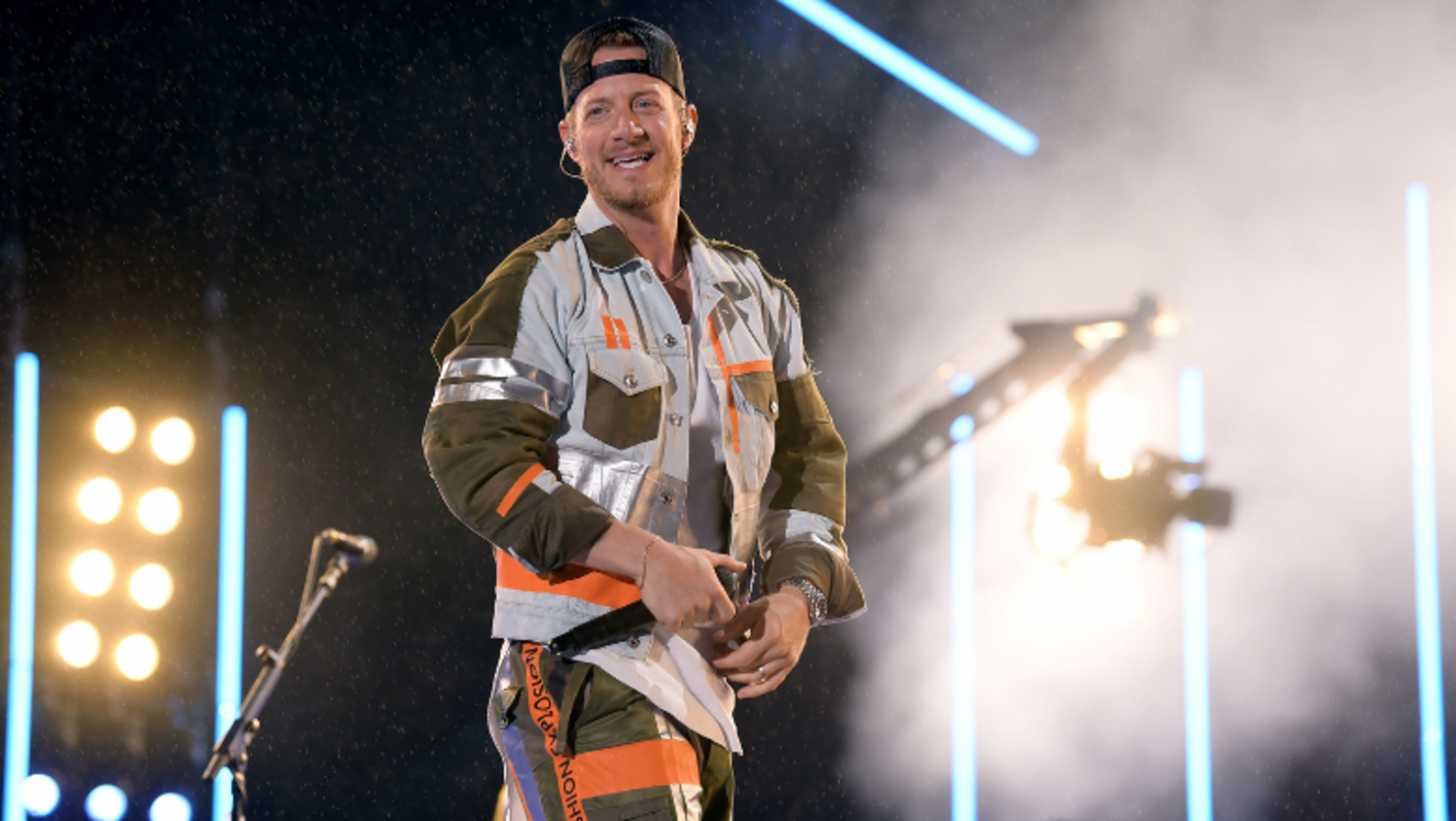 Tyler Hubbard and his wife Hayley have their hands full at home looking after their three young kids, daughter Olivia, 3, and sons Luca, 1, and Atlas, 4-months. In a recent interview with his record label, Tyler opened up about the last few months as a father of three, sharing that it actually hasn't felt that different from when they only had two kids.
"It's been a difference, but not drastic," he said. "Not like super crazy because at this point, Atlas is still kind of just sleeping and pooping and eating and he can't move around. Luca is literally a full-time job for one person. If you take your eyes off him for 30 seconds, he's about to roll down the stairs or get into the oven or do something. So, it really is a two-person job minimum, and if I could have it my way it would be a three-person job all the time."
The Hubbards do have a part-time nanny who has been a huge help with the kids. "We're really fortunate," Tyler acknowledged. "We do have a great nanny that helps us out quite a bit, but even with extra hands, a lot of time it's all hands on deck with three kids. Somebody's feeding Atlas, somebody's chasing Luca and somebody's entertaining Liv at all times. Or, there's only two and somebody's having to double fist, if you will. But it's fun and it's a challenge that we really, really enjoy."
While having three kids so young does present its challenges, Tyler ultimately is glad they are all so close in age. He added, "These are some tough years, but having them close together is gonna be a lot of fun. It already is."