Several Teams Mentioned As Potential Trade Destinations For Deshaun Watson
By Jason Hall
January 28, 2021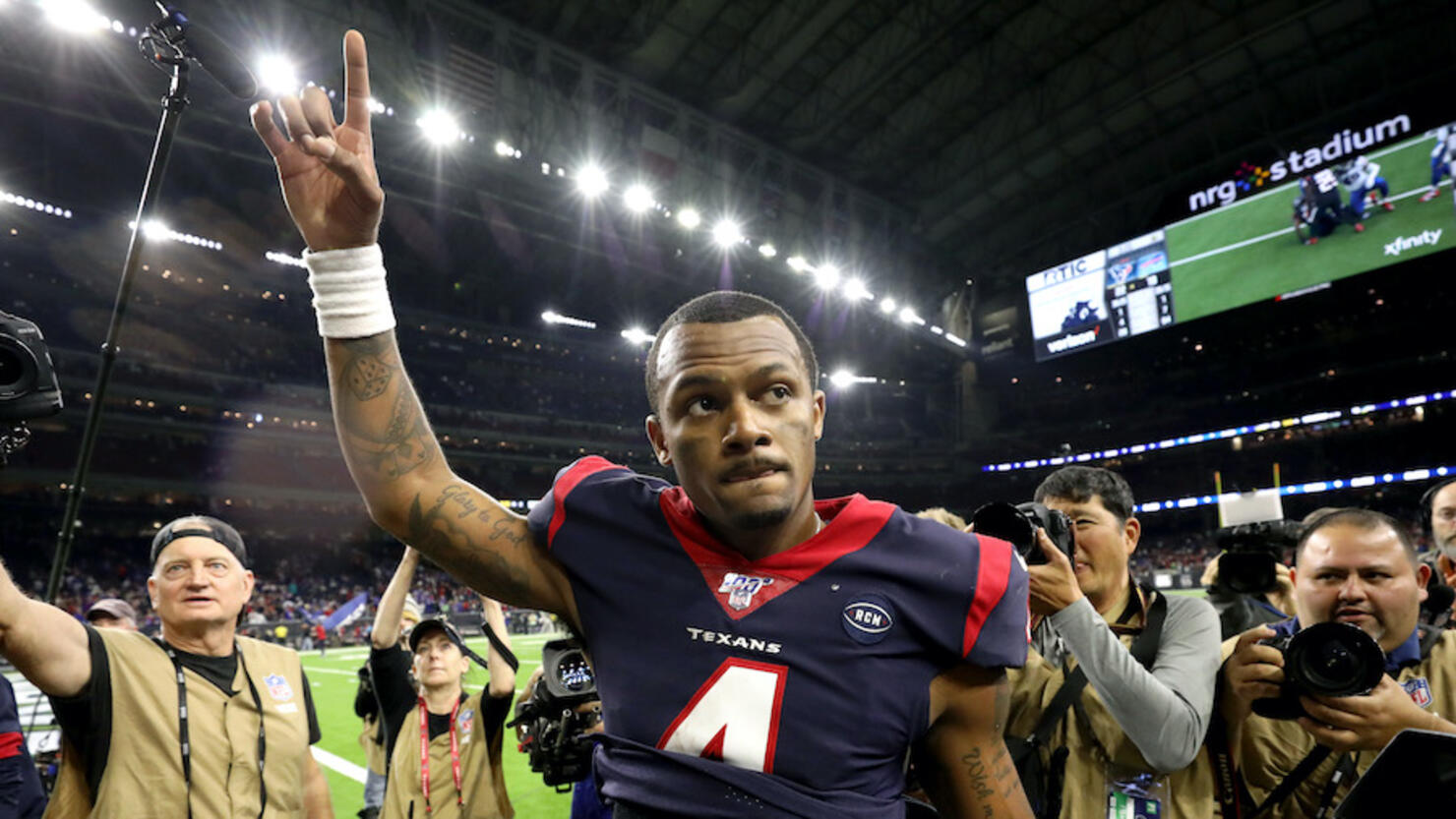 The long presumed Deshaun Watson-Houston Texans split may be coming to fruition.
NFL Network's Ian Rapoport reports Watson has requested to be traded by the Texans, which has been speculated for weeks after the team was eliminated from playoff contention.
According to Rapoport, Watson negotiated a no-trade clause in the extension he signed with Houston last summer, which would allow him to choose which teams are acceptable trade destinations.
ESPN's Bill Barnwell reports 17 NFL teams are realistic options for the three-time Pro Bowl quarterback.
Barnwell's report via ESPN+ (subscription needed) lists the Miami Dolphins as the most plausible option for Watson, given that they could offer the Texans back the No. 3 overall pick in the 2021 NFL Draft initially acquired through a previous trade, the Nos. 36 and 113 picks in the 2021 draft and a 2022 first-round pick, as well as including quarterback Tua Tagovailoa, who would be acquired by the Chicago Bears, as part of a three-team trade.
Barnwell also includes the Carolina Panthers, San Francisco 49ers, Denver Broncos, New England Patriots, Washington Football Team, New York Jets, Los Angeles Chargers, Las Vegas Raiders, Minnesota Vikings, Atlanta Falcons, New York Giants, Dallas Cowboys, Cleveland Browns, Pittsburgh Steelers, Chicago Bears and Green Bay Packers as potential trade destinations for Watson.
Watson had another productive individual season in 2020, despite the Texans' struggles. The former No. 12 overall pick threw for 4,823 yards, 33 touchdowns, and seven interceptions on 382 of 544 passing, which equaled a 70.2 completion percentage. He also recorded 444 yards and three touchdowns on 90 rushing attempts.
The Texans, however, stumbled to a 4-12 record after the team traded Watson's best wide receiver, DeAndre Hopkins, and eventually fired head coach and general manager Bill O'Brien.
Houston hired former Baltimore Ravens assistant David Culley as its new head coach on Monday.
"I mean, we just need a whole culture shift," Watson said in relation to the coaching search earlier in the month via ESPN. "We just need new energy. We need discipline, we need structure, we need a leader so we can follow that leader as players. That's what we need. We've got to have the love of not just the game of football, because that's what we do, but the love for people and the people in this organization."
Photo: Getty Images