Weezer Put Their Biggest Fans To The Test In A Game Of Trivia
By Taylor Fields
January 29, 2021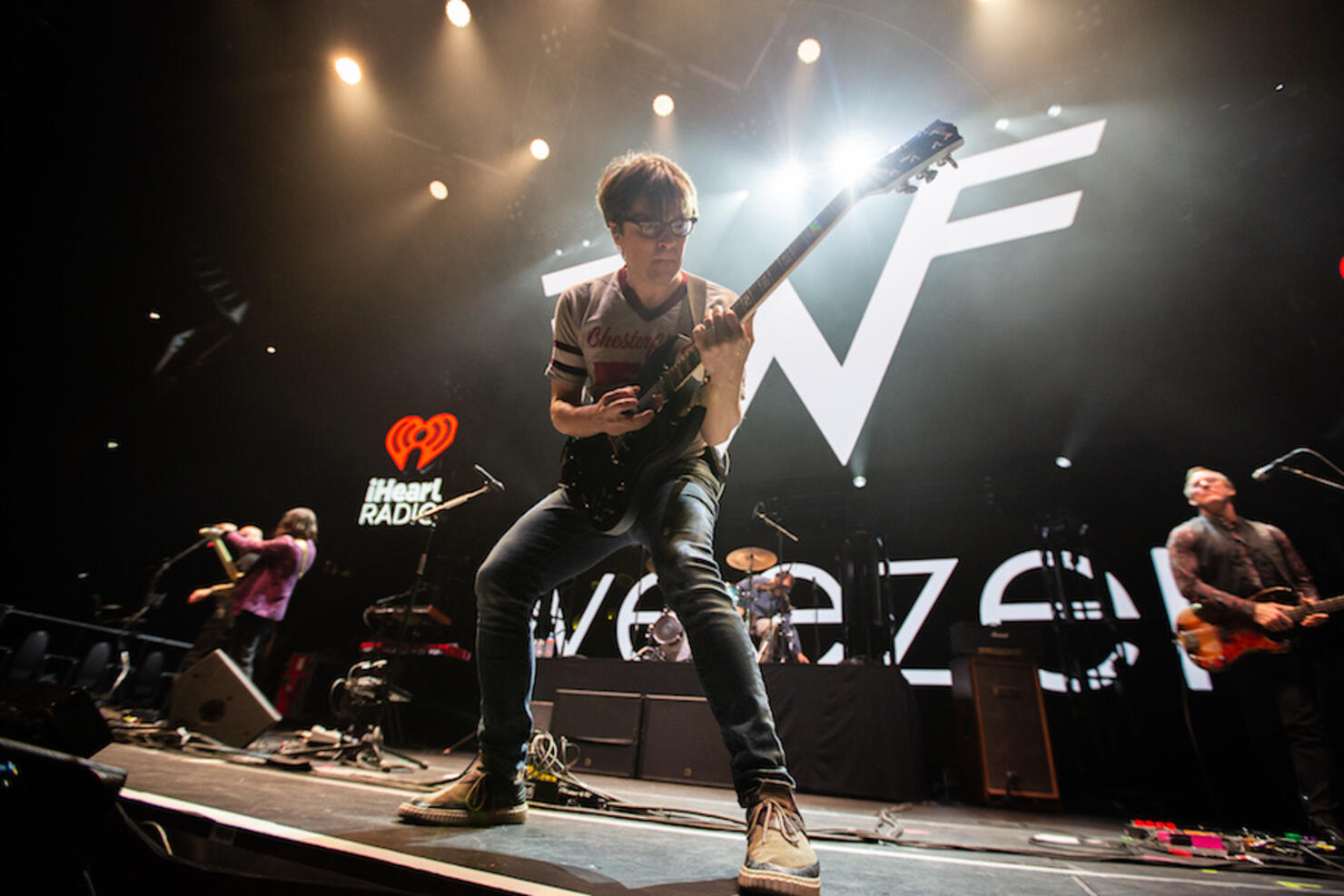 Weezer rocked the iHeartRadio ALTer EGO presented by Capital One stage back in 2019, but during this year's show, the band appeared to test a group of their biggest fans in a game of Weezer trivia during the Capital One Trivia Challenge.
A group of Capital One cardholders, who are also Weezer fans, joined the band for a virtual "battle royal" of trivia, until there was only one fan left.
During the first round, fans were asked what their first three self-titled albums were, according to their color, were — in order. The answer is Blue (1994), Green (2001) and Red (2008).
In the second round, the band asked who directed their 1994 music video for "Buddy Holly," to which the answer was Spike Jones. And in the last round, two fans faced off for the big win as they were asked how many songs appear on Weezer's 2005 Make Believe album — there are 12.
Weezer fan Rachel, from New York, answered all the questions correctly and got to introduce the band's 2019 ALTer EGO performance of "Buddy Holly."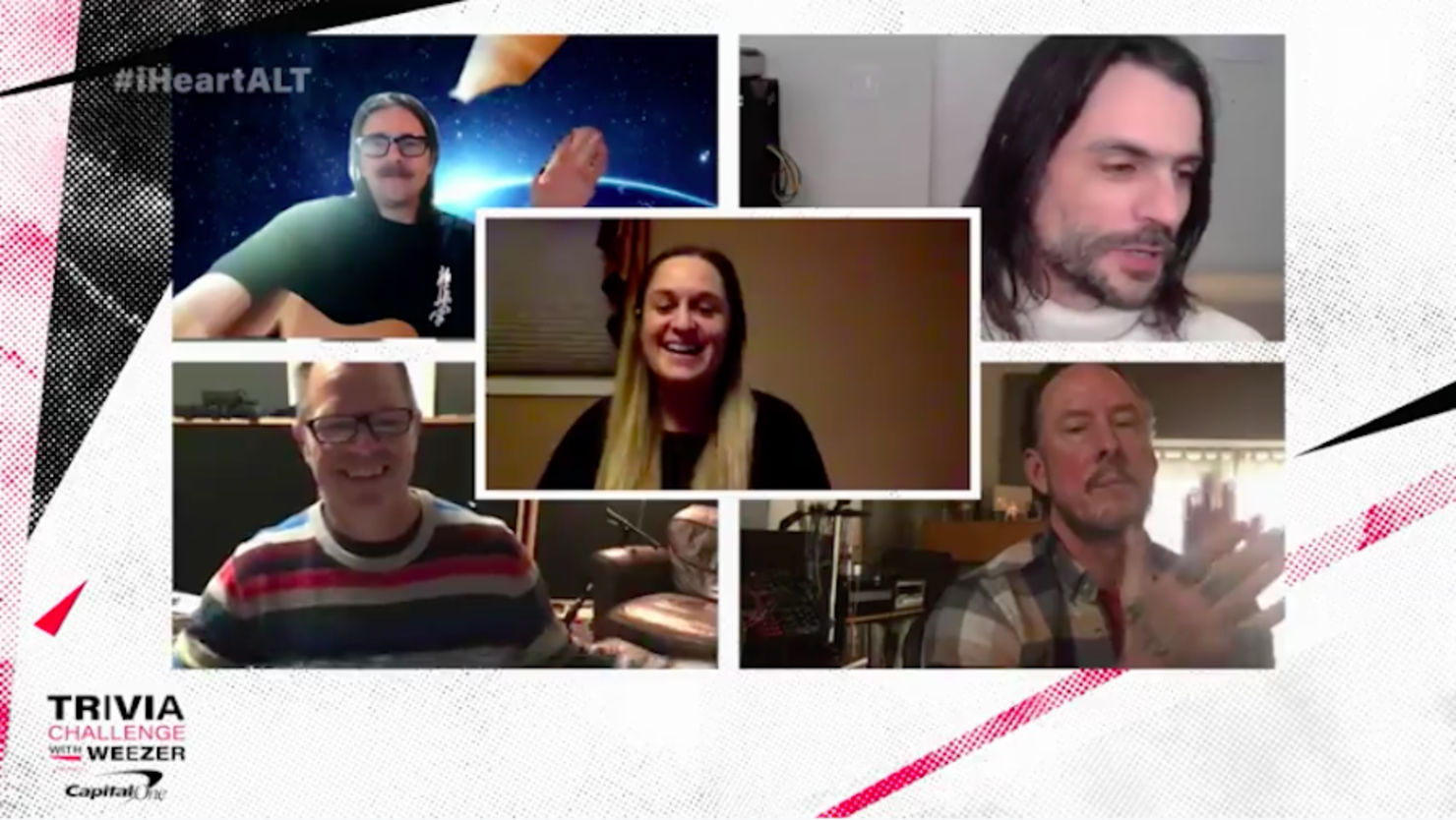 Weezer released their new album OK Human on January 29, which follows the band's 2019 Black Album, and features 12 songs including "All My Favorite Songs." The band took inspiration from The Beach Boys' Pet Sounds album while making OK Human (a title that nods to Radiohead's 1997 album OK Computer). In a statement on social media, Weezer explained of OK Human:
"During the summer of COVID-19 we began to chip away at what is now known as OK Human. An album that was made by a handful of humans using only analog technologies (including a 38 piece orchestra) for all of you humans to consume.
OK Human was made at a time when humans-playing-instruments was a thing of the past. All we could do is look back on ancient times when humans really mattered and when the dark tech-takeover fantasy didn't exist. We used our instruments to connect to the 1960's and 1970's and, with the orchestra, back to the 18th and 19th centuries. We had no click track or loops or hi-tech sounds. Not even an electric guitar."
And for fans hoping to hear the band's big riffs rock album, Van Weezer, it is still coming out on May 7th, as noted by the band on Twitter.
Photo: Ashley Osborn for iHeartRadio