Blue Ivy Shows Off Her Talented Makeup Skills
By Peyton Blakemore
January 29, 2021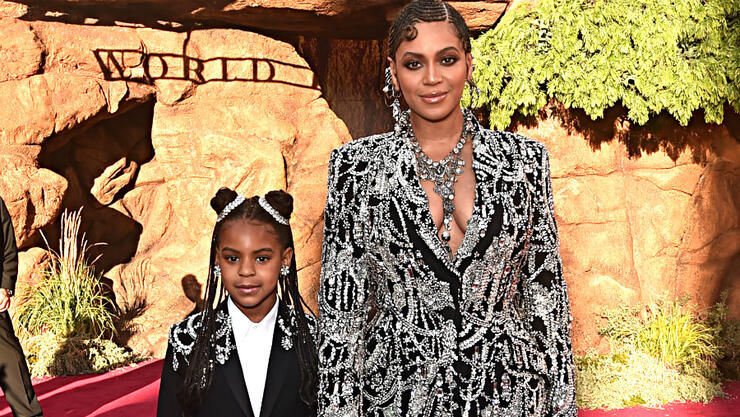 Blue Ivy Carter may not be old enough to rock a full face of makeup on the daily, but she already knows how to beat a face!
On Thursday (January 28), the nine-year-old's proud grandma, Tina Knowles-Lawson, shared a photo of herself with a full face of makeup that was done by little miss Blue.
"My talented granddaughter Blue made up my face today," Miss Tina captioned the selfie, which showed her wearing a bold red lip, flawless foundation, and perfectly applied contour. "She is only 9 years old can you imagine her at 15 doing my makeup? She Beat My Face ❤️."
Beyonce's mom noted that Blue's incredible makeup skills will save her "a lot of money on make up artist fees 😂❤️."
Back in October, Miss Tina showed off her granddaughter's — dare I say —professional Halloween makeup skills after Blue gave her a spooky makeover, turning her into a skeleton.
"My Blue is a great make up artist ! She made me into Grandma Skeleton !!❤️❤️," Miss Tina captioned a shot of herself with dark circles around her eyes, a perfect red lip, and expertly applied "stitches" around her mouth and forehead.
Even then, fans were quick to point out Blue's impressive makeup skills. One commented, "What can't Blue do! Legend." Another added, "So basically Princess Blue got her foot on the MUA's necks too what can't she do😭😭😭👏🏾." While one fan noted that Blue's "got better skills than most of us."