Here's Where Boston Ranks Among Best Football Cities For Fans
By Jason Hall
February 1, 2021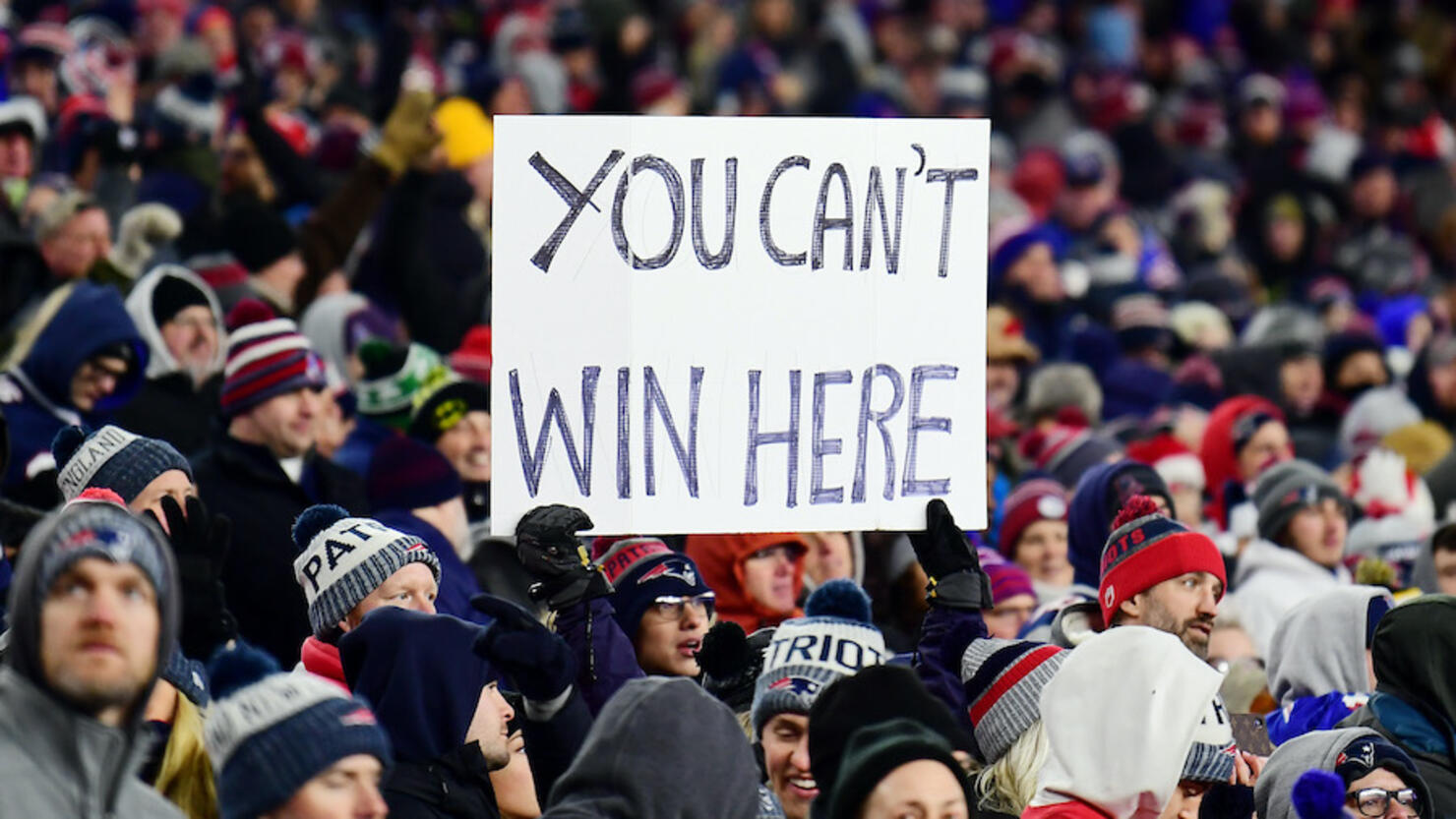 Boston is among the best football cities for fans, according to a recent study.
With Super Bowl LV less than a week away, WalletHub.com ranked Boston No. 3 on its annual list ranking "the best & worst cities for football fans," which was published on Monday (February 1.)
Beantown received a total score of 54.19, while also ranking No. 2 for pro football and No. 210 for college football.
The study considered several factors including the number of NFL and college teams, stadium capacity and fan engagement.
The full rankings included 245 total cities, with Clemson, South Carolina ranking No. 1 among college football cities and St. Georgia, Utah ranking last with a total score of 4.6
Here's a look at the top-50 best football cities according to WalletHub:
Pittsburgh, PA
Dallas, TX
Boston, MA
Green Bay, WI
New York, NY
Miami, FL
New Orleans, LA
Los Angeles, CA
Indianapolis, IN
San Francisco, CA
Denver, CO
Buffalo, NY
Kansas City, MO
Seattle, WA
Philadelphia, PA
Glendale, AZ
Baltimore, MD
Minneapolis, MN
Washington, DC
Cincinnati, OH
Atlanta, GA
Las Vegas, NV
Nashville, TN
Tampa, FL
Cleveland, OH
Chicago, IL
Charlotte, NC
Houston, TX
Tuscaloosa, AL
Detroit, MI
Clemson, SC
Jacksonville, FL
Fargo, ND
Fayette, MS
State College, PA
Baton Rouge, LA
Tallahassee, FL
West Point, NY
Hanover, NH
Boone, NC
Norman, OK
Stanford, CA
Hamilton, NY
Grambling, LA
Statesboro, GA
Athens, GA
Huntington, WV
Princeton, NJ
Starkville, MS
San Diego, CA
Photo: Getty Images