Flight Searches From Boston To Tampa Spike After Brady's Super Bowl Berth
By Jason Hall
January 28, 2021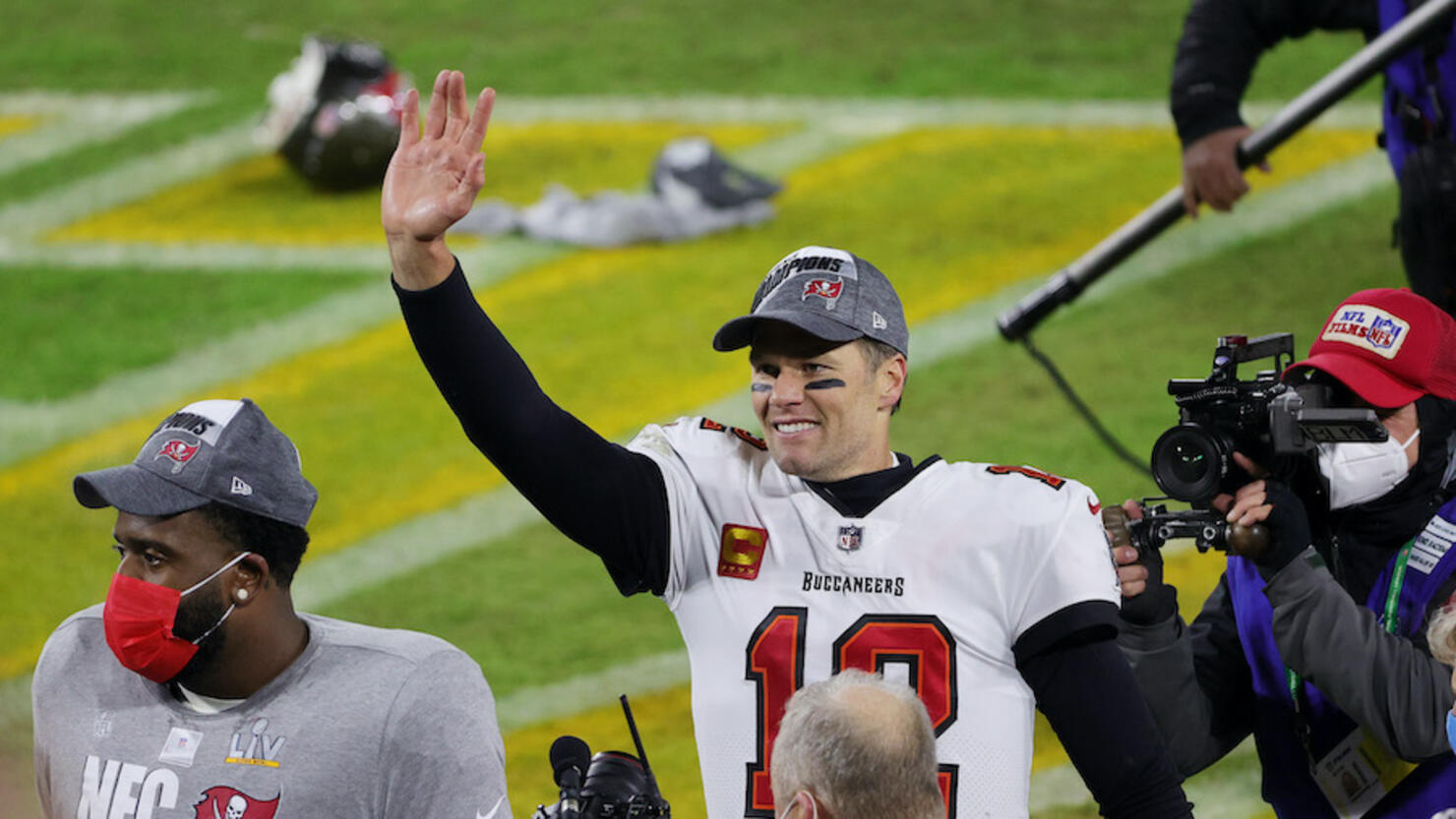 New England Patriots fans still love Tom Brady.
Flight searches from Boston to Tampa have reportedly spiked by 360% in the days following Brady and the Tampa Bay Buccaneers' Super Bowl LV berth, according to the travel app Hopper via WHDH.
Brady spent the entirety of his previous 20 NFL seasons with the Patriots before signing with the Buccaneers last March. Fellow Patriots legend Rob Gronkowski, who played tight end for the team from 2010-19, returned to the NFL after a year of retirement and reunited with his longtime teammate after being traded to the Buccaneers shortly after Brady signed with the team.
It's likely that most Patriots fans are more grateful for both players' past accolades rather than spiteful over their departures, especially Brady, who led New England to six Super Bowl victories and nine appearances during two decades with the franchise.
That sentiment was shared by Patriots captains and former teammates Devin McCourty and Matthew Slater, both of whom told CBS Boston they'd be cheering for Brady and Gronkowski when they face the Kansas City Chiefs in Super Bowl LV, which will be held at the Raymond James Stadium, home of the Buccaneers, on February 7.
"I'm rooting for [Brady] and Tampa to get the championship," McCourty said. "It's crazy never in NFL history has a team hosted the Super Bowl and played in it. And this guy goes to Tampa for one year and breaking a record. I think it's going to be a great game. It will fun to watch as a fan."
WHDH reports a round trip from Boston to Tampa is "about $163" for Super Bowl weekend, with Hopper recommending travels book flights no later than Sunday (January 31) as prices are expected to increase about $88 in the days leading up to Super Bowl LV.
Hotel prices in Tampa are estimated to be about $393 per night during Super Bowl weekend, with 4+ star hotels averaging about $525 per night, according to WHDH.
Photo: Getty Images