Swarms Of Drunk Birds Seen Flying Around North Texas
By Anna Gallegos
February 2, 2021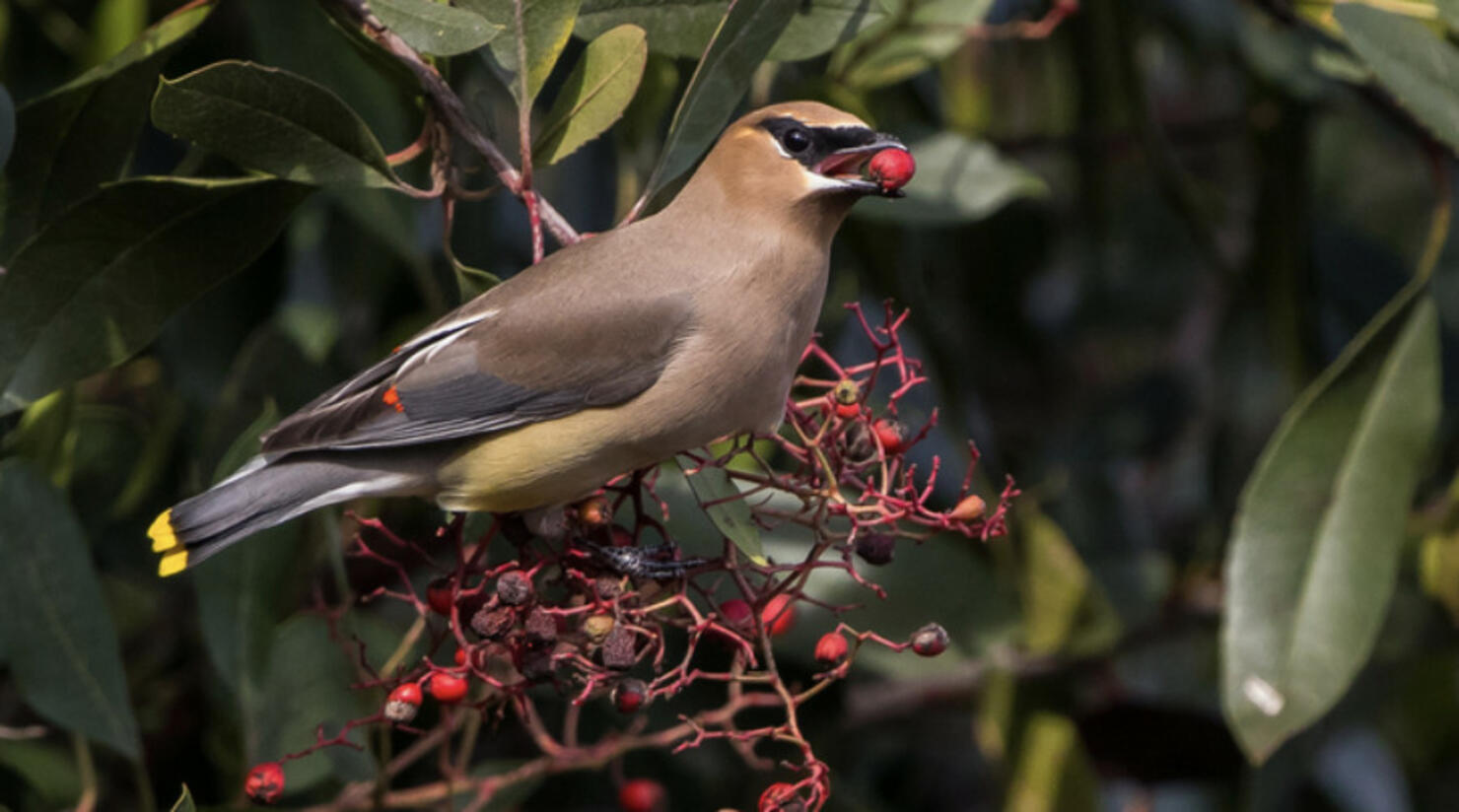 Swarms of migrating birds are causing a scene in North Texas for their drunken antics.
Cedar waxwings have been spotted around DFW as they make their way south for the winter. They're easy to spot because of their golden brown bodies and red tipped wings, and they travel in large noisy flocks.
These gorgeous birds also get drunk in public.
Cedar waxwings normally eat berries, including those past their prime and are fermenting. Like someone who had too many glasses of wine at dinner, the birds get intoxicated. Drunk waxwings will fly around uncoordinated and occasional into windows.
"It looked like Alfred Hitchcock was close by. There were so many birds," Julie Perhacs, of Fort Worth, told WFAA.
Drunk waxwings annoyed Minnesota residents so much they called the police in 2018. It's not against the law for birds to fly under the influence, and they sober up pretty quick.
Waxwings aren't just known for being tipsy, and what goes in must come out.
"Aside from being wonderfully photogenic, the birds are prolific poopers. Their digestive system processes nutrients from fruits and eventually excretes seeds embedded in gooey globs deposited on cars and driveways — not to mention people's heads," according to the Houston Chronicle.
Photo: Getty Images