Washington Man Takes Car On 'Test Drive,' Crashes It Into Home, Police Say
By Zuri Anderson
February 4, 2021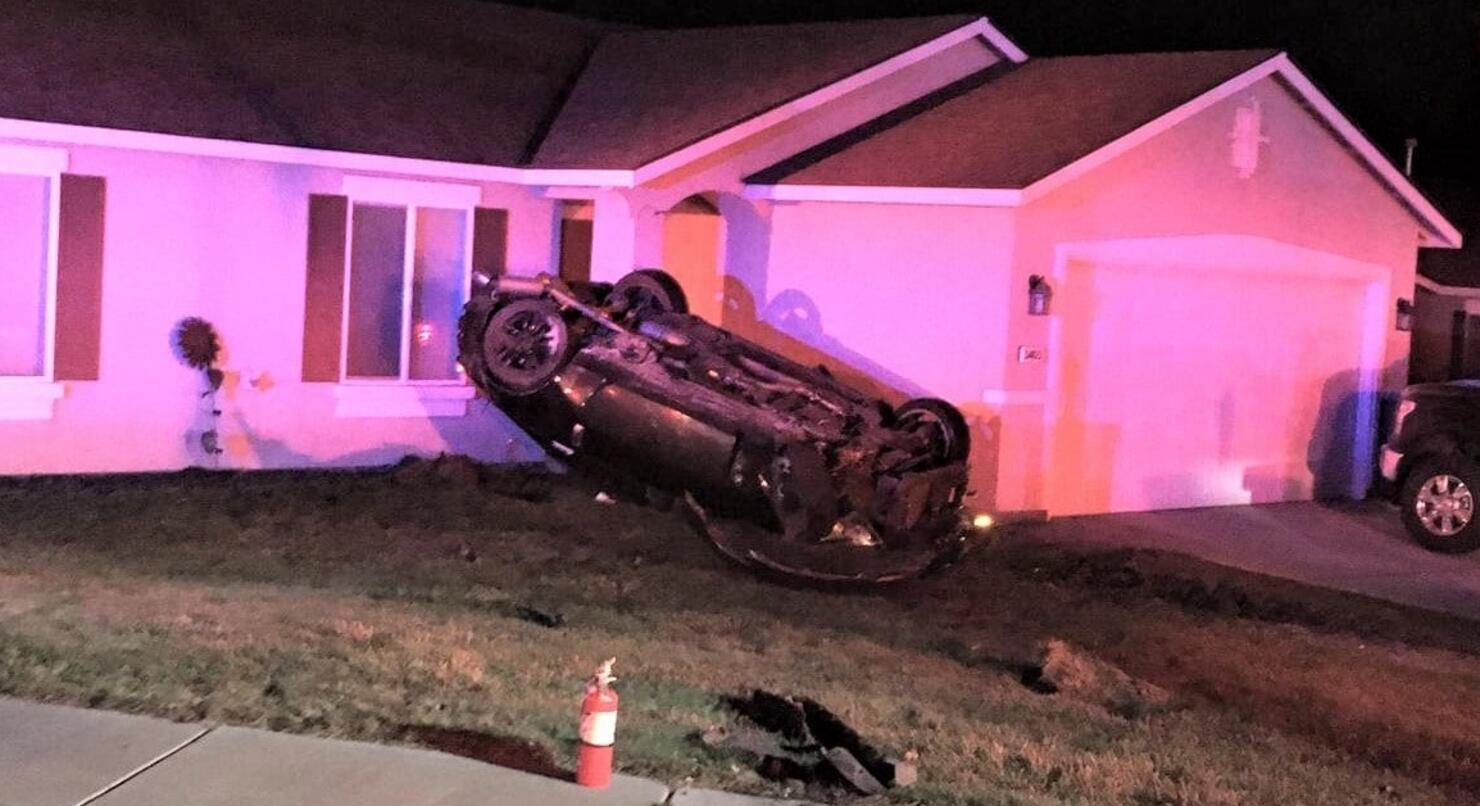 A Washington man took a car on a "test drive" Sunday night (January 31), but it ended with the vehicle crashing into a home, according to KOMO.
Pasco police said it happened just before 8:30 p.m. near the intersection Chapel Hill Blvd and Keenland Lane. Two people were inside a black 2007 Nissan 350Z when the car hit a curb and rolled into a nearby yard, officers said.
"The car... apparently hit the curbline with enough speed to roll the car, which came to rest upside-down against the house on that intersection corner, directly outside the homeowners' daughter's bedroom window," the department wrote on Facebook.
Two people were inside the car and were initially trapped, police said. They added that gasoline was also leaking from the car. Officers wrote they extracted the duo, who were taken to the hospital with non-life-threatening injuries.
Authorities said the pair were test driving the car, and the 21-year-old driver was considering buying or swapping for it. According to Pasco police, the drive may face reckless driving charges and other driver-related offenses.
Back in November, a couple survived a car crash that left their vehicle ripped in half and at the bottom of a ravine.
Photo: Pasco Police