Floyd Mayweather Responds To 50 Cent's Boxing Match Challenge
By Hayden Brooks
February 4, 2021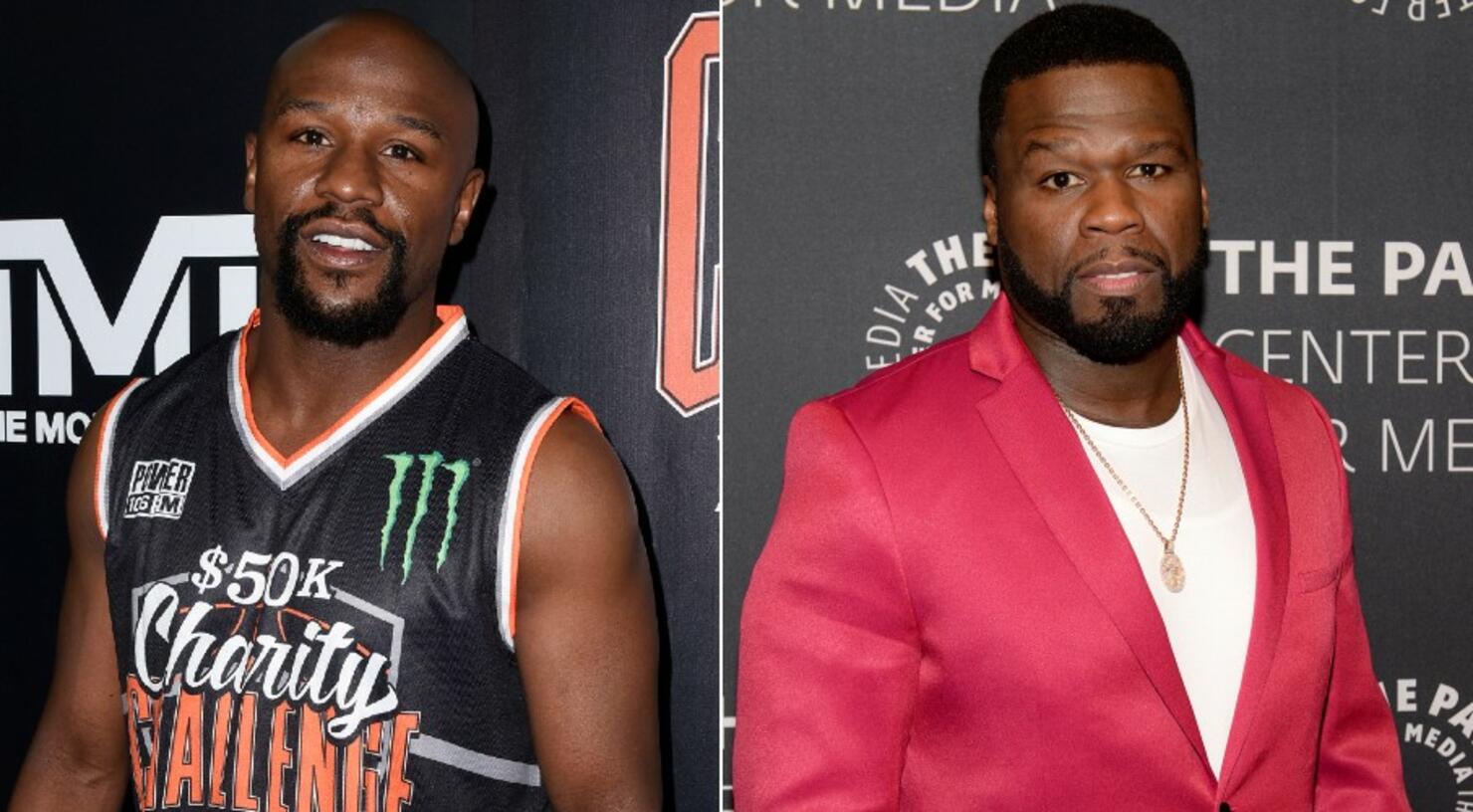 50 Cent previously admitted that he'd be down to get into the ring with former friend Floyd Mayweather and the boxing champ has accepted the challenge.
On Wednesday (February 3), Mayweather took to Instagram to reveal that he'd happily take on Fif. "I also heard that 50 cent would fight me but claims I'm too small. If he wants to lace up at the end of the year, we can do an exhibition then," the boxing pro said after discussing his upcoming yearly fighting schedule. "I don't care about weight class with any of these guys. The Paul brothers will make great money with the events, but with 50 cent It has to be 'Winner Take All.'"
In a recent interview, the rapper-turned-TV mogul was asked who he'd like to fight in a celebrity boxing match and his answer fell on his former friend. "I'd fight Floyd if I could get down there," 50 replied, before sharing his reservations about the boxing champ. "I don't think I can make weight though."
Apparently, Mayweather usually fights competitors around 150 pounds and things didn't go in 50's favor the last time that he lost that kind of weight. "I tried, I looked like a homeless person," Fif said of when he dropped to 160 pounds for his role in the 2011 film, Things Fall Apart.