Trey Songz Reacts To His Alleged Sex Tape Leak
By Peyton Blakemore
February 4, 2021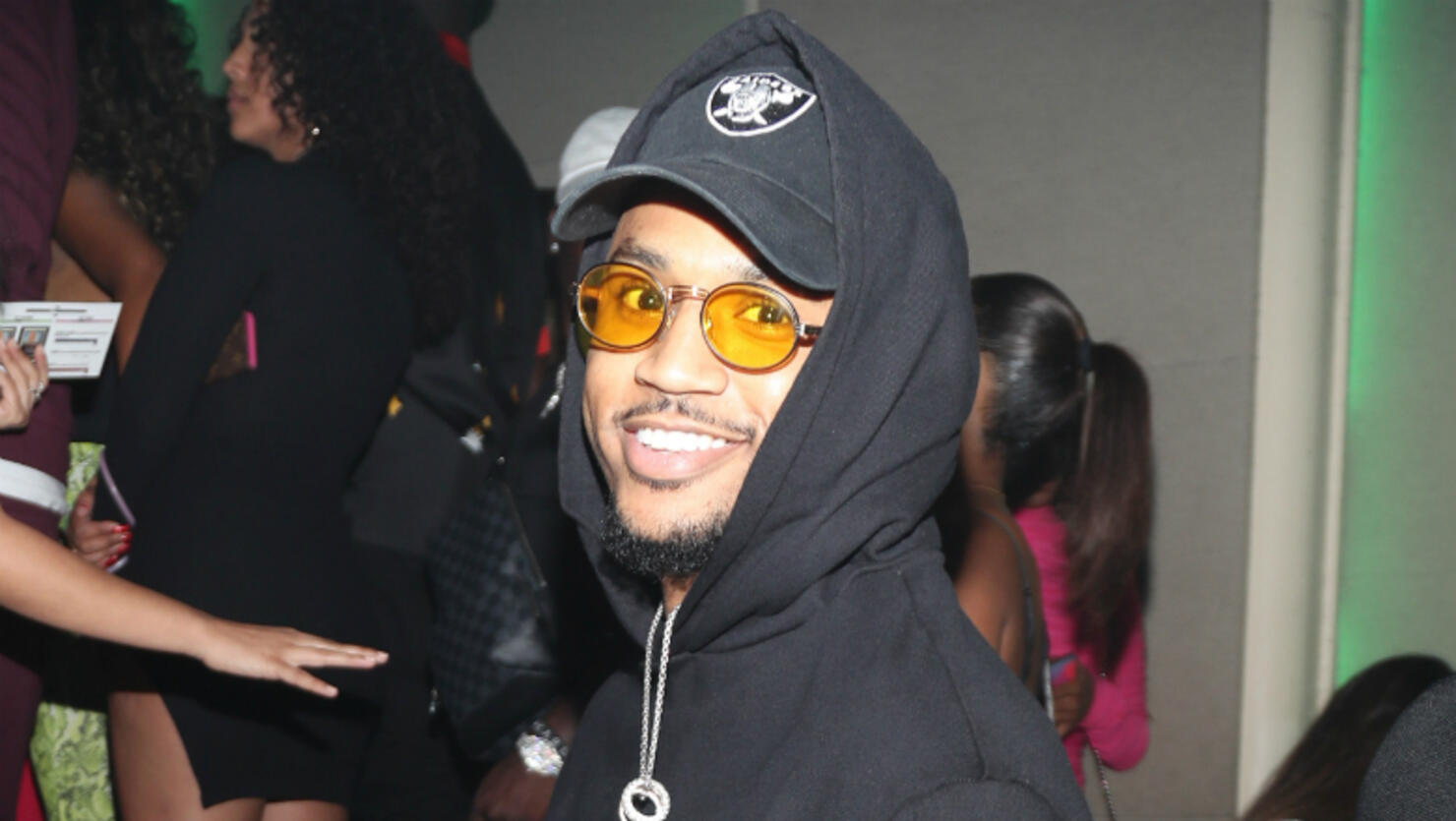 Let's just say, Trey Songz is getting a kick out of the response to the leak of a sex tape, which allegedly features him.
Earlier this week, an x-rated video surfaced online, showing a woman performing oral sex on a man. While the man's face never appears in the video, many pointed out that his arm tattoos resemble Trey's tats. They also noted that the man's voice sounded just like Trey's.
While Trey has not confirmed or denied that he is featured in the x-rated video, the 36-year-old singer took to social media on Wednesday (February 3) to react to the leaked footage, sharing not one, not two, not even three reactions, but a whopping seven reactions to his alleged sex tape leak.
On Instagram, he posted a few photos of himself staring at his phone with a confused look on his face as he wore a "H*esmad" cap. He captioned that pic with a flushed-face emoji. He then shared a shirtless photo of himself and pointed his followers to his OnlyFans account. "Link in bio wit yo curious a** 🤷🏽‍♂️," he captioned that post.
Trey didn't stop there. He also shared a video collage that featured a clip of him walking along with a few photos of himself as Juvenille's "Set It Off," played in the background. He specifically included the lines: "I walk with a limp, cause my n**s heavy/And I like it from the back so hold your butt steady."
For his final IG post, Trey once again directed his followers to his OnlyFans account, captioning a screenshot of a link to his page: "You say they leaked what baby I'm outchea..."
Trey continued his cryptic posts on Twitter, first sharing a link to his track "Don't Judge" — which is off his 2011 album, Anticipation II — with only the suggestive smirk-face emoji as his caption. He later retweeted a fans' tweet that read: "Lemme gone head subscribe to @TreySongz only fans. Baby worth every penny."
Trey then tweeted a link to a new track titled "Brain." In the sexually-explicit song, Trigga sings about his bedroom activities. "F***in' you all day / I can't get off my brain," he sings, in part. "Can't get enough of when you on your knees / And I know it's only just a tease."